This Rhody Native Is Sharing A Major Milestone & A Mini Tour Of Her Favs
It's All Happening: this RI native has a coffee table book coming out and it's kind of a big deal! Giana Sacco, now based in The Big Apple, and the artist behind Occipital/NYC, is here today, talking about her brand new book, and a few of her go-to's in the city.
Occipital's coffee table book includes 108 pages of behind the scenes photos, interviews, inspiration photos from travels and private commissions. The book is organized into four parts mimicking the functions of the occipital lobe: receive, process, interpret, and reveal. It is made to order at Occipitalnyc.com.
I hope readers enjoy flipping through it. In addition to eye catching photography, the text really describes the foundation of Occipital; a vibe that will continue to grow and evolve at different scales and mediums.

Favorite Places in Brooklyn & Manhattan
The Williamsburg Hotel is a new spot I have been going to. The big velvet banquets are cozy and I stay there for hours editing videos, working on the website, or sketching. I usually find myself there during the day while the natural light spills in, ordering tea or coffee served in their very cool ceramic pots.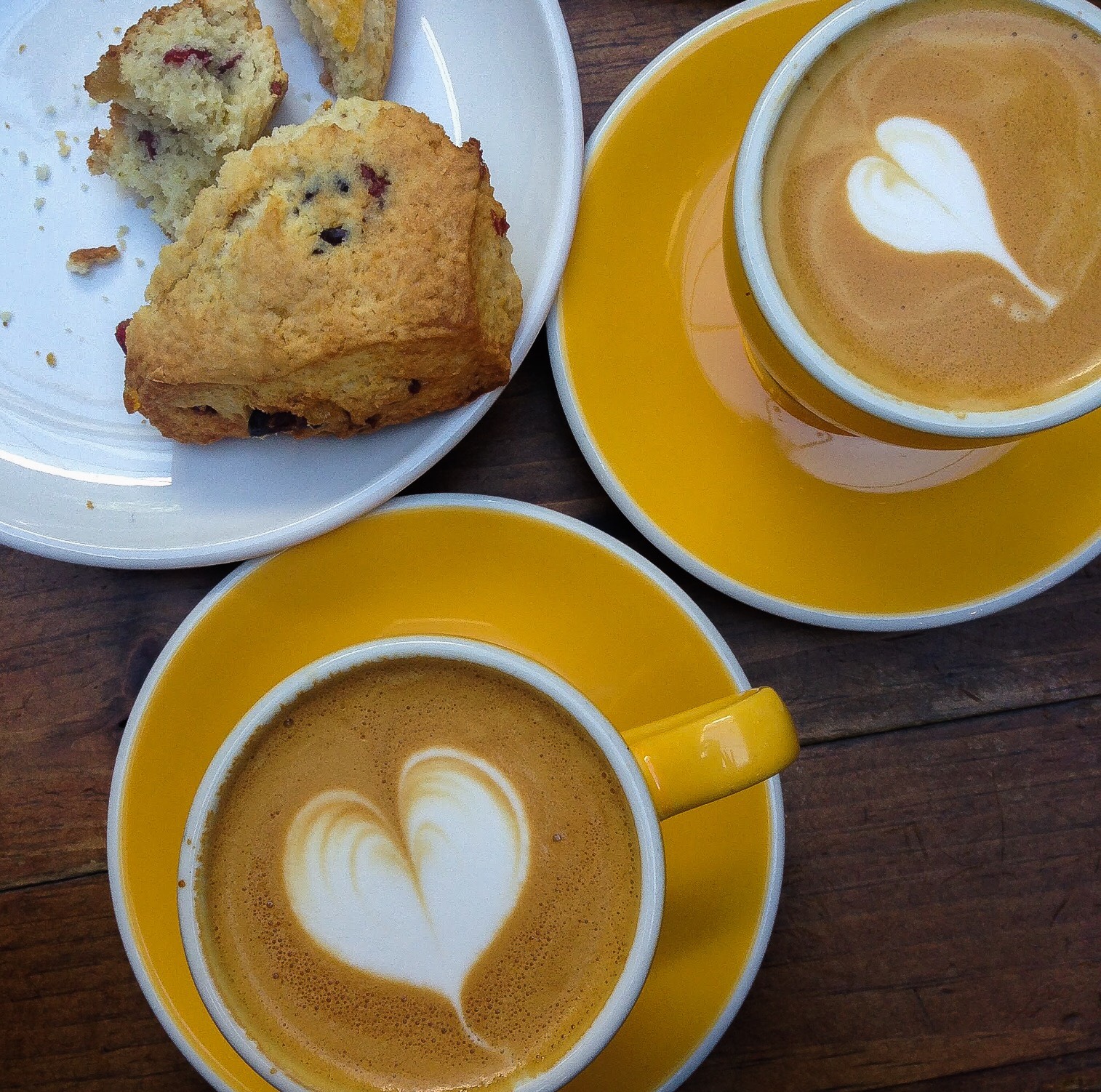 Devocion is a great cafe in Williamsburg that I have been going to for years. It is bright, from the light coming through the skylights to the yellow cups. The atmosphere is the perfect escape from the concrete jungle, as it has a large wall of live green plants.
Maman is another nice cafe. I use this spot mainly for meetings. The Soho location is extremely convenient if I need to meet someone in Manhattan. It also has great table space to accommodate a group. The Greenpoint location is unique because the tables hang from rope, like swings, giving a playful vibe to a cozy space.
Social
Instagram: @occipitalnyc
Facebook: Occipital
 
Photo Credits: Top 3 photos of Giana & the Occipital book by Rachael Lombardy; Photos of the interiors of Devocion and Maman taken from their respective Instagrams; All other photos courtesy of Giana Sacco.