Ready, Set, Shop Local: The Black Friday And Small Biz Saturday Guide
Beauty
Because smooth looking hair, or the absence of it, will ruin your whole look this season! Luniac Glamour, on Main Street EG, is offering $20 blowouts now thru the end of 2015.
Blue Sky Spa - Purchase $200 in Gift Cards and receive a $25 gift card FREE, now thru 12/31. I say give the $200 as a gift, keep the $25 for yourself and put it toward a nice massage that you're going to need to de-stress in December.
Shopping
Black Friday Deals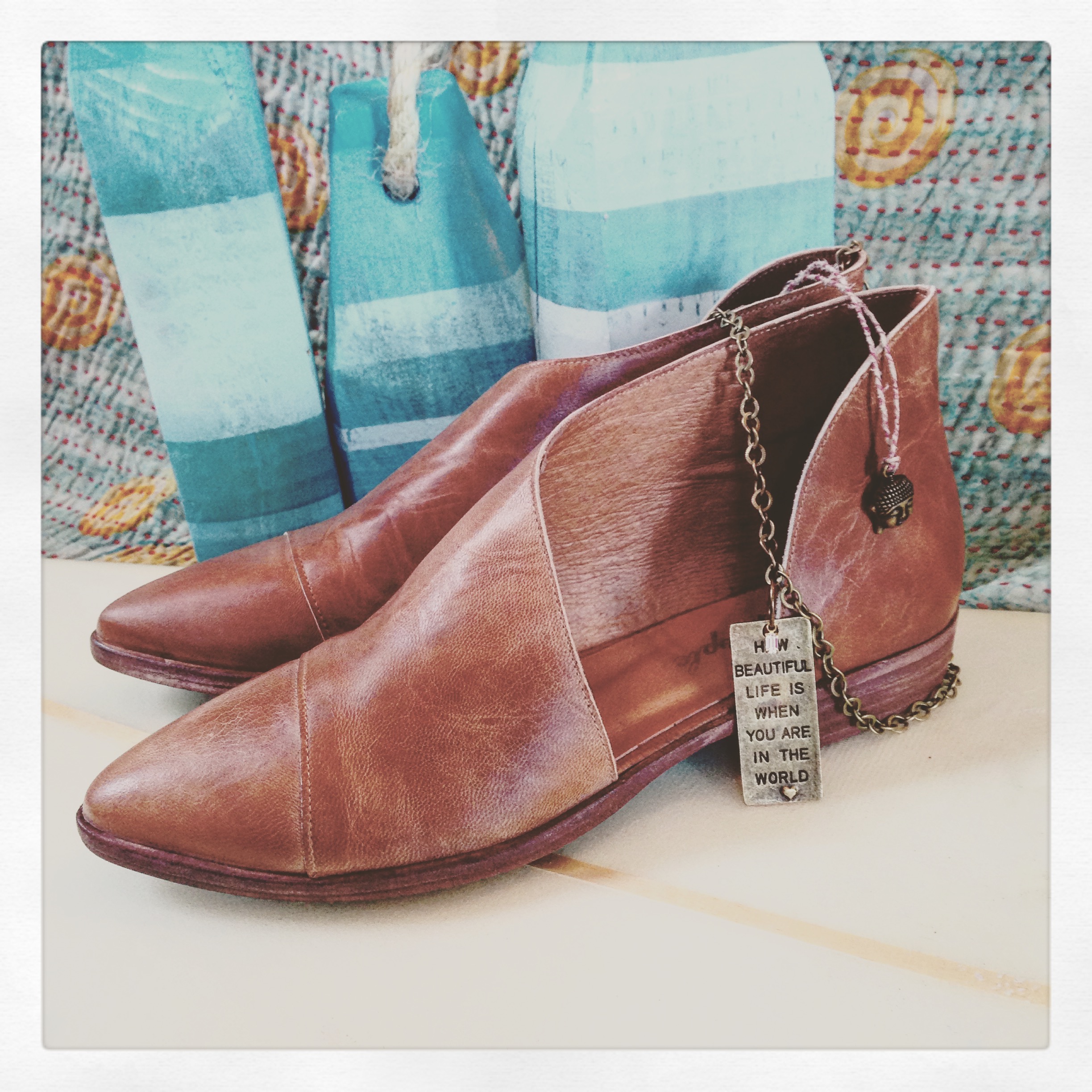 The Boutique at Magnolia - The widly popular salon has opened a super cute boutique with jewelry, accessories, and so much more. For Black Friday, they're offering 10% off Loren Hope Jewelry and a FREE pashmina with any purchase. (PS - Olivia Culpo's a fan! See pic above.)
The Reformed Moth (Vintage clothing and repurposed denim) - 50% off on their Etsy. Nov. 27/28 only. To read our blog about TRM, in Newport, click here.
Gossip - Free gift from Free People with any purchase, while supplies last. Stay tuned for a special edition of My RI Life with owner and boho beautiful mama Janelle Feigley tomorrow!
Small Business Saturday
Sure you probably know Frog & Toad, but why not grab a coffee and a pastry (my fav's the Ginger Biscuit) at Seven Stars and check out some of the other amazing speciality stores just a stone's throw away from F&T? There are so many, including J. Marcel (Lots of fall and winter clothing and accessories at surprisingly affordable prices...I actually saw lots of items for $20, 30 and 40 yesterday when I toured the stores, so don't stress over potential sticker shock.), The Cheeky Hound (for all you pet parents out there), Stock Culinary Goods (an impressive mix of cooking related goods and merch...The owner has such great energy too!), Kreatelier (I've never seen anything like this store: They offer custom upholstery as well as an incredible selection of one of a kind fabric-based items like totes, pillows, and toys.), Green River Silver (Ask about their special collection of jewelry where a portion of sales is donated to Save The Bay.), and many more. Watch for another post about Hope St. and the holiday happenings there coming very soon!
Deals
ZuZu's Petals, EG and Barrington - Spend $200 on Sat. Nov 28th/Sun. 29th and get a $20 gift card. (Take note - Their Barrington Location is closed on Black Friday.) To read our blog about ZuZu's and owner Lois Hollingsworth (a RISD alum btw), click here.
Lore Collection, PVD - Located in the historic Arcade in downtown PVD, they're offering 10% off any $100+ purchase, Sat. only. (Some exclusions do apply.) And watch for an upcoming My RI Life (next Tues. Dec 1st) with the curator and director of Lore, Jayna Aronovitch.
Green Envy, Newport - Gift with any purchase (while supplies last). Click here for our blog about the lovely and talented Rachel Lessne, Green Envy's owner and proprietor.
Ciao For Now,
Patty J
Photo Credits: Pictures from Lore (including the thumbnail) are courtesy of Jayna Aronovitch. Pics from Gossip Boutique provided by Janelle Feigley. Pics of Magnolia courtesy of their IG account. All other photos are by Ashley Farney.