RI Restaurant Stories: 4 Local Meals & Snacks To Obsess Over Right Now
This week, I saw A Christmas Carol at Trinity (with my friend S...a holiday tradition and an outstanding production this year!), walked in the rain on Broadway, sat in bumper to bumper traffic on Rt. 2 in Warwick (another holiday tradition I'm not so fond of), and visited Smith's Castle in NK (which, as it turns out, isn't a castle in the traditional sense, but is still a lovely little piece of RI history nonetheless). I also sampled a ton of food at restaurants all over the state. Submitted for your perusal, here are 4 of the meals and snacks I'm totally and completely obsessed with that (hint, hint) you might wanna try for yourself:
1. The Creamy Avocado Salad At Rosalina's (Meal)
Anyone who knows me well will tell you that I am not a 'salad person'. Not at all. I mean if I eat a salad for lunch, I'm usually starving (and binging) two hours later. Well, this dish from the Rosalina menu is different. For starters, it's filling - because it includes lots of chopped tomatoes, avocado, red peppers, and mozzarella cheese (#local by way of Narragansett Creamery). Feel SUPER healthy, with all those colorful veggies in front of you, even while you're dipping slice after slice of Italian bread in the red wine vinaigrette.
PS - We ate at Rosalina's last night, before Christmas Carol, and my friend S. was fascinated by the paintings lining the walls that are courtesy of a local artist and inspired by vintage photos.
2. The Oat & Nut Bar at North Bakery (Snack)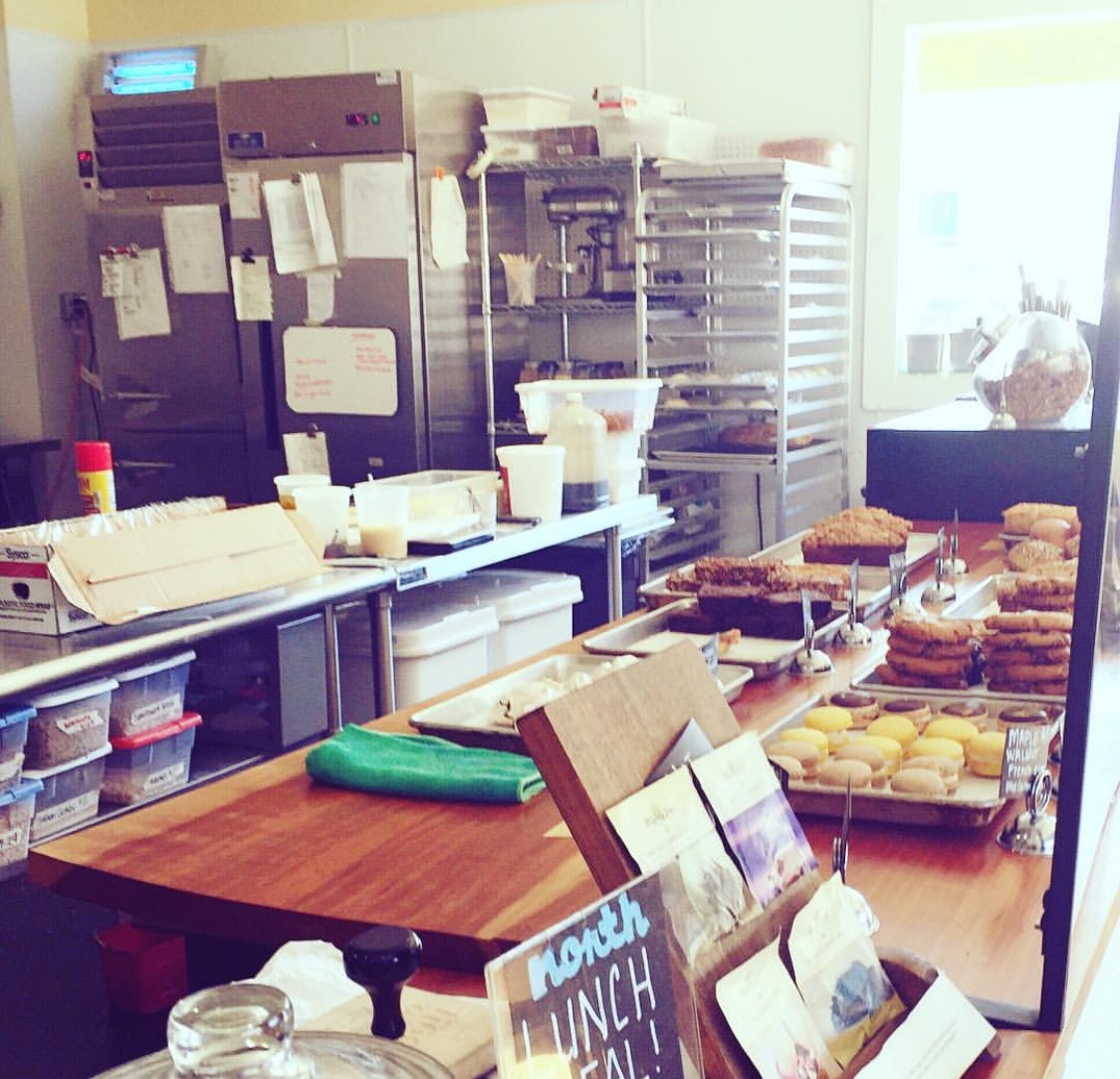 So, someone wanted to meet me for a late lunch at 3pm one day. And there I was driving around PVD, having eaten a big fat nothing for breakfast and feeling hangry (hungry + angry). Ugh. That's how I ended up at North Bakery on Battey St. (Like Gracie's and Ellie's Bakery over on Washington St. downtown, North's sister restaurant is nearby on Luongo Square.) My go-to is their Oat & Nut Bar (more savory than sweet fyi), but I came this close to ordering their Jalapeño Cheddar Scone - apparently a fav among the neighborhood's hipster pop.
PS - Don't be intimidated by the peeps going in and out for their scones or bagels! You def don't need a plaid flannel, the knit longshoreman's cap, or a pair of ankle boots to enjoy a pastry here in the capital city's version of Williamsburg.
3. The Everything Scone & Hot Apple Cider at Wildflour (Snack)
People tend to associate me with coffee and know what? They're NOT wrong. Lately though I've been drinking lots of hot apple cider at Wildflour Vegan Bakery & Cafe, just over the line in Pawtucket. It's a nice alternative, especially if you've already had 3, 4, or 5 cups of java on any given day. I'm also a serious fan of their Everything Scones and will sit in traffic on the 6-10 Connector and 95 North just to get my hands on one. Need more proof that their pastry rocks? Last weekend, I bought a large box (that included the everything scones, a granola version, and a variety of muffins) home and my farthest-from-vegan-as-you-can-possibly-get family devoured everything.
PS - While at Wildflour recently, I spied someone carrying an antique Coach bag, from at least 20+ years ago (See photo above.). Well, I'm here to tell you that THIS is a major trend right now and into 2016. So, if you (or your mom or your grandmom) have one, wear it for pete's sake! If not, start stalking Ebay, consignment shops, or tag sales for one of your very own. The only caveats are: it should be leather and no C logo's please.
4. The Fried PB & J & Nutella at Ogie's (Snack/Meal)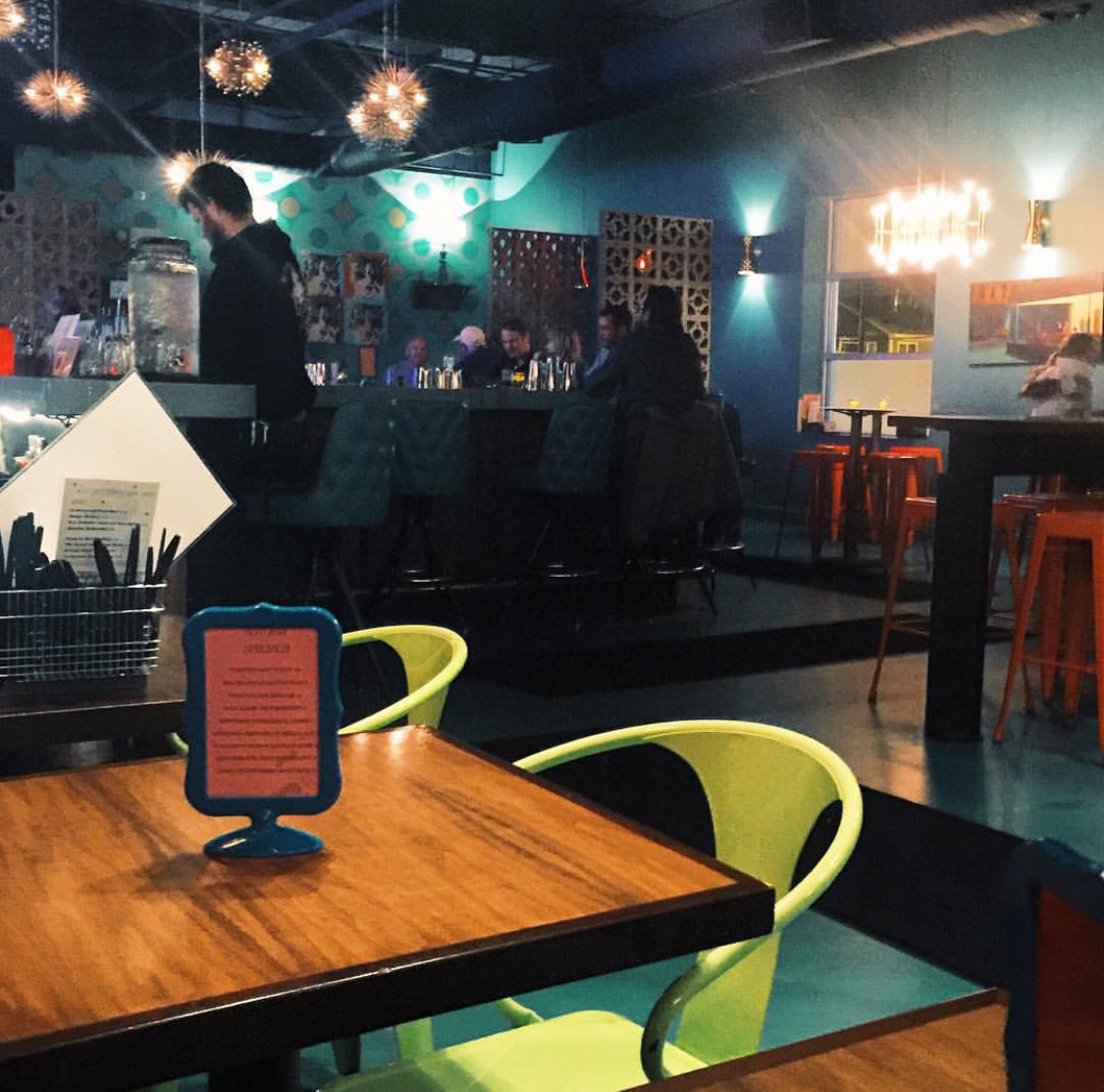 As someone who has watched the tv movie Elvis & The Beauty Queen (starring Don Johnson as Elvis and Stephanie Zimbalist as Beauty Queen Linda Thompson, who went on to marry RHOBH's David Foster before Yolanda btw) multiple times, how could I go to Ogie's the other night, see a fried PB &J option on the menu, and NOT order it? Of course, chubby, rhinestone studded jumpsuit era Elvis had his made with banana and (if I'm not mistaken) bacon, but I choose Nutella instead. I recommend having one, just so you can cross it off your foodie bucket list (It's the definition of decadent.) and taking your friends from the burbs to Ogie's every chance you get. They'll think you're a rock star.
Ciao for Now,
Patty J
Photo Credits: Some interior photos of North Bakery and additional ones of Ogie's are courtesy of Ashley Farney. All others are courtesy of the PattyJDotCom Instagram account.