3 Ways To Rock Glitter For New Year's
I am a huge fan of glitz and sparkle, so New Year's Eve is one of my favorite times for makeup. Today, I'm sharing three different ways to incorporate glitter in to your party look. All of the product recommendations are cruelty free (yay!) and, since this is right after the holidays, budget friendly.

Chic Shine
If you prefer a more minimal or chic look, this is a really great way to go. You can keep your lid bare or cover it with concealer if you have a lot of discoloration. Then, take a shimmery or fine glittery shadow and just place it on the center of your lid. I used the elf Long Lasting Lustrous cream eyeshadow in Confetti. Use a brush (or your finger) to very gently blend out the edges and make the look cohesive. This is a super quick and tres chic way to add a festive touch to your holiday face.
Sophisticated Sparkle
Who doesn't love a good cat flick? To add a party-ready touch, go over your liner with a glitter liner. I used the elf Cream Eyeliner in black for my flick and the elf Glitter Liner in Stardust*. Pair this look with a red lip for extra glam or a soft, pink-y gloss for a fresh, '60's inspired look.
*Click here for a similar one.
Glam Glitter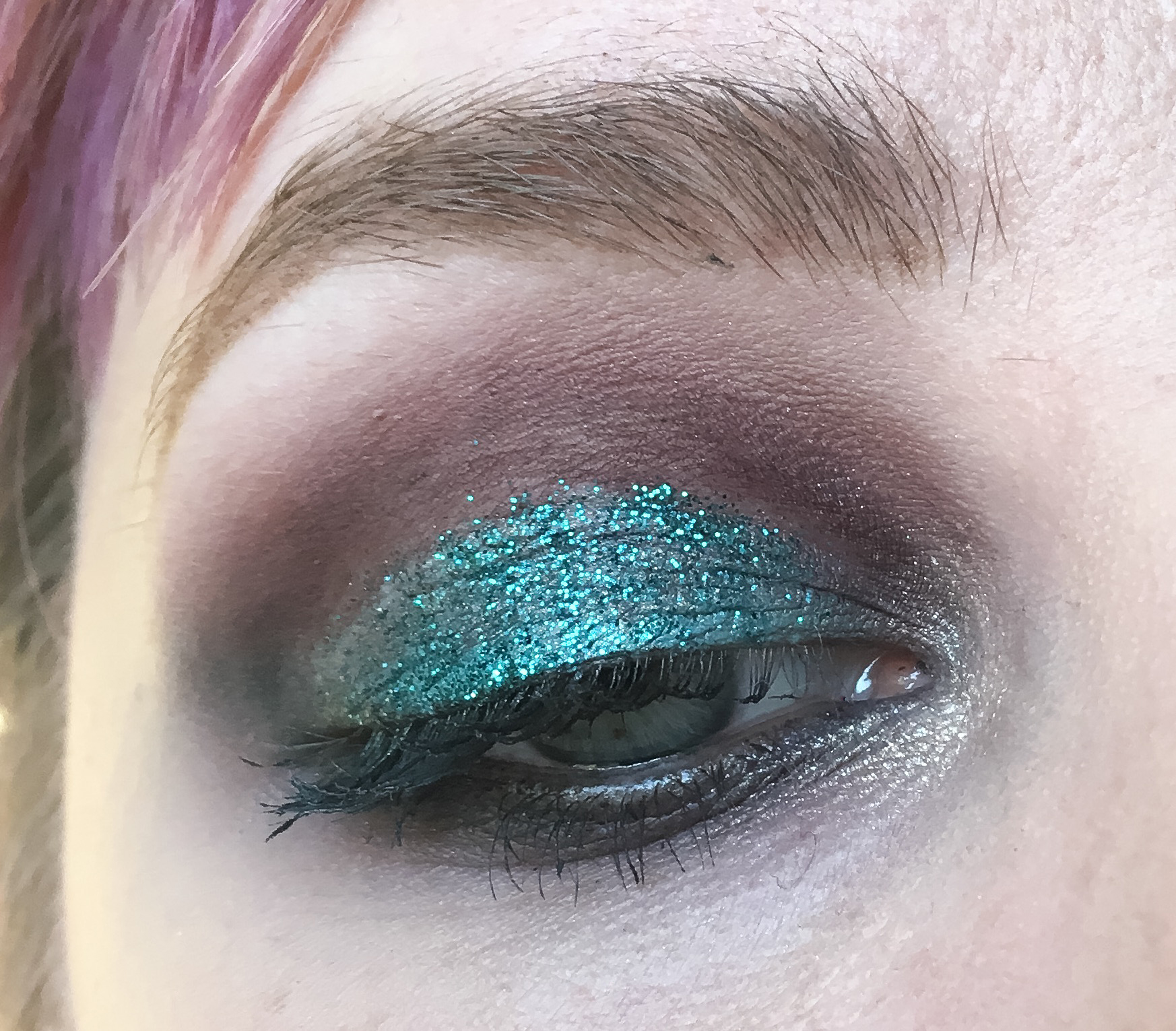 If you're like me and need to go overboard, accent a cut crease or smokey eye with some loose glitter. Make sure you use cosmetic grade glitter that is safe for your eyes (craft glitter can cause a lot of damage if it gets stuck in your eye). Use a glitter glue or primer to keep the glitter where you want it. For this look, I used some Wet n Wild eyeshadows, and the NYX Glitter Primer and their Loose Face and Body Glitter in Teal. I also used some of that elf cream shadow from the first look in the inner corner. Go big or go home, am I right?
I hope you have enjoyed this post and maybe got some inspiration for your party face. Happy holidays and I hope you have a wonderful New Year's celebration!
More About Emma