Behind The Scenes With Brooke: Be Your Own Valentine
With Valentine's Day coming up, and all the expectations and anxieties that come with, whether you're single, in a relationship or something in-between, I wanted to share my surefire way to get through it and even come out on top…TREAT YOURSELF!
Why This Is Important:
Waiting for someone else to get you the perfect gift usually leaves you disappointed, no matter how close they come.
Your first love should always be yourself and how would you feel if you forgot you on Valentine's Day?
Everything is good in moderation including moderation...(So) Spoiling yourself once or twice a year is not only good but necessary: Life is hard, you deserve a treat!
With that in mind, this year on my Valentine's Date with myself, I started off with a trip to the Kent Stetson Flagship Store at the Hope Artiste Village in Pawtucket.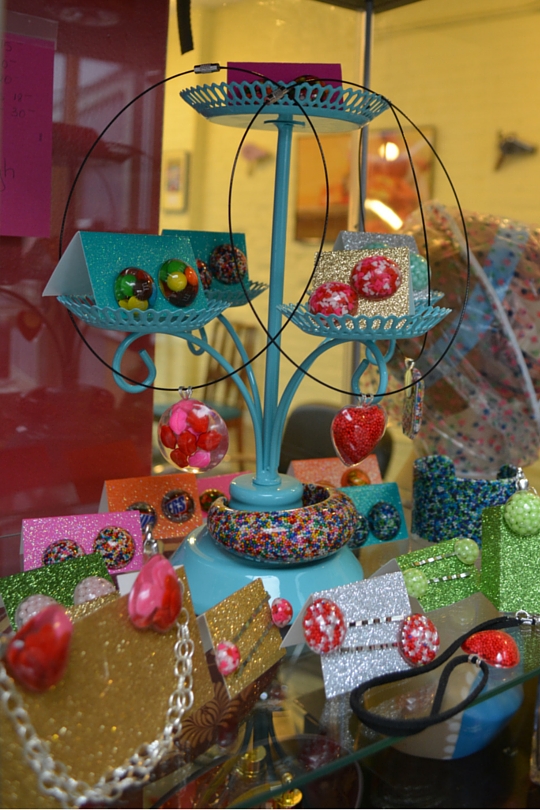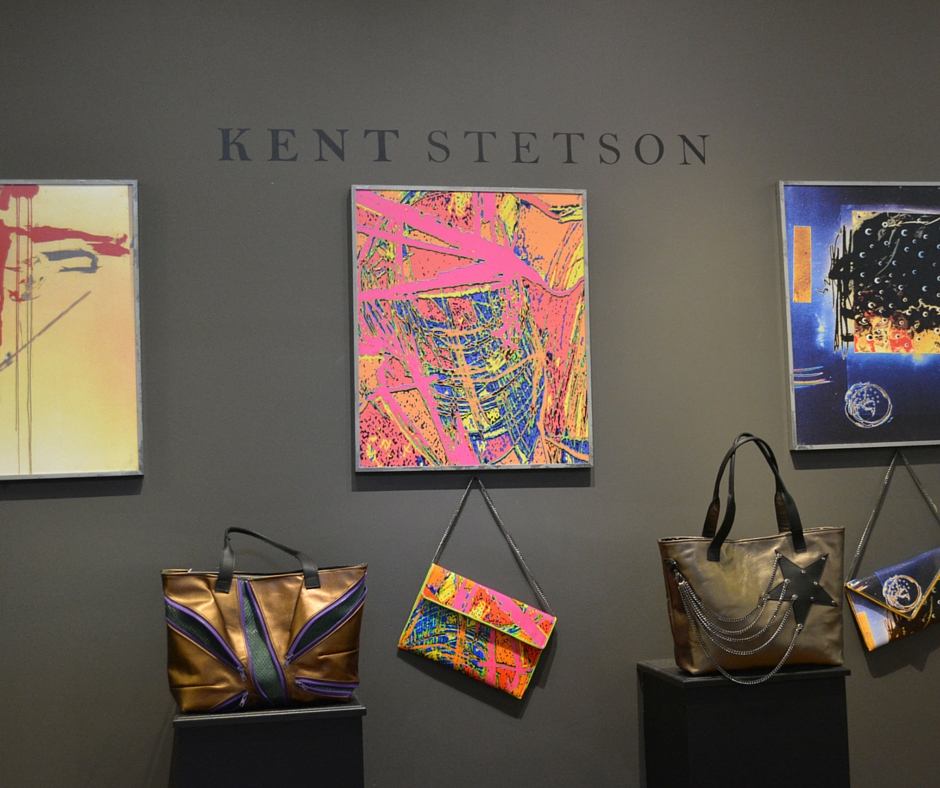 Just walking in to the store made my day! The bright colors and awesome patterns energized my senses like a shot of Vitamin D. Each Kent Stetson bag is literally a work of art. They are all 100% hand made right there in house. He specializes in digitally printed canvas and fine leather bags. Prices range from about $165 to $895 and are worth every penny! In addition to the Pawtucket store, Kent Stetson bags can be found in retailers all over the world.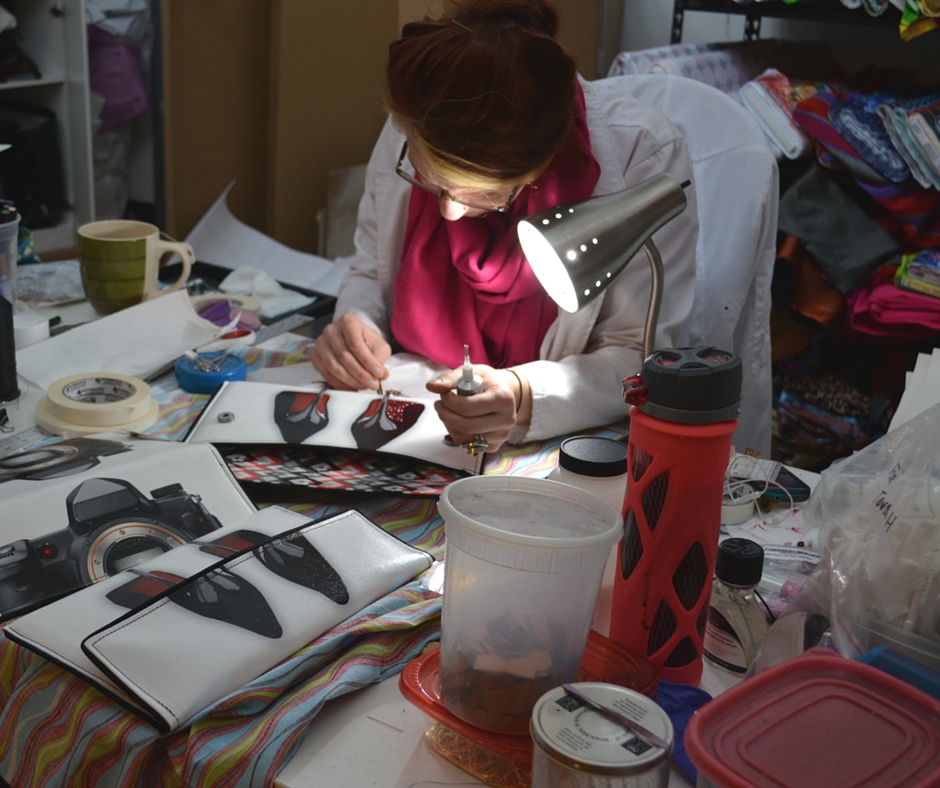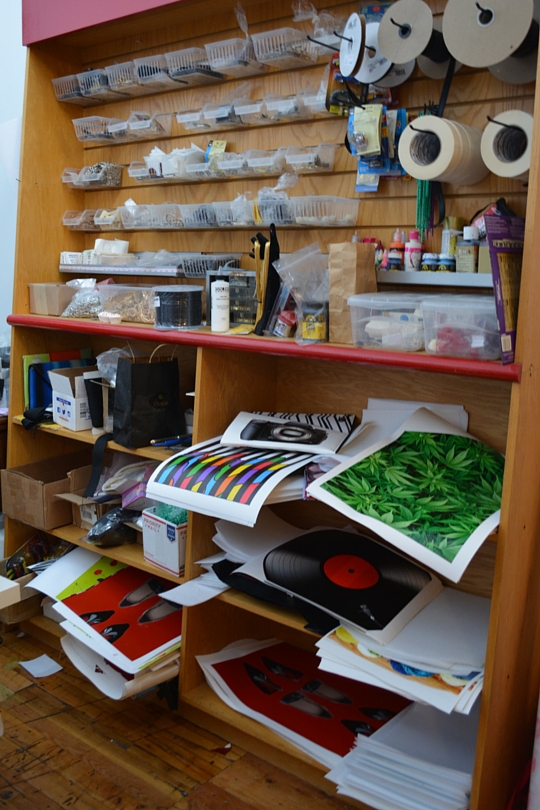 After drooling over everything, I finally settled on this adorable bear printed portfolio bag with purple trim. I left Pawtucket day dreaming about all the outfits I'm going to pair it with, on my way to the next treat myself location Suite Tart Salon. I specifically went to Suite Tart on Broadway in Providence to check out the adorable jewelry collection Sugarhigh by designer and hairstylist Kim Moore.
Most of Sugarhigh jewels are made from actual confections and cast in clear resin molds, giving you a vibrant, long lasting, and super fun adornment to show off. Kim Moore is always trolling for new goodies to add to her line, so you never get bored with what she has to offer. In addition to the expected earnings, necklaces and bracelets, she is now making hair pins and sweater clips too. Sooooo cute!!! Prices range from $15 to $30 for most items, making them literally and figuratively a treat yourself item that anyone can afford.
As I tried to narrow it down to just a few pieces, I couldn't help but explore what the rest of the salon has to offer. Services aside, Suite Tart is in itself a feast for the eyes. The Fabulous vintage decor and incredibly friendly staff makes you feel right at home the second you walk in the door. In addition to regular salon services, Suite Tart also has offerings that are hard to find anyplace els, like a vintage inspired iron or wet sets, a vintage inspired makeup application with eyelashes or a Halloween makeup session. They also offer photography packages on and off site, making Suite Tart a full service styling center.
Finally narrowing my selections down to the teal pearl earrings and blue & green confetti sprinkles bangle, it was time for my shopping spree to end. Heading home to marvel at my new additions, I couldn't help but feel great about spending so much quality time thoughtfully picking out locally crafted artisan made gifts for myself. So this Valentine's, I urge you follow suit and give back to the person in your life that deserves your appreciation the most - yourself!
Looking To Treat Yourself After Valentine's Day?
Come to the Mode Merr Spring Open Studio on March 19th and 20th. I'll be there giving FREE fashion styling consultations in addition to all the other goodies they have planned for the event.
More About Brooke
Brooke Erin Goldstein is an Artist, Stylist and Creative Entrepreneur, living and working in Providence, RI. She has a BFA from RISD, majoring in textiles. Brooke worked in the fashion industry for 5 years before starting her own businesses. Since then she has been working for herself, providing personal and creative services for over 13 years. To find out more about what Brooke is up to, follow her pages on Facebook - State of Mind Styling and Brooke Erin Goldstein Art & Design.
Photo Credits: All photos courtesy of Brooke Goldstein, except for the thumbnail which is courtesy of Getty Images/Square Space