RI Restaurant Stories: DiVersi Pizzeria on Rolfe Square
So, after some serious oversight, I'm finally getting around to spotlighting a few of my favorite places on Rolfe Square, in Cranston, RI, starting with DiVersi, the pizza place that recently opened their doors for biz in the 02910.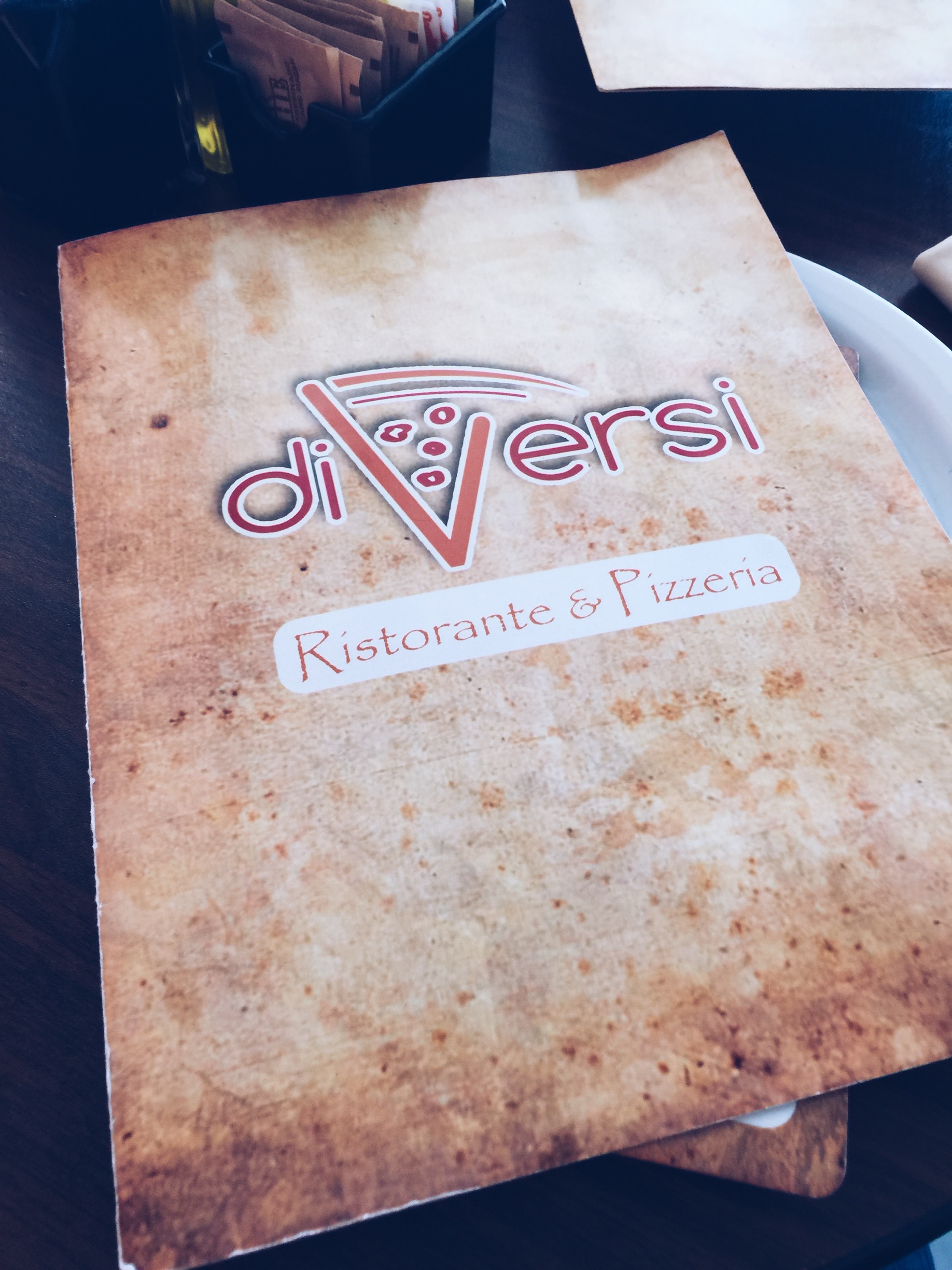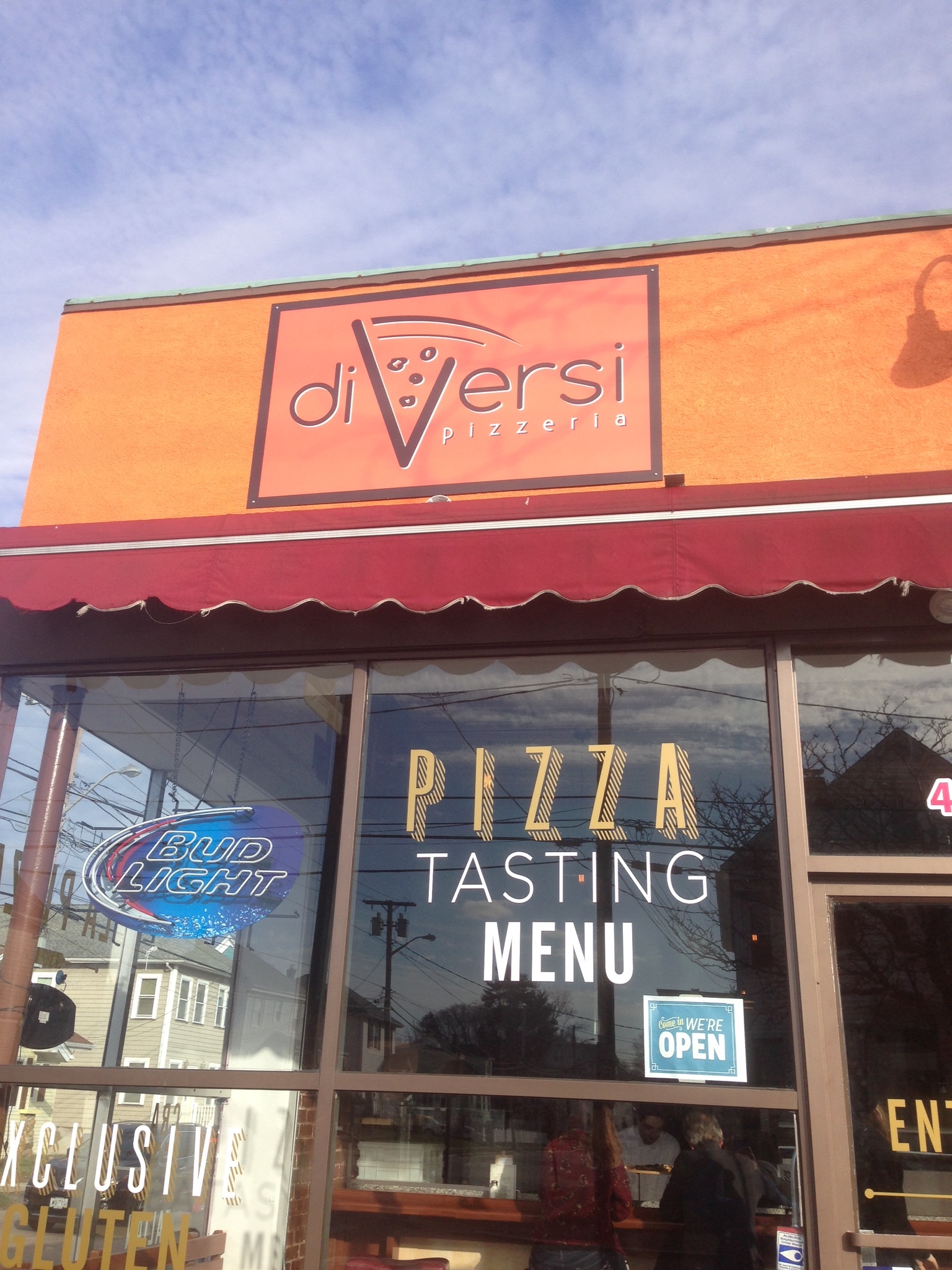 If the Moonstruck and Dean Martin's That's Amore got together and had a love child, who was maybe raised by Auntie Giada, it would be DiVersi. From the owner apparently importing most of the ingredients from his homeland (aka, 'the boot', aka, Italy) to the strictly Italian soundtrack (No That's Amore, but I did hear some other Dean-o tunes and Andre Bocelli.) and soccer playing on one of the tv's (Guess 'they' call it football over there. Whatevs.) to the nice mix of neighborhood peeps (The kind of people who will happily move their chairs if you need to pass - for the record, my kinda people!) who filled the space the late afternoon I was there, it definitely has a warm and welcoming vibe, with an extra special twist of Euro-American energy.
Spoiler Alert: Everything positive you've heard about the food is truer than true. Not only did their Margherita pizza melt in my mouth, but they also had an organic wine option (No longer will I be embarrassed to ask about organic wine dammit!) and their salad (I ordered one with arugula, avocado, tomato, and mozzarella as a starter.) was part crispy and 100% delightful. Now, before you go judging me for daring to use the word delightful to describe insalata, ask yourself how many crummy salads you've been served at pizza joints? And by crummy, I mean soaked in dressing and containing the dreaded wilted lettuce. (Yeahhh, I thought so.) It was also a pretty good size, in other words, big enough to share.
More proof their ingredients are super fresh? While I was enjoying my wine and my third (possibly fourth) slice, someone confided to me that 'they' were almost out of cheese, which, in my book, goes to show that they won't just use any old mass market cheese, like the ones singled out in the news, a few weeks back, for containing wood by-products or something (Maybe you read about that? #yuck). Bravo!!!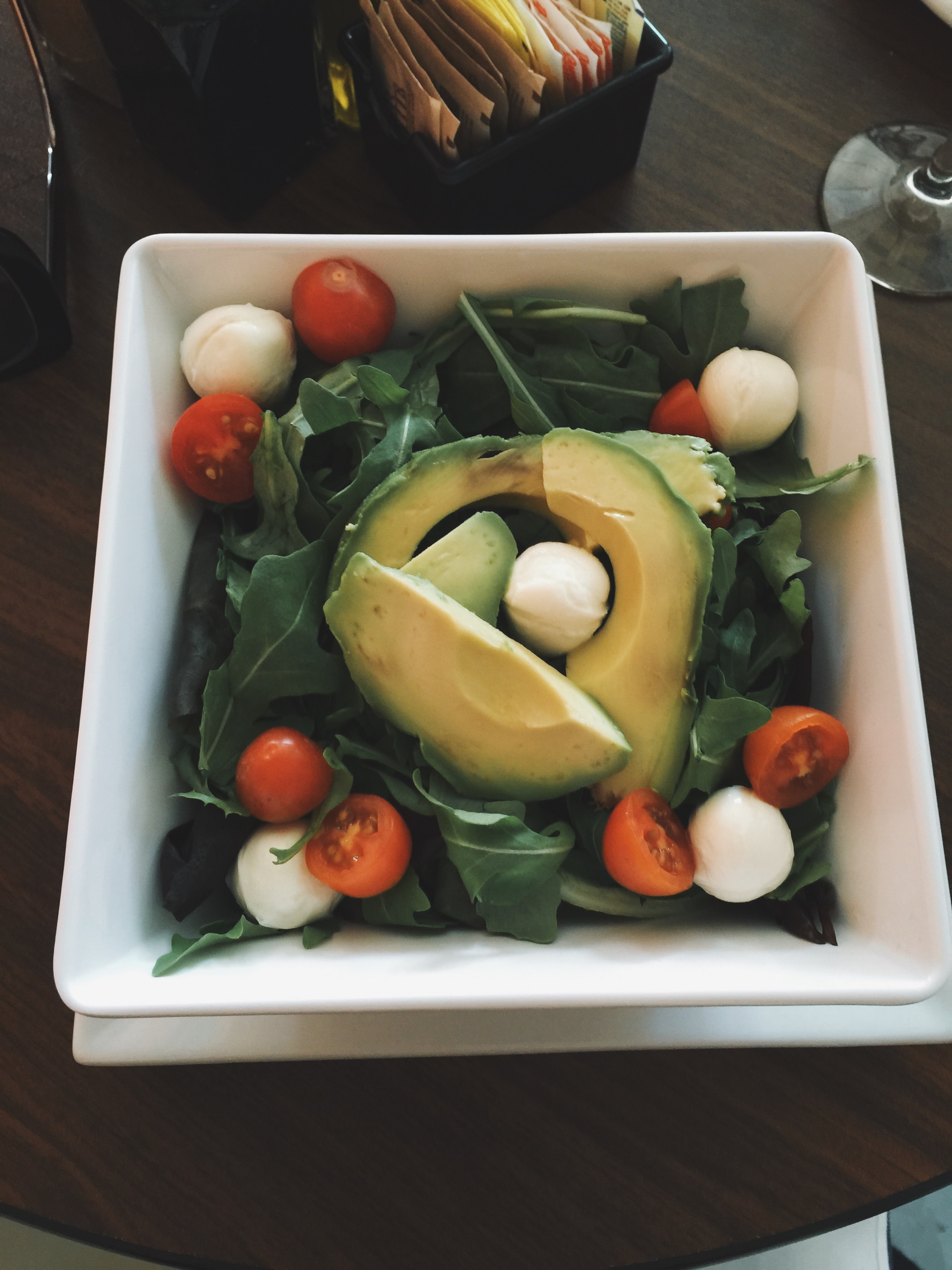 Unfortunately, I didn't get a chance to talk to the owner, but he was there, making the rounds, making sure everyone was happy with their pies, their service, and so on. Now that I think of it though, I did get a chance to chat with the manager, who was himself making those same rounds and stopped by my table, near the impressive-looking bar area (I spied lots and lots of wine bottles...lots). More proof 'they' care about their customers and their pizza. (Said manager also confirmed to me that the owner is from a small town in Italy, hence the #legit Mediterranean feel to everything.)
Haven't been to Rolfe Square in a while? To quote Cher in Moonstruck, SNAP OUT OF IT! And then, get yourself over to DiVersi pronto.
Ciao for Now,
Patty J
Patty J Update: After blogging this, I caught up with the talented designer responsible for the incredible interior at DiVersi, Michelle Gradus Parenteau, over coffee. She's also the woman behind these other lovely, local interiors: Crepelicious in Barrington, Fresh Table in Bristol, and Delizioso in Smithfield.
Photo Credits: All photos courtesy of me