When In Florida: Farmer's Table Boca
Recently, I had the chance to spend some time in Florida. Now, not only did I miss what I hope will be the last snowstorm of Winter 2016 back in RI, but I also found a restaurant in Boca that's going to be my new go-to whenever I'm in the Sunshine State. It's called Farmer's Table and it's unlike anything we have in the Ocean State. We had a yummy lunch (including a pasta-less lasagna, rice and beans, a tuna melt, and a cucumber tartare appetizer) there a few weekends ago. Really wish the owners would open a satellite eatery in the 401 area. Until that happens (or until someone else co-opts the idea...WINK), here are 5 reasons why you need to visit next time you're in Boca.
1. They grow most of their herbs and vegetables right on the premises. So, when you pull up to the front of restaurant (where you'll also find complimentary valet), you get an impressive view of part of their garden. (See photos below.) Also, any additional produce is sourced from local farmers.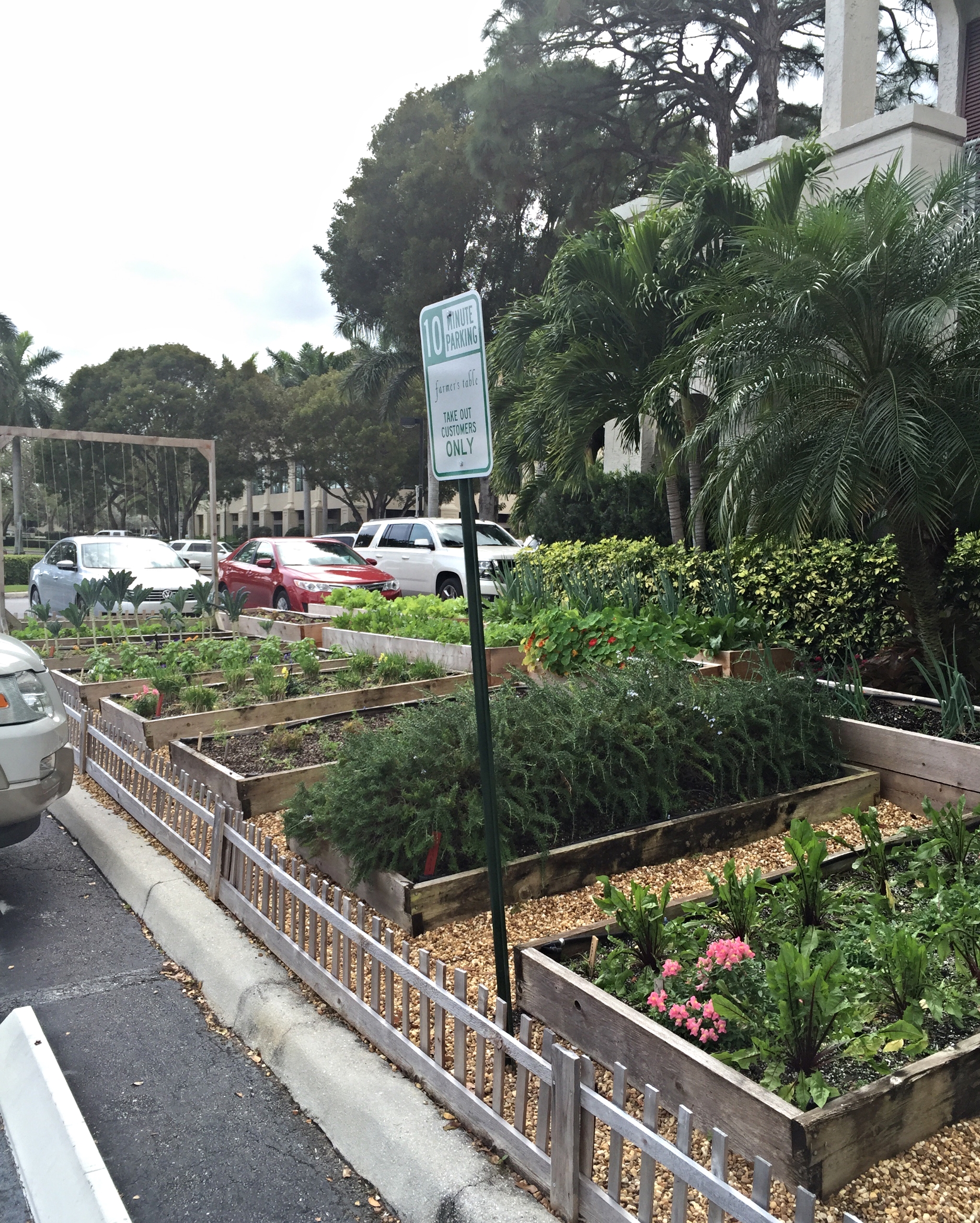 2. It's more than veggies and fruits! True story, whenever any of my carnivore friends back home accompany me to my usual vegetarian haunts, they usually do so begrudgingly. Farmer's Table eliminates that sorta drama because they have a full menu of vegetarian and non-vegetarian* dishes, including burgers, chicken, turkey meatballs, and more. In addition, you should know that all their meat and seafood have absolutely NO antibiotics, steroids or hormones. Uh, yayyyyyy. (And you won't find any microwaves at FT, which means no reheating food that's been hanging around and trying to pass it off as freshly made.)
*This harmony extends to their offering bone broth, a serious food trend right now (Everyone from Gwyneth Paltrow's Goop and Salma Hayek to the NY Times and the Today Show is raving about it and the talk is that it's supposed to help do everything from heal your gut to diminish that dimpled orange peel look to skin that we call cellulite.) along with a long list of vegan desserts that taste like they're anything but.
3. The crowd is an eclectic mix of families with small children, millennials brunching it, and the Girlfriend's Guide to Divorce target audience. There's no pressure then to look like you're even 1% Park Slope or Portlandia, so go ahead and wear your Chuck Taylor's or Nike's, that pair of 'Mom' (or 'Dad') jeans, and the faded polo or t-shirt that looks as though it's been washed 12 dozen times.
4. Their coffee is kick-ass! Remember how we talked about those restaurants that have outstanding food, but their coffee is mud city? It's a deal breaker for sure. This is NOT one of those. My friend M. No bitterness, just smooth coffee nirvana. (As a matter of fact, now that I think about it, their latte may have been one of the best ever.)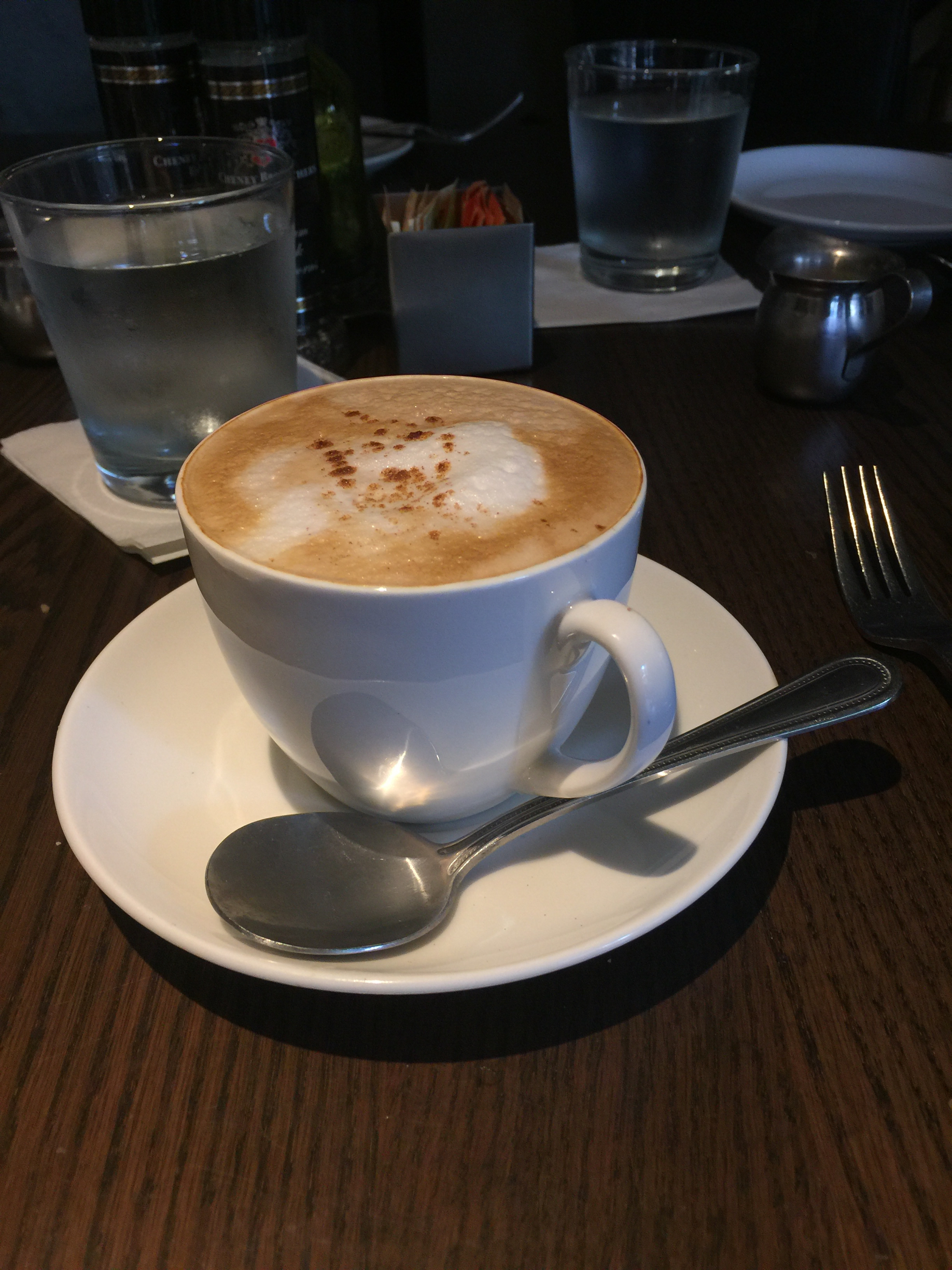 5. If you're a fan of al fresco dining, there's a pretty patio, where you'll find live music on the weekends. Add in the cocktail menu and the fact that the bartenders literally pluck the herbs for the drinks right from the garden out front and you are golden.
Ciao for Now,
Patty J
Photo Credits: All photos courtesy of PattyJ.com