RI Restaurant Stories: Noodle-palooza In PVD
Noodles have arrived. Suddenly, they're a serious food trend in the OS, with everyone, from your neighbor who uses walking their dog as an excuse to trap and interrogate you about your current situation to your cousin's ex-boyfriend's bestie who overshares on FB, uploading #foodpics featuring bowls of ramen or dishes of pho. Yeah, unlike kale chips or sweat pants and heels, this is a bandwagon you want to be part of. But where to start? Because it can be confusing and disappointing. Case in point, I recently tried a few noodle-based dishes at what you'd call a cult fav spot in PVD, but they were just too greasy for me. (The hostess was also a little too cranky, but I'll never tell.) With this in mind then, here are two places I've tried and can recommend without any blogger's remorse whatsoever.
1. Noodles 102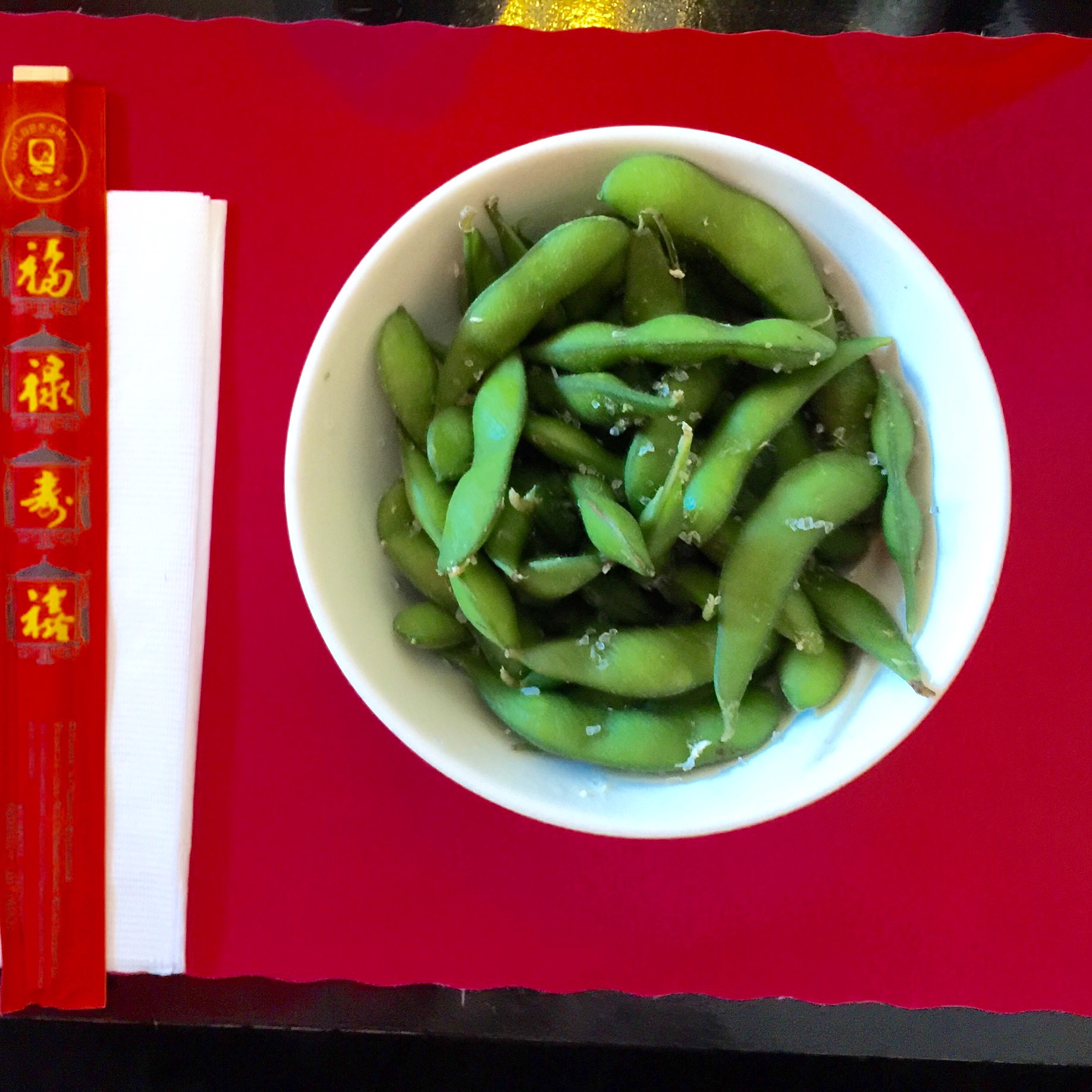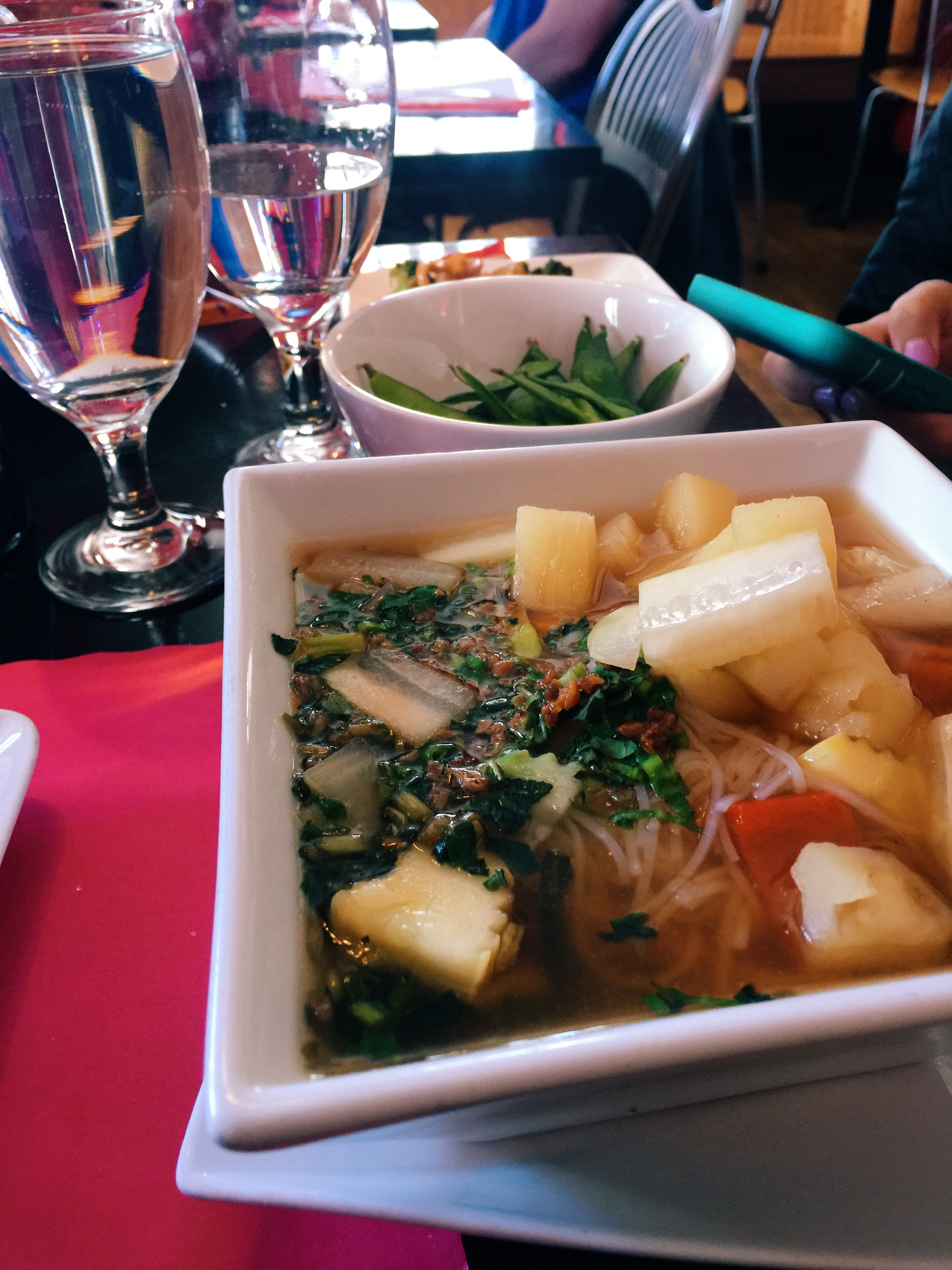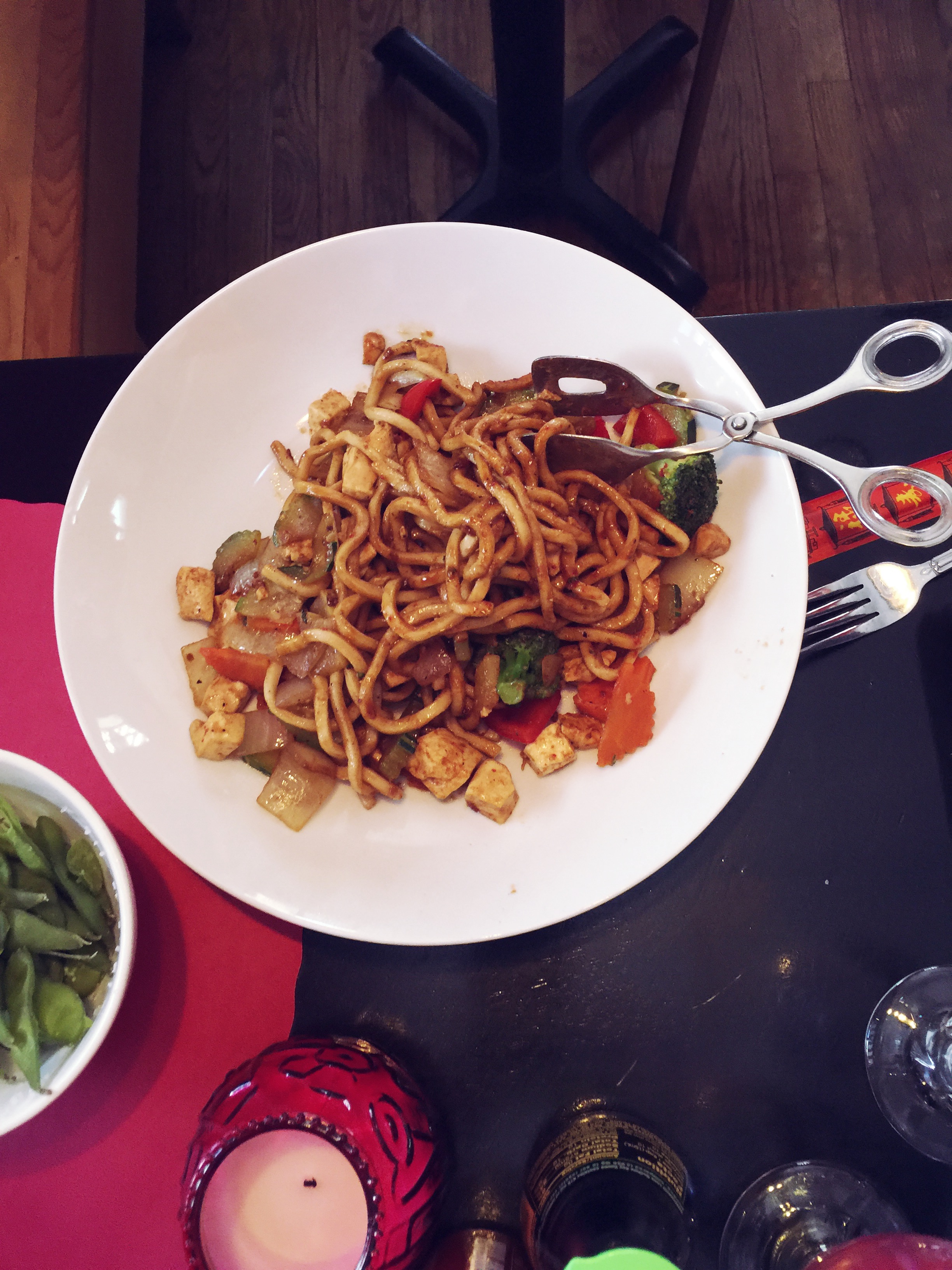 A few months ago, I had an epiphany, in the form of a food blog of course, about Ives St. in PVD (Think Tea In Sahara, Malachi's & Silver Star Bakery.), but somehow, missed this place. Behind the unassuming brick front and striped awning, that looks kind of social club-ish, at Noodles 102, you'll find some praise worthy noodles and soup. And crunchy granola news flash, they'll even accommodate all you vegetarians out there by making their house speciality soup, The Vietnamese, with a veggie, instead of chicken, broth. I could totally see rushing there for a bowl for lunch, especially if you happen to have the sniffles and maybe feel a cold coming on after that April snow and ice storm we had the other day. Also, their soup - with plenty of pho (thinner) noodles, tomatoes, pineapple (Trust me, it works.), Asian melon (Ditto.), lemon grass, and galangal (from the ginger family in case you're wondering). - is big enough to qualify as an entire meal on it's own. That didn't stop us from ordering the Drunken Noodles though - because we thought the name was a real hoot and we wanted to try something else on the menu. One of their more popular dishes, the thicker Udon noodles with veggies and their curry kick could probably cure your worst hangover. They were also pretty yummy.
*Extra points for our waitress checking in on us in such a way that showed she wanted to make sure we were doing alright, without being completely annoying. Forget helicopter moms, I can't stand helicopter wait staff!
2. Den Den
Last summer, my intern Ashley, who spent a semester abroad in East Asia, schooled me on the benefits of Korean beauty products (including affordable lines like Tony Moly, which I'm now a huge fan of) and food. And Den Den was hands down her fav spot for Korean dishes like Bibimbap (rice and veggies, topped off w/red pepper paste and a fried egg) ) and Japchae (noodles w/stir fried veggies and meat) in Little Rhody. So, the noodles are fresh, delicious, and authentic (Ashley knows!) to the max, but the space, let's talk about that, shall we? Where Noodles 102 is a text book low key neighborhood joint, DD is neighborhood, only with a highly stylized and art-directed feel. From the front window with that bottle art (Photo above.) that people are obsessed with Instagram'ing to the interior spotlighting and overall sleek vibe.
**Bonus points for the owner being approachable and sociable.
Ciao for Now,
Patty J
Photo Credits: All photos of Den Den by Ashley Farney; all others courtesy of me