Drinks & Clinks: Verde Vineyards in Johnston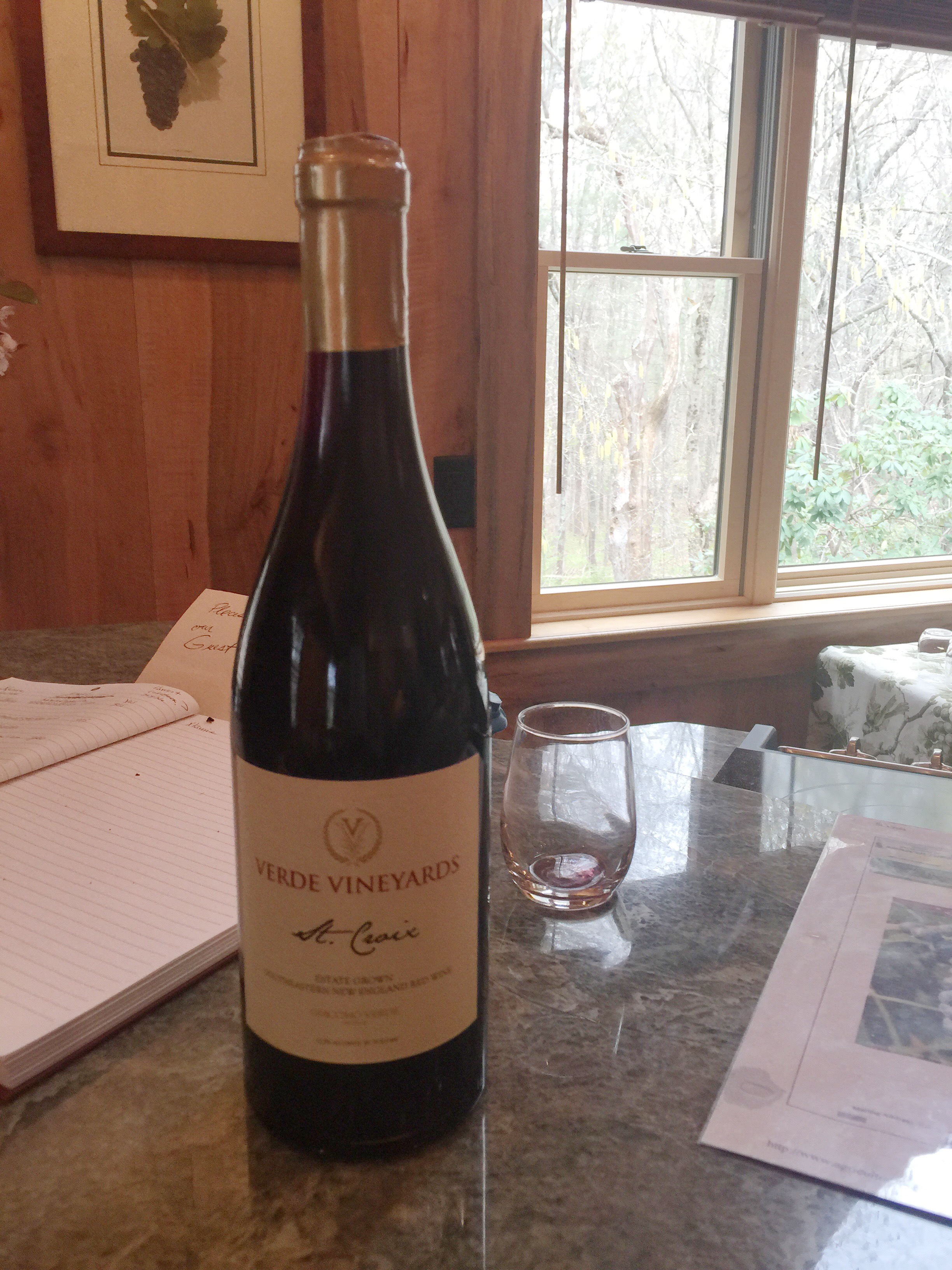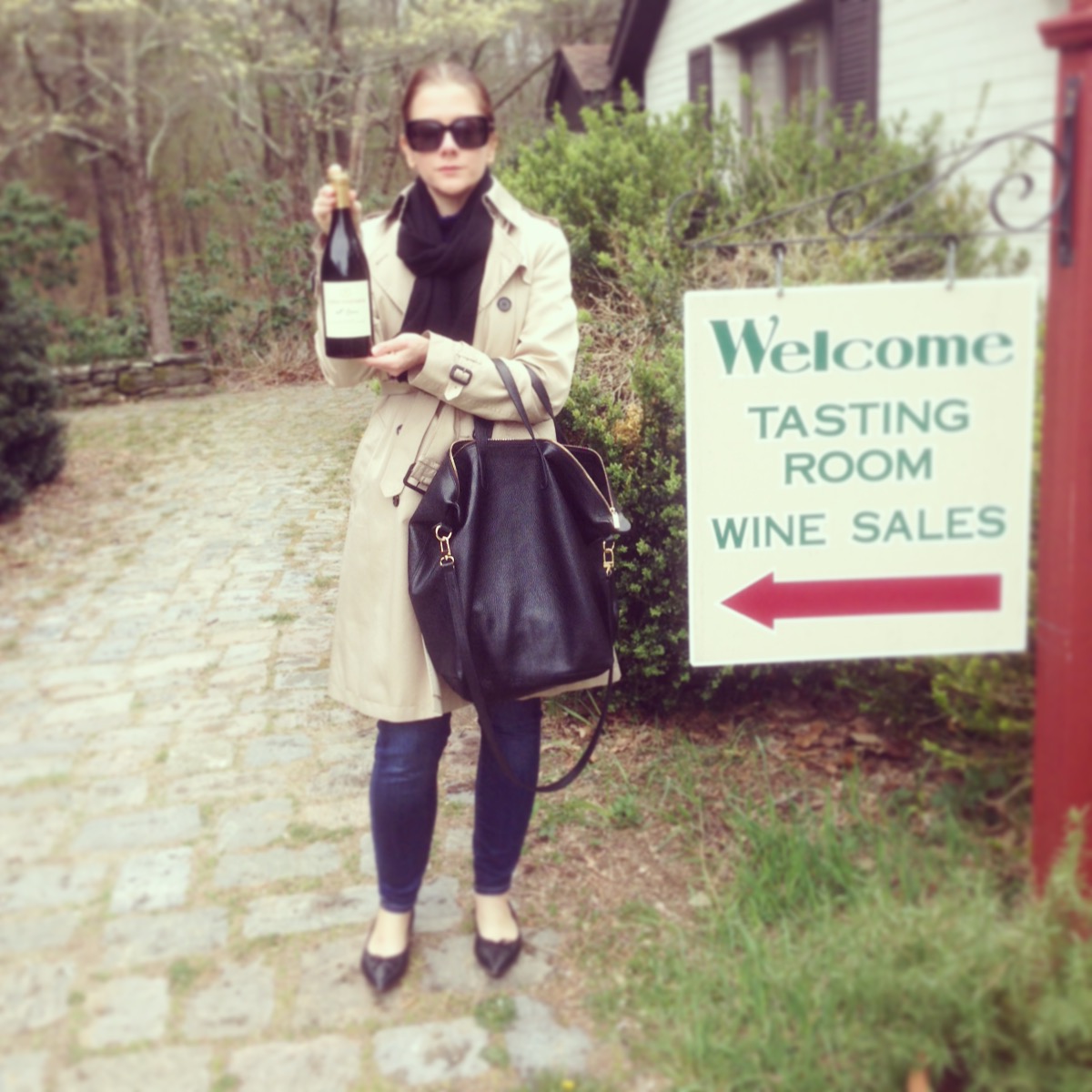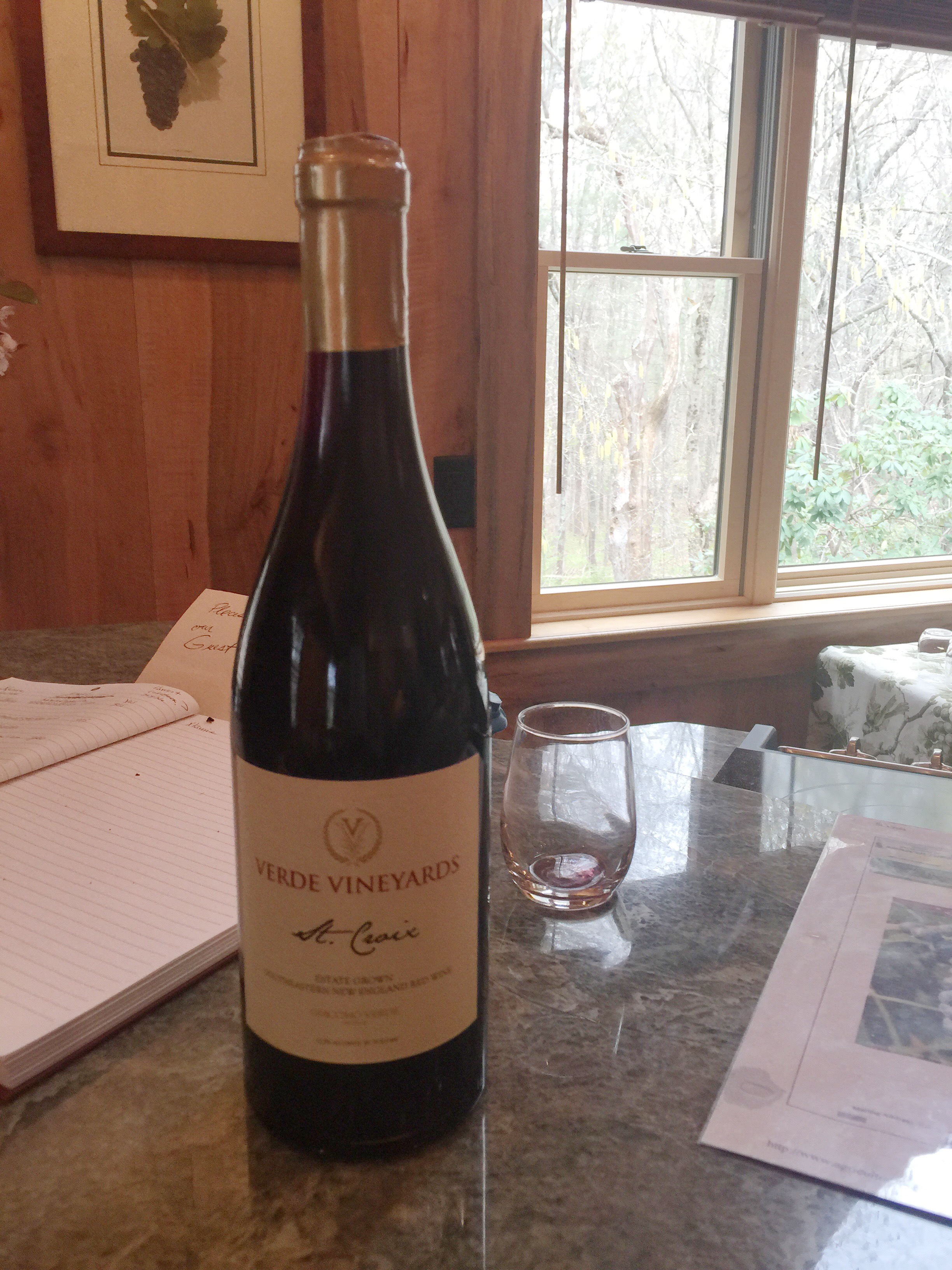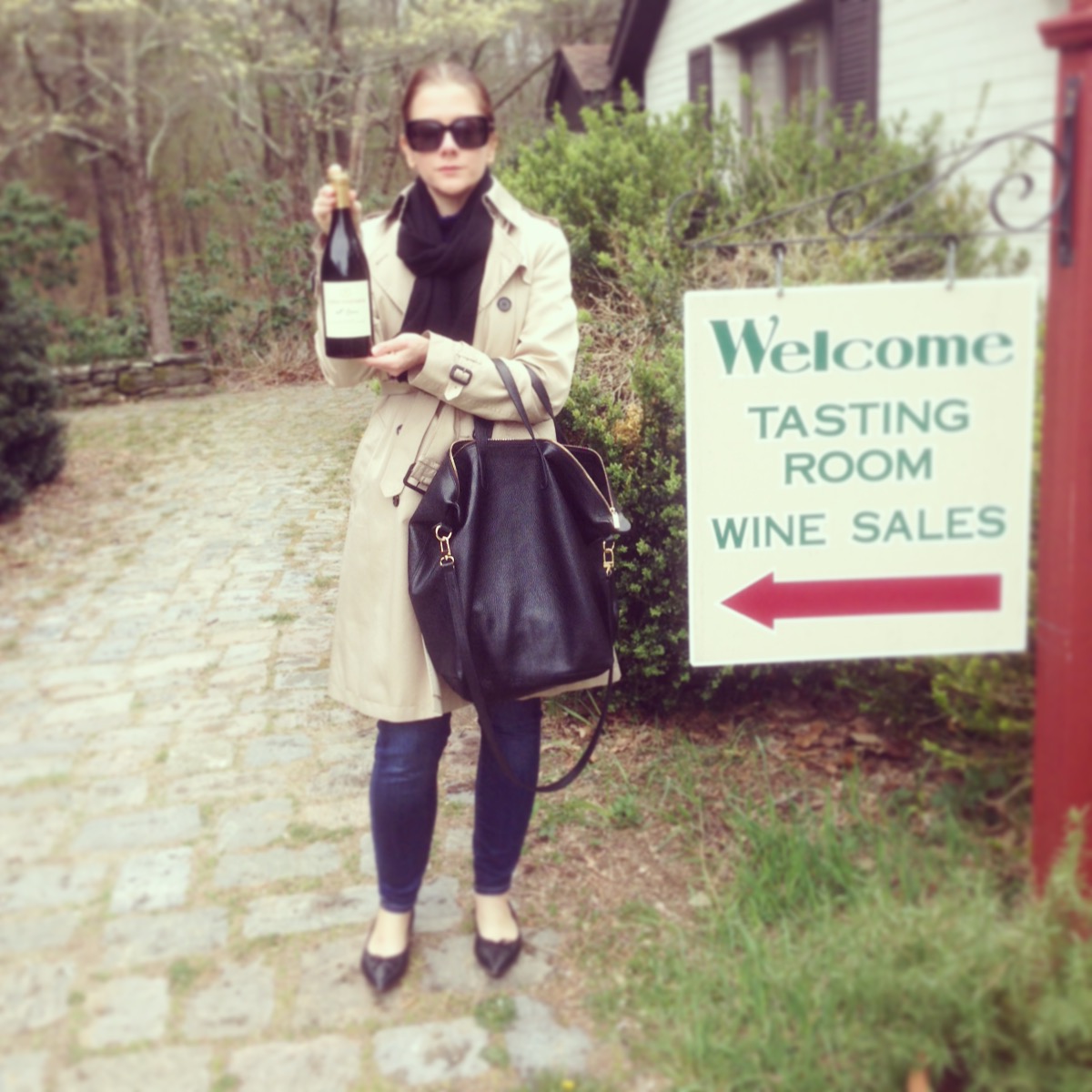 Yes, there is a vineyard in Johnston, RI...
On an otherwise residential road in the woodsy part of Johnston (We even spied a few log cabin style houses.), and down a long, winding dirt and gravel road, you'll find Verde Vineyards. When we pulled up yesterday, on a grey, rainy Sunday, just after opening, we were greeted by a few chickens, a curious, charcoal color cat, and a personable gentleman we guessed was the owner himself, Verde. A little later, we found out that Mr. Verde is a retired biology professor who started growing grapes as a hobby and then, about four years ago, turned that pastime into a full fledged business that has won numerous accolades and awards, including Yankee Magazine's Editor's Choice Award for Best Winery of 2016. Not too shabby!
Now, I'm not going to pretend to be a wine expert or anything (far from it), but I do like to partake of the occasional glass or two. Yesterday, we participated in the tasting (It's $4 per person.), and it was entertaining and informative in an accessible way, thanks to the gentleman behind the counter (aka, Jim), who was running the show in the tasting room. And the wines? You're probably wondering about those. (Yeah, that's kind of important.) Loved them all, some a little more than others. The Vineyard actually offers four in total - two different whites (their Cayuga White, on the drier side, which I personally tend to gravitate to, with a subtle citrus end note, or so Jim told me, and the Bianca d'Amelia, definitely sharper, more tangy, and named after Mr Verde's mom...I like that!) and two reds (the Surveyor, an extra special blend named after Mr. Verde's father, and their St Croix, which had an earthiness that we liked so much, we picked up a bottle as a gift for someone we know who lives for great red wines.). We were also pretty impressed to hear that Verde wines are available at Gasbarro's on Atwells and Gracie's, Downtown PVD.
Truth be told, we did think it was interesting that the smaller groups and couples who kept filtering in and out while we were there were mostly from out of state. Hmmmmmmm. I don't mean to be a whiner, but my fellow RI'ers, and grape nuts, if you haven't been, you really should go. It's welcoming, not at all pretentious, and I can only imagine how gorgeous it is on a sunnier Sunday (They're open to the public every Fri., Sat., and Sun., from 11am to 5pm.). Think about it for an afternoon date with your significant other, a girls' day out or even Mother's Day.*
*Friendly Reminder: Mom's Day is this Sunday, May 8th.
Ciao for Now,
Patty J
Photo Credits: All photos courtesy of PattyJ.com