All That Jazz Brunch & Other Reasons To Frequent This Place In PVD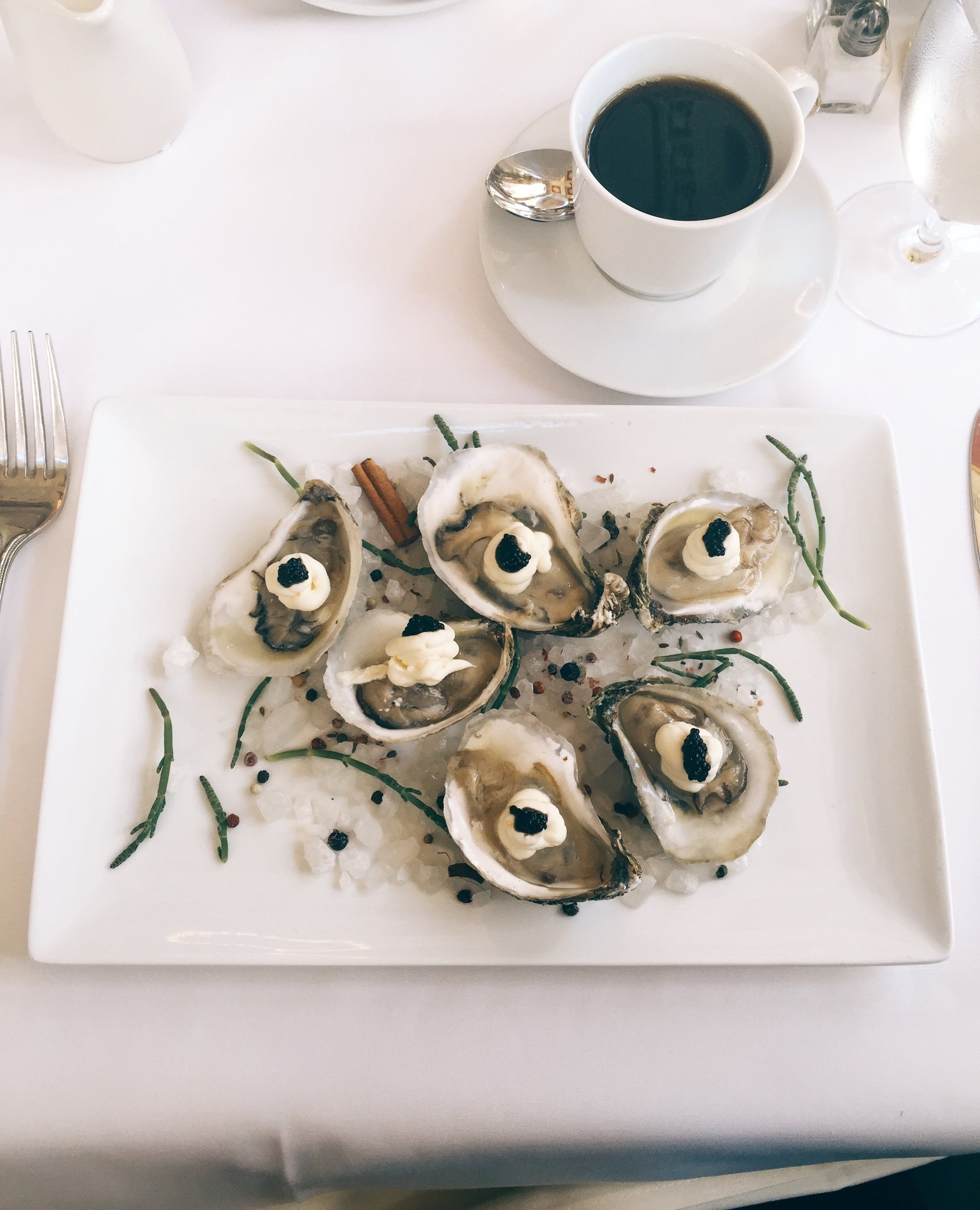 Are you a fan of glamour (as in something out of a classic Hollywood movie or maybe an episode of everyone's fav show to replay again and again on Netflix, Gossip Girl; think vintage vibes meets big city meets Style with an S.) and outstanding food?
Then let's cut to the best part because I'm blogging about The Dorrance. We were there again yesterday for their Jazz Brunch and in short, it's marvelous darrrrling. That's precisely why I'm gushing about everything from the house-made blueberry muffins to the Walrus & Carpenter Oysters (A PattyJ Tip? If you ever get the chance to dine on W&C, run with it!) to the live jazz (Spy a clip over on the PattyJDotCom Instagram.) and the cheeky names of most of their signature cocktails. Not to mention the table of ladies beside us sporting sundresses and straw statement hats. (Don't hate, appreciate...anyone with some panache.) And the snazzy interior. I mean, the ceilings alone are frigging gorgeous! #glam
After chatting with their Executive Chef Alberto, and having done my best Breakfast At Tiffany's pose out front earlier, it was off to The Vault, at the back of the restaurant. It's a popular spot for #selfies and dates back to the old time-y days when The Dorrance was in fact a prominent bank in Downcity PVD. Nowadays, you can reserve it for a special romantic dinner. I hear some people have used it to set the stage for a marriage proposal. You don't have to be hearing wedding bells, or thinking brunch, to enjoy The Dorrance however. I've gone for cocktails and dinner in the evening with friends and it's equally as fab.
Ciao for Now,
Patty J
Photo Credits: All photos courtesy of PattyJ.com and the PattyJDotCom Instagram