Lori Gizz In NYC: Searching For The Real Little Italy
Just like my native Rhode Island, you can pretty much find amazing Italian food on any street in NYC.
I love exploring the city's different neighborhoods for the best food, and my quest today is to feel like I am back in Italy – overloading myself with pasta, espresso, gelato and much more. Tourists and printed tour guides will tell you to go to the Village for authentic Italian cuisine (Think Mulberry Street.), but most New Yorkers agree that the "REAL Little Italy" is in the Bronx. You can call it the Belmont section or the Arthur Ave neighborhood of the Bronx, either way, it's the real deal.
First stop, the Arthur Ave Retail Market.
The Arthur Avenue Retail Market is a covered Italian bazaar that offers delis, cafes, bread stores, butcher shops, florists, grocery stores, and a t-shirt shop (Yes, they have a shirt that says, "It's gravy not sauce."). This is a great spot to look around and soak in the ambience.
Next, you should head to Mike's Deli, the original Arthur Avenue Italian Deli.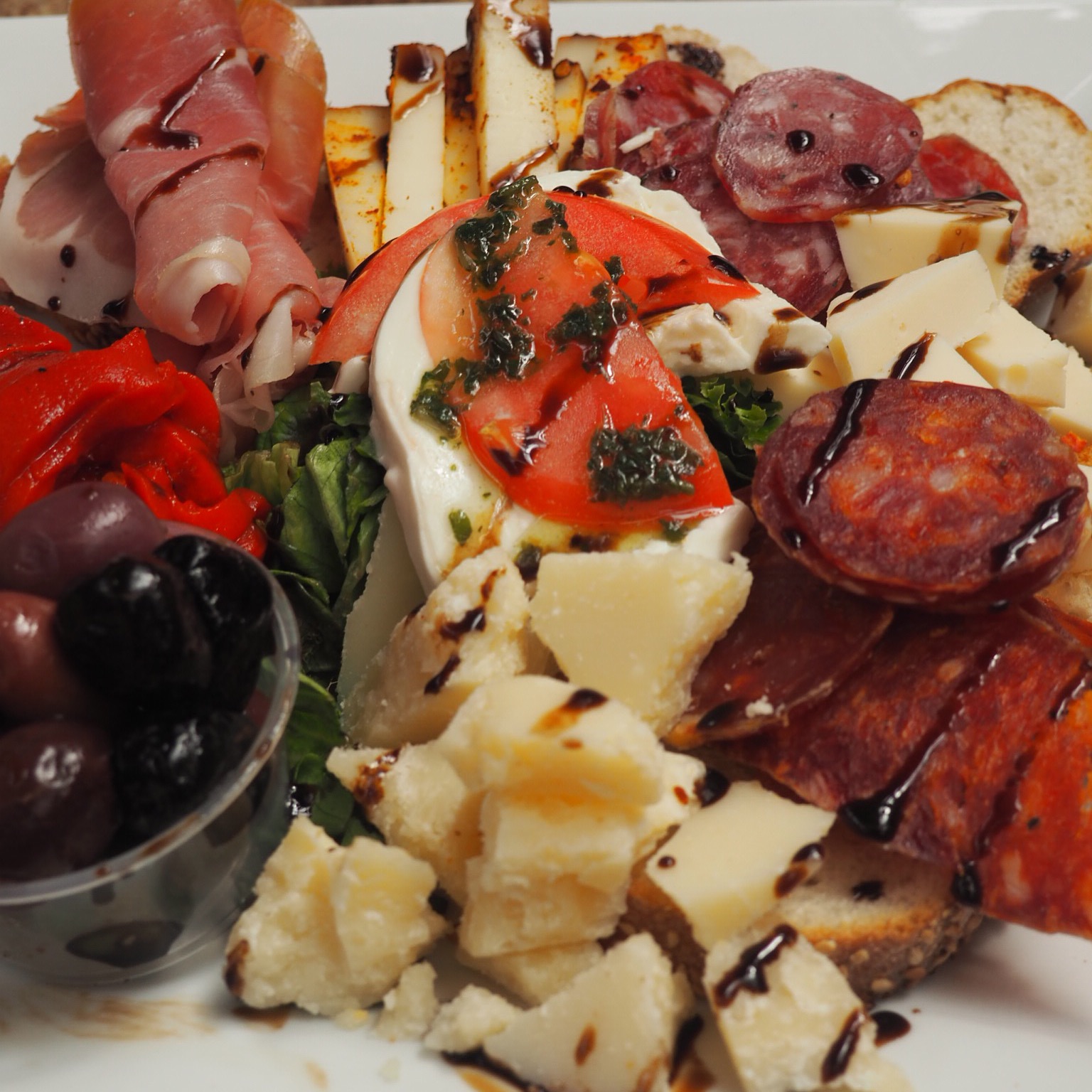 Mike's Deli offers delicious homemade mozzarella, dried meats, prosciutto, olives, soup, salads, and sandwiches. I ordered the famous Arthur Avenue Style Antipasto - a combination of cheeses, olives, dry sausages, and prosciutto served on warm bread. It perfectly satisfied me, but the guys sitting next to me ordered the Yankee Stadium Big Boy – a sandwich filled with mortadella, ham, capicola, and mozzarella, so naturally, I had to sample that too. It's family style seating, so you don't sit alone, you sit at a large table and enjoy the company of all the other people around you. This makes it easier to share!
Next, head down to Full Moon Pizza for real NYC style pizza. The crust alone will bring tears to your eyes, and will make you realize why New York has the best pizza. I tried both the chicken parmigiana and the thin sliced margarita.
Last but not least, you've got to take home supper, right? My final food tour stop was Borgatti's Ravioli. It's all homemade on site and filled with almost anything you could imagine. I chose a couple dozen pumpkin and ricotta cheese to bring back home with me. I boiled them up and covered them with a brown butter sage sauce. It was a delicious fall-inspired dinner, and the perfect ending to just another day off for me.
Let me know your favorite Arthur Avenue spots! What should I try next time?
Lori
About Her
Lori is a visual artist, cook and food stylist. She is a native of Rhode Island, lives NYC and travels the world always on the quest for the food adventure. She recently launched her website www.thegizzcooks.com. She shares her healthy, clean and easy recipes, cooking with real ingredients, the way her grandmother always did. Follow Lori on Instagram @gizznyc for inspiration, creative food ideas and updates on her website.