It's Fry Day: The French Fries You Need For Your Next Treat Day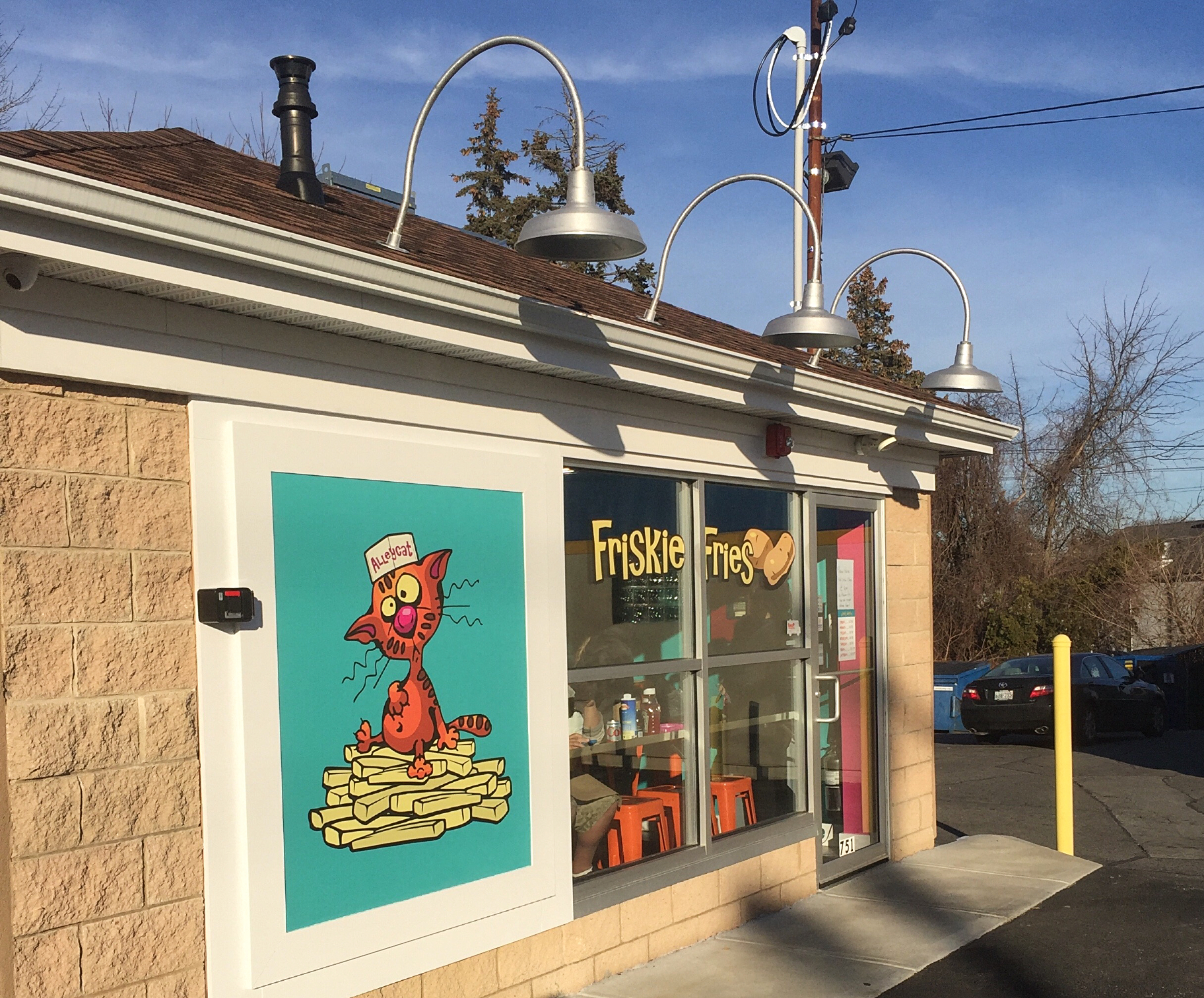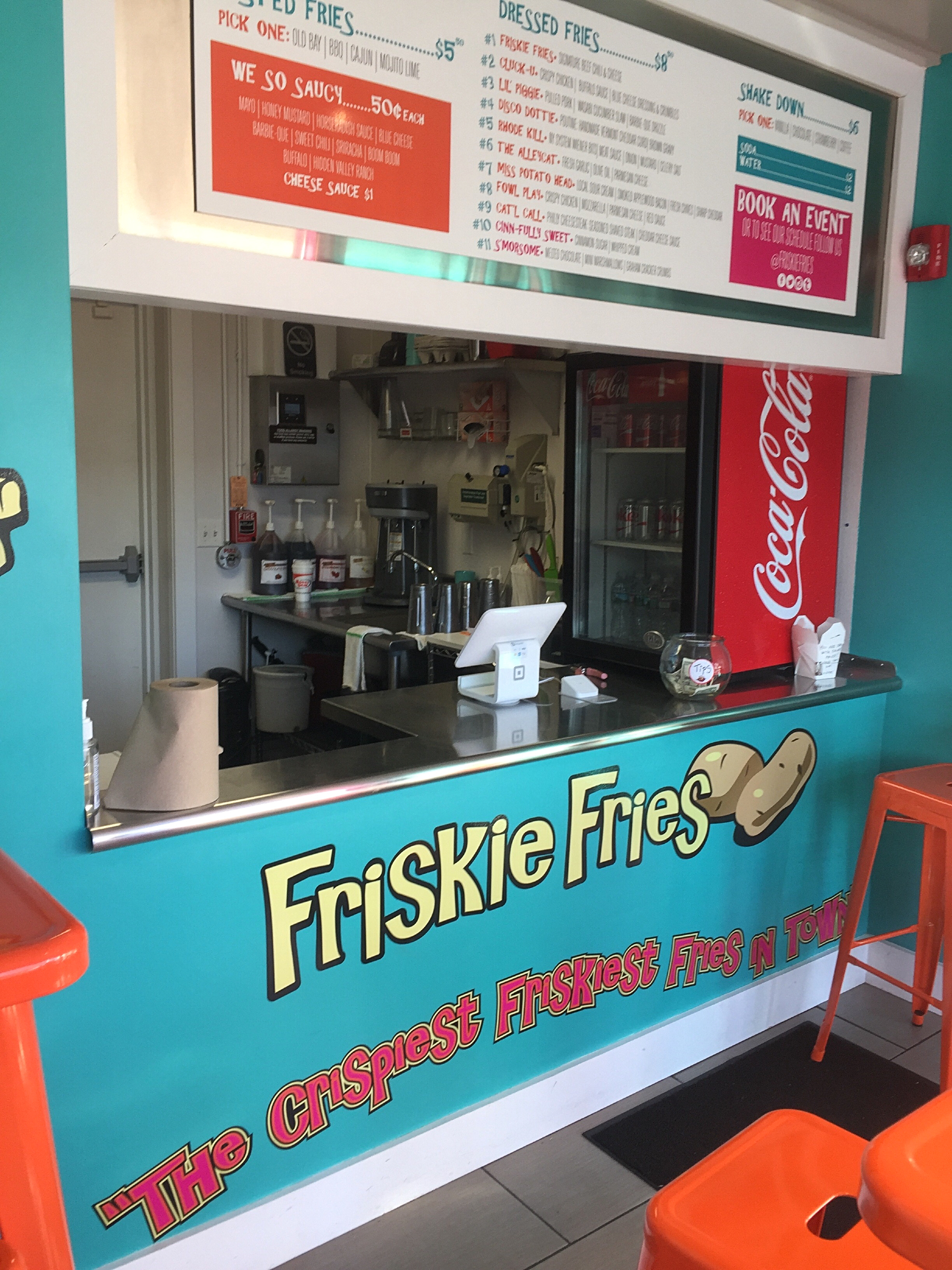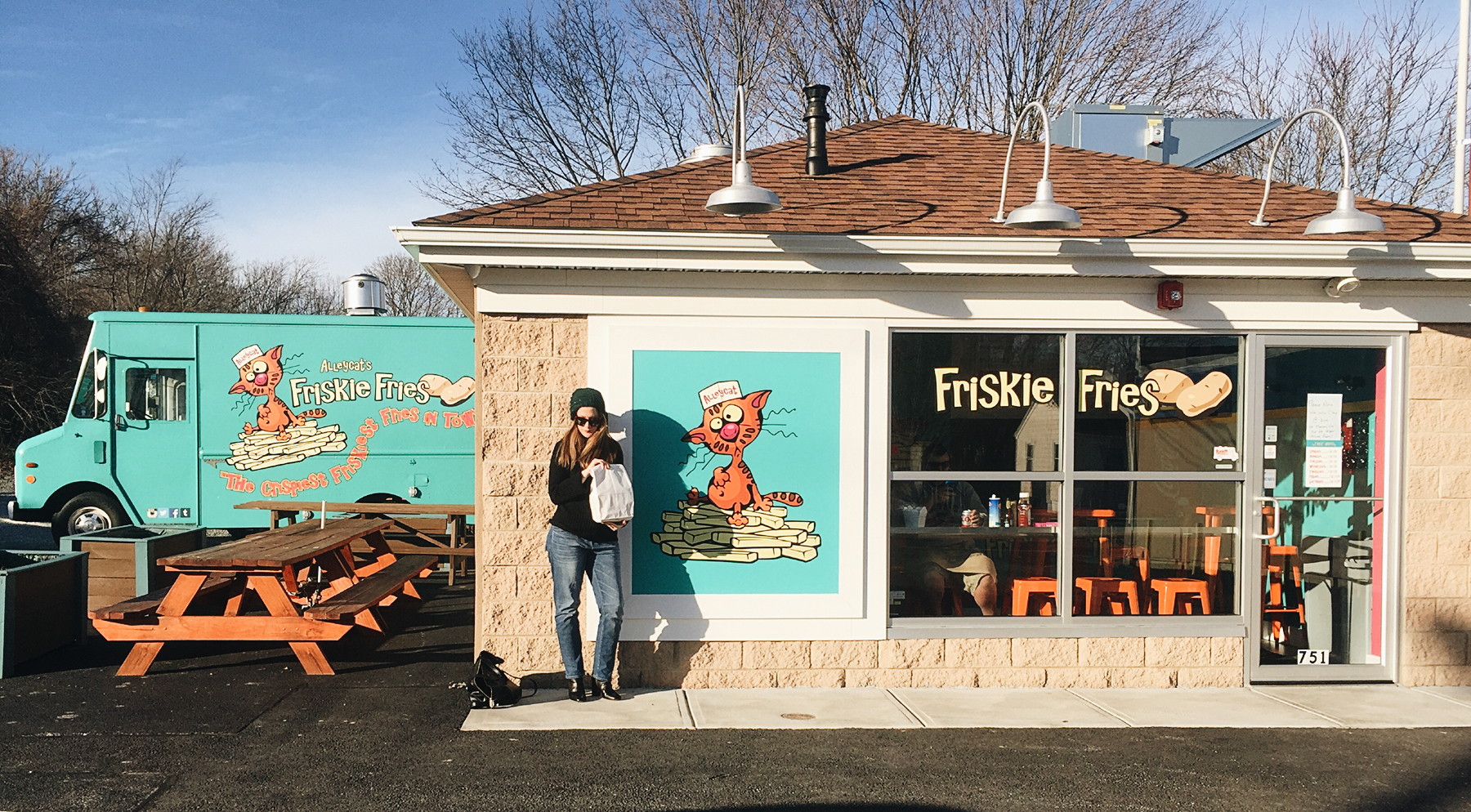 I could live on pizza and French fries, but you haven't lived until you've polished off an order or two of Friskie Fries. Ever since Nic and I (finally) motored over to their new brick and mortar on Hartford Ave the other day, I've been recommending them to absolutely everybody within earshot, from contributors to the blog to my brother who loves a great fry (and coffee cabinet and cheesesteak and NY System hot weiners) to the CNA's who take care of one of my favorite people on the planet.
So, we'd seen their food truck around (Can't miss that signature bright blue and orange!), but didn't get around to trying any until this past Monday. (I know, I know...) Meanwhile, a girl who's always about 5-10 steps ahead of the crowd was telling me last night that while everyone else was flocking to ____________ after a Thurs, Fri or Sat night out and about in PVD, she and her friends would make a beeline over to Friskie Fries. And now I totally see why.
Friskie bills themselves as the crunchiest and at first, I was all, "K, I'll be the judge of that." After some rigorous testing (or stuffing my face with the plain ones with sea salt and another with parmesan and olive oil*), I concur. For the record, they are also grease free, scrumptious and utterly addictive (in the best possible w-a-y).
*If you like your chicken and beef, they also have BBQ, Chilli Cheese and a bunch of options that I hear are all pretty outstanding too.
Ciao for Now,
Patty J
Photo Credits: All photos courtesy of PattyJ.com