Coffee Run: The Cafe Where Everyone In The Know Is Going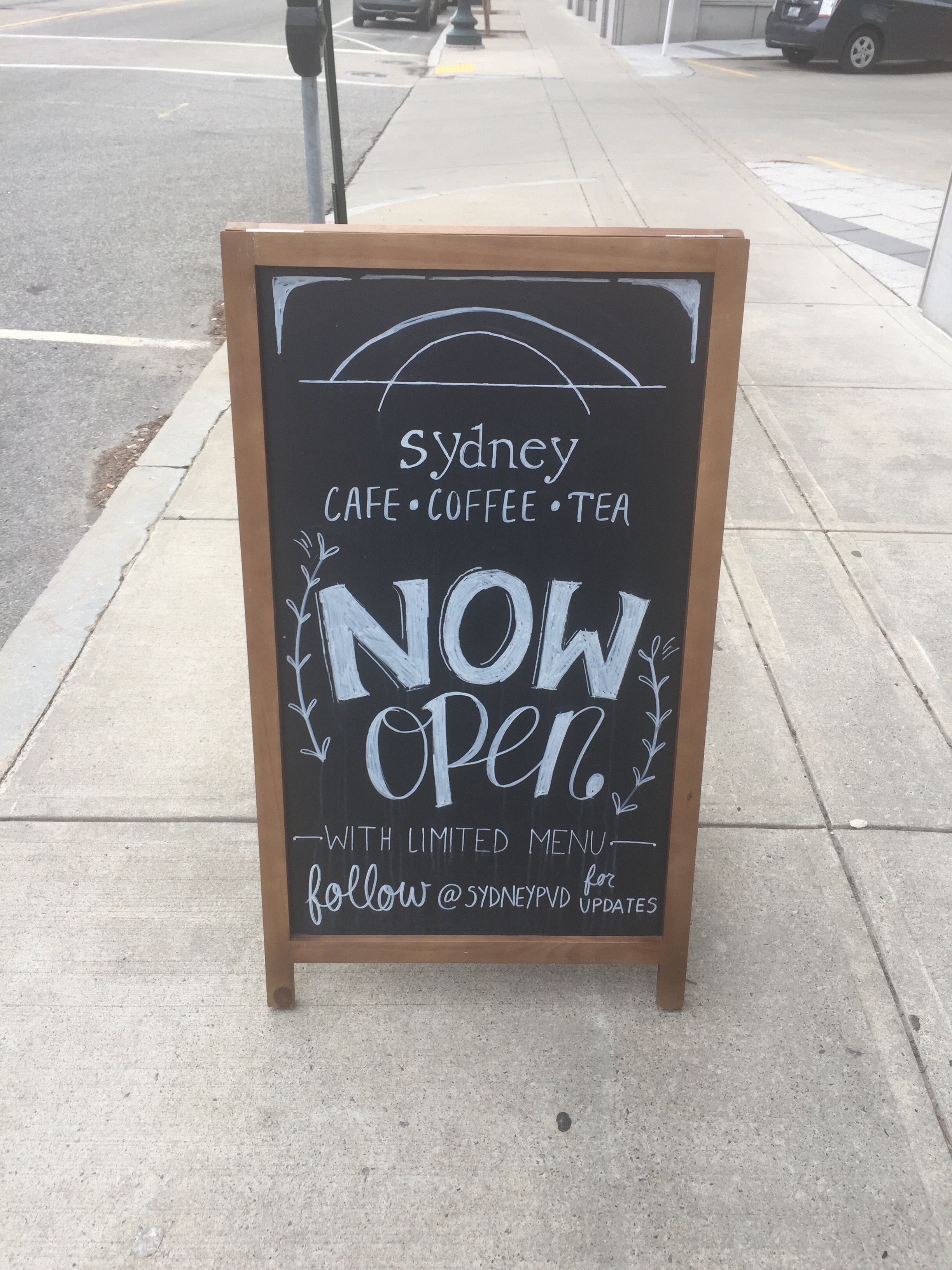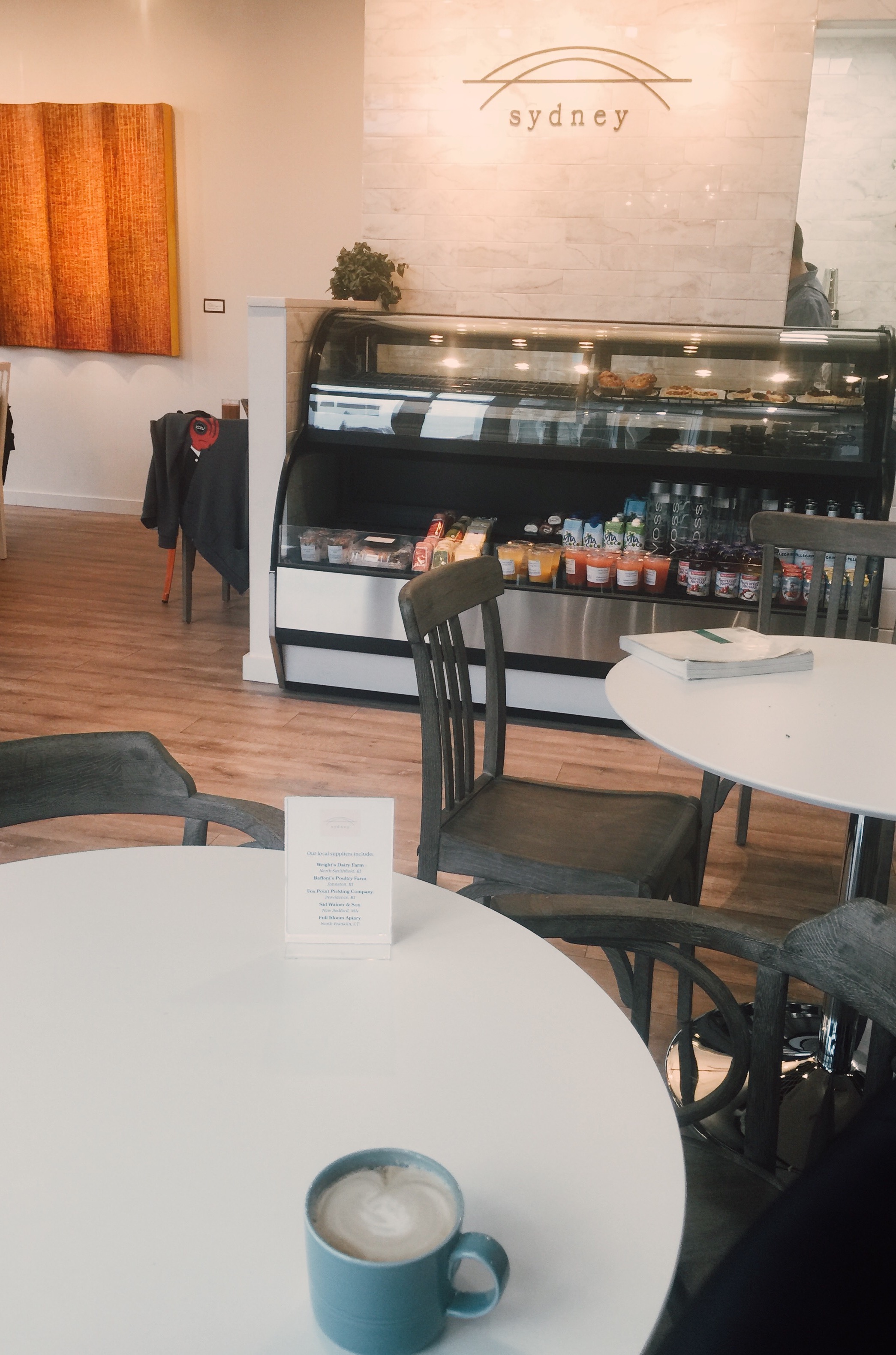 Like so many people these days, I do plenty of research and "shopping" on Instagram. That's how I first found out about the new Australian-inspired cafe in Providence called Sydney. For the record, it was via @socialcat_hrine, local blogger Catherine Nelson's IG, which you should check out too because it's first rate.
Now, I have been known to drink a coffee (or five) on occasion (all the time), so it didn't take me long to #coffeerun over to the intersection of Exchange and Stillman Downtown, the midpoint between Jacky's Waterplace (a hall of fame fav) and the Amtrak station where sorry/not sorry, the coffee and food options are abysmal. So, whether you're on the way to the train station or not, this is somewhere stylish to stop for all your breakfast, lunch, and noshing needs. When we were there over the weekend, there was a nice mellow vibe (aka, everyone was chatting or scrolling in a subdued, quiet fashion). The staff was pleasant. And the coffee and snacks we ordered were served up quickly and without any 'tude. (Ever been to a stylish looking location for coffee or a meal and the staff was all too cool for school? Ugh. I mean, nothing kills a caffeine buzz quicker than that kind of sh*t.)
In conclusion: Affirmative to going back for more food and drink and to recommending it to friends, acquaintances, and even frenemies (We've all got 'em. Smile in their face and refrain from giving them any material they can spin into Real Housewives-esque drama.). Guess I must've missed the Aussie connection (Everything I know about Australia is the by-product of listening to lots of Olivia Newton John, Rick Springfield, and Men At Work back in the day.), so (that's) another excuse to return and sample more from their menu this season.
Ciao for Now,
Patty J