The Fascinating Camera & Photos You Haven't Heard Of Yet (But Will Want To Try)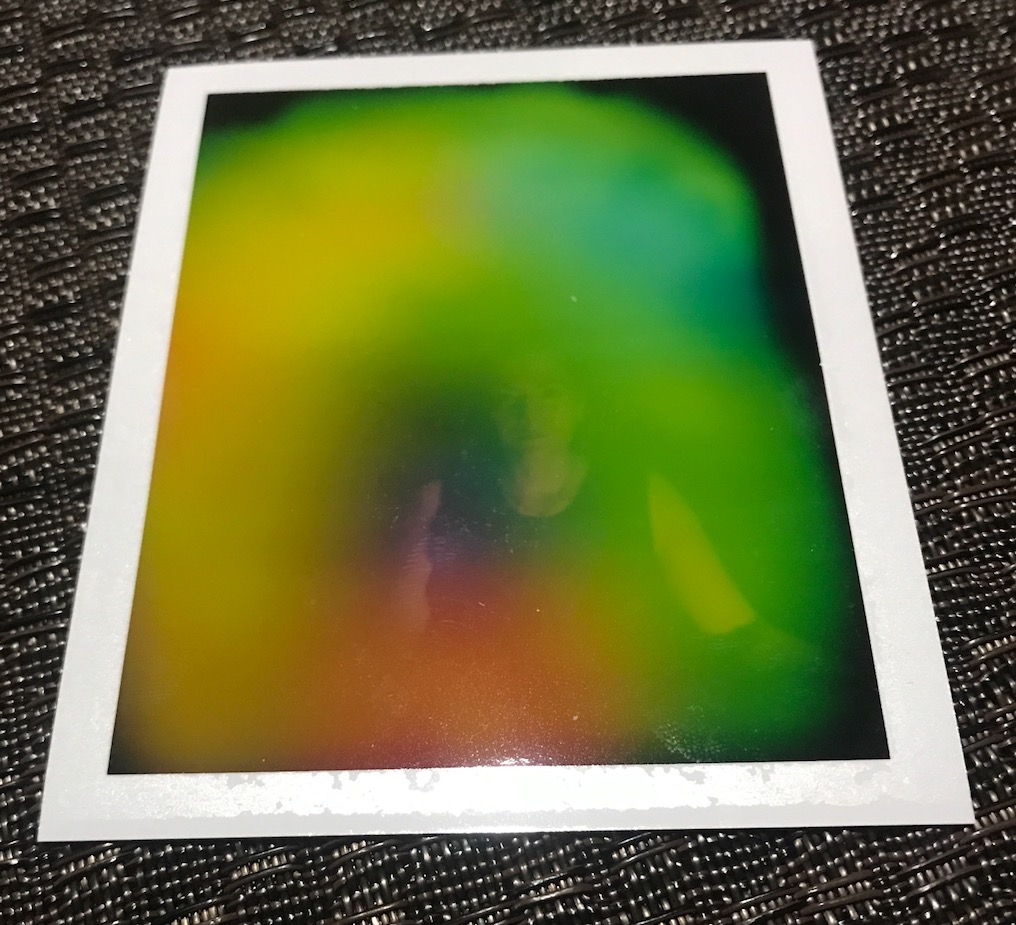 If it's good enough for fashion designers like DVF (Diane Von Furstenberg), Alexander Wang, Donna Karan, and Tory Burch. All were featured in a lengthy Harper's Baazar story about it a few years ago. Or Gwyneth Paltrow. It was after all spotlighted at the recent In Goop summit in LA back in June, which a lot of ppl made fun of, but sounded equal parts interesting and amazing to me (just so you know where I'm coming from). Maybe it's also what inspired that song True Colors on Cyndi Lauper 1980's album of the same name? Hmmmmmm
Sure, nowadays, there are phone cameras and selfies or that friend who never seems to stop snapping pics at parties (#annyoying). Aura photos are vastly different though, taken with a special instant camera and attachments (a small set of 'box' sensors you briefly rest your hands on during the actual photo taking process, which is blink of an eye quick btw...Where do I look? Oh, we're done? ), that help gather info about the electromagnetic field that surrounds the body. The end result is colorful. Some say psychedelic. I mean, there's even an artist who's made a name for herself traveling the country taking these photos (She was at that same Goop summit and has been profiled on tv shows like the Today Show and in a few mags over the last few years.) as a kind of ongoing creative, think piece.
Originating back in the 70's (like our old friend the Polaroid Cam), created by a guy named Guy Coggins, the aura camera and photos are meant to help you learn more about yourself, by capturing the colors of the different energies your body (That eletromagnetic field again!) is simulaneously attracting, and giving off. For me, it's a push pull dynamic with things like enthusiasm and thoughtfulness vs. creativity (Does blogging count? But of course!) and sensitivity. (Sometimes, there's a white cast that shows up, said to represent truth, purity, and enlightenment. I apparently am NOT there yet...Felt kind of badly about this for a sec or two, until I Googled and saw that neither GP nor anyone on staff at her lifestyle site had achieved this result, so whatevs.)
At the Grateful Heart in Wickford Village, where I got mine done this week, along with your pic, you get a one sheet/overview of everything you need to know, as well as some face time with the owner, who will gladly break everything down for you in an accessible way. Perhaps you saw the aura photos she did for Alex & Ani for a mini catalog they did this past Mom's Day? Even if you didn't, or you want to mock me for being a fan of the Goop summit, it's still a fun-tastic thing to do next time you're in Wickford having lunch or strolling around town. It's $20 I'd definitely recommend spending and an entertaining way to break up the usual afternoon chitchat with your bestest friend or shopping buddy.
Photo Credits: All pics of the exterior of The Grateful Heart by Ashley Farney