Makeup If You're Over Selfies But Still Want To Look Your Best, Courtesy Of This RI Artist
If you've ever stressed over having your photo taken or an upcoming event where you wanted help to look like the best version of yourself (rested, happy to be rested & out of the house, etc.), then you've probably considered having a makeup artist work their magic on you. I mean, regardless of your daily routine (whether your're on team splash water on your face and go or not), it's important to keep in mind that even those "I Woke Up Like This" selfie types are all *probably* wearing clear brow groomer, some kind of neutral lip gloss, and a subtle shade of blush at the very least, so...
Exactly why I asked Jenny DiMucci, one of my fav ppl - who's done my makeup for a bunch of pix, parties, and such - to break down the key products needed (especially if, like me, you're over 40), as well as a bit about her long love affair with makeup. Here's her polished yet approachable take.
Everything You Need For You Next Photo Op Or Night Out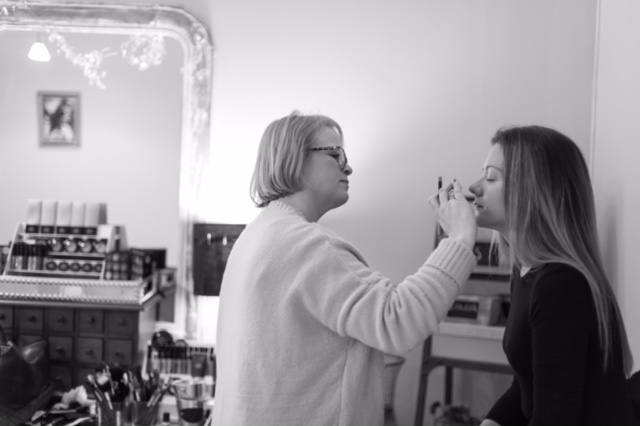 Complexion: B.B. cream anti-age tinted moisturizer in light...my all time fave for a non-make up look. Part skin care/part moisturizer! For every day wear, even for your nights out. Looks like you are not wearing a stitch!
Liquid Concealer: in shade N25 for Patty...hydrates and smoothes fine lines and dark circles. Love this product, my must have. I always set this with a hi-def loose powder for longevity.
Contour Palette: Great way to create a very natural contour and highlight. I use this product to contour the cheekbones as well as slim the jaw; also to soften the hairline and forehead, and create a pretty soft highlight throughout. In a pinch, I love to use it on the eyes for a soft look.
Cheek: "Pinchy" blush - hit high on apples of the cheek. Pop high on cheek bones for a soft highlight.
Eyes: Quick easy application with shadow in "perfect" line with "brownstone" cream liner, finished with lots of curling mascara.
Lips: Liner only for this look! I chose a very neutral liner perfect for Patty's lip shade. I over lined the lip just a smidge to create a slightly fuller pout...undetectable to the naked eye of course.😉
*For finished look, see top right hand photo of Patty at The Dean in Providence.
Adventures In Cosmo Land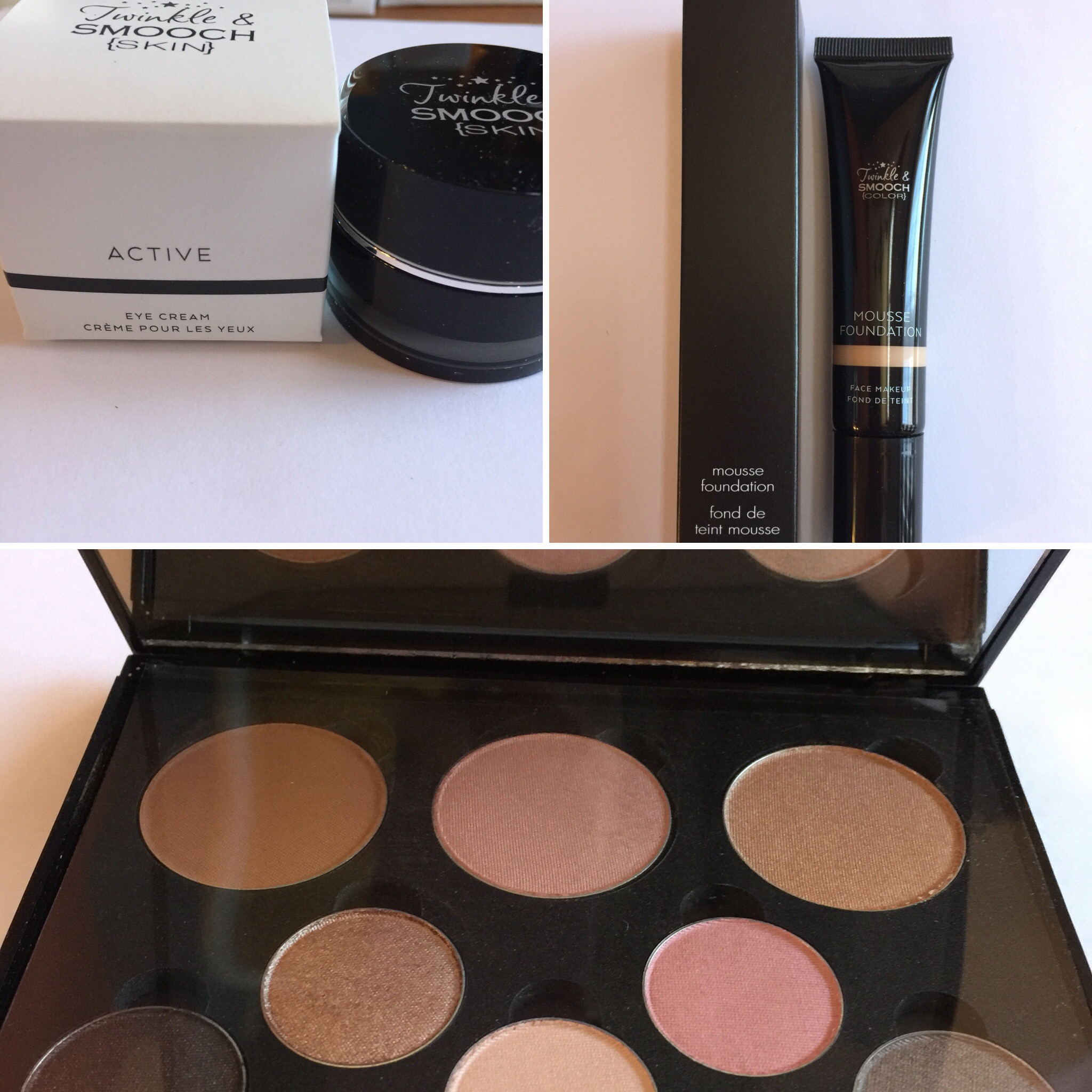 My name is Jenny DiMucci, and I am a product junky. One of my favorite things to do as a tween/teen was to purchase tons of makeup products, then spend time opening and playing with all of the delicious new treats. My grandmother would take me to a department store for my first bits of legitimate makeup, where I found myself lost in "Cosmo-land". From then on, I was hooked.
Being a fair blonde I was always interested in how makeup could enhance one's features; it was pretty amazing to see the transformation of blonde lashes into electric blue or even the blackest black...limitless creativity.
Always into the arts, I went on to study painting at Wheaton College where my fascination with color and texture continued and evolved ...and my love for makeup as a medium grew even further. After college I worked in Marketing and Management in many different positions where I determined that I loved the creative process of developing an idea, growing the concept, evolving the project, and seeing the successful results.
As I started to grow my own family, I decided I would like to design my own business from the ground up. I had always wanted to be involved in creating my own makeup line - deciding color, names, texture, and being able to simplify a system to provide a personal service to my clientele. Being able to build a brand* (and loving every minute of it) is such a satisfying experience. I love my products and feel that they streamline my personal routine as well as my clients'. It's kind of a neat process to create your own idea of the "perfect" makeup and skincare.
*Find more about Jenny and her line, Twinkle & Smooch, at One Studio Smooch.com.
 
Photo Credits: All photos, except camera, are by Stacey Doyle Photography.