My RI Life: Allegra Micheletti of Nice Legs Studio
My name is Allegra Carmen Micheletti, I am 22 years old and live in Cranston, RI. I'm a very simple girl who knows what she likes.
Some Facts About Me
1. I have two different colored eyes.
2. I have severe hemophobia.
3. I do not like to fly even though I do it 5-12 times a year. When I do fly, I have a cup of apple juice to calm my nerves.
4. I like to sleep bundled up in 68 degrees cold house no matter what time of year it is.
5. My favorite color is purple.
6. I love big televisions. (I saved up all summer to put a 60 inch in my new apartment. ☺ )
7. People rarely call me Allegra. My nickname is "Legs".
8. My favorite drink is an espresso martini, shaken and served over rocks.
9. I like to color in old coloring books on occasion to de-stress.
What I Do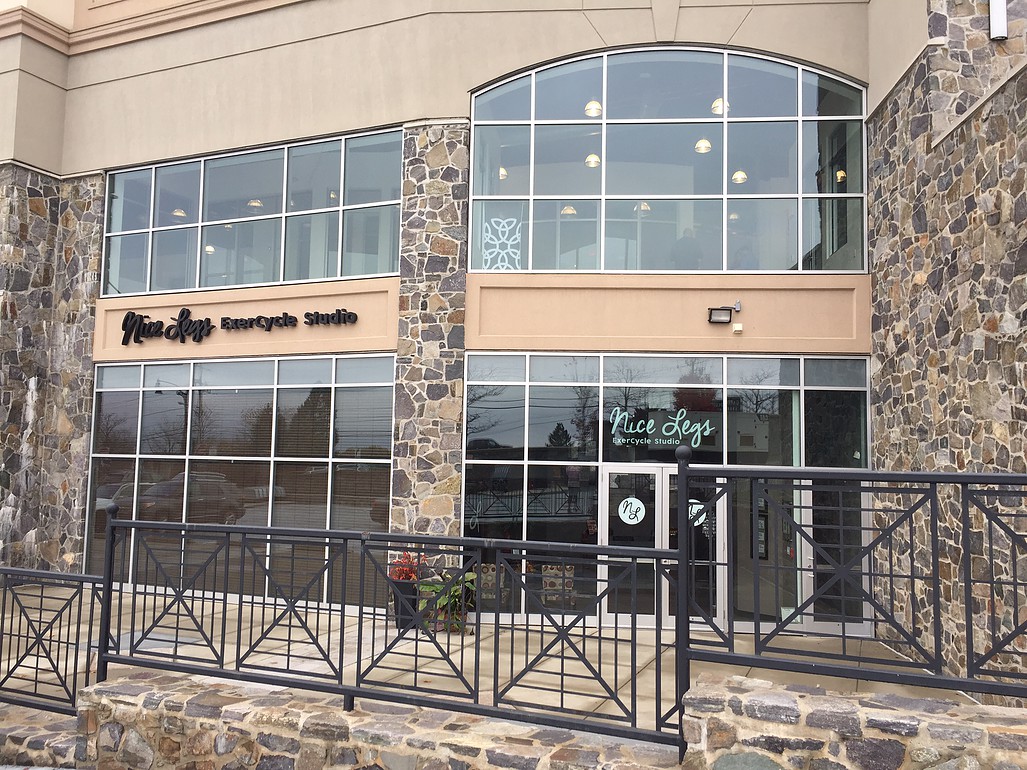 My life is centered around the business I opened almost 11 months ago - Nice Legs ExerCycle Studio. It's right in my hometown of Cranston in Chapel View. I opened the business with the help and support of my parents right after I graduated college. Nice Legs is the only Indoor Cycling studio in the state to use RealRyder bikes. These bikes are unlike any other stationary bikes because they turn and lean side to side, providing the ultimate workout. I discovered the RealRyder bikes by accident and fell in love instantly. Teaching has become my passion and I can't imagine not doing it! My business has brought me unexplainable happiness. I am so lucky to have such great clients and achieved so much already.
If you haven't tried one of my classes now is the time! Until the end of 2015, Drop-In Rydes and New Ryder 1 Week Passes are just $15. Visit my website NiceLegsStudio.com for more info.
 
My Style

My everyday look is based upon being at my studio teaching, greeting clients, etc.
Clothes: I obviously love lululemon athletica! My favorite item is the align pants. They are SO SOFT and light. They're the most comfortable pair of pants I own and I live in them. (See pic above of me wearing them the day they launched.) Being conveniently close to the studio, it's definitely my go-to for apparel and they just named me Instructor of the Month which is exciting. (They're also very involved in the community.)
Jewelry: I wear the same couple of pieces of jewelry every day, but my JoJo stud earrings are my favorite. A friend of mine who is from Boston gave them to me as a gift and I fell in love with them. I own 6 pairs and counting! (I get mine at either Sweet Twist in EG or Flaunt in Smithfield.) They're simple but perfect for any occasion. My fav pair is the Blush AB Cushion Studs.
Accessories: Sunglasses all the way. I must have a good 15+ pairs that I have collected over the years. With so many brands and styles, you can never have too many in my opinion. Plus, they're perfect for any season AND always fit no matter how much you splurged lol. My favorites are my all black Chanel Aviators. (See pic above.) Classic and simple, just like me.

Beauty and Makeup
Two words - Concealer and Lashes!
Concealer: I wear two everyday. The first is Make Up For Ever Full Cover Concealer. I like it because it's thick and waterproof, so it helps cover dark circles and doesn't fall off my face while I'm teaching a class and sweating. The second is Benefit Erase Paste, my go-to for under eye brightening, works better than 3 cups of coffee.
Lashes: I got eyelash extensions about 6 months ago and I am OBESSED. A high school friend started her own business and she is a goddess. They're awesome because I never have to worry about applying or washing off mascara. I recommend you try them! Her name is Rebecca Maggiacomo her business is EYECANDY. She works out of Hairtech in Smithfield. (Her email is eyecandylashri@gmail.com.)
And nothing says 'Allegra' more than a dark purple gel manicure. The three polishes in my rotation right now are Black Cherry Chutney, Every Month is Oktober Fest, and Viking in a Vinter Vonderland.
 
Hair
With all of the sweating I do, I need to "wash" my hair everyday. I shampoo only 2 times a week. In between, I either rinse my hair and condition my ends or apply dry shampoo to my roots and hit it with a blow-dryer to refresh everything. It's a 10 Miracle is my fav dry shampoo. Having such thick hair, another one of my new fav products is Bumble and Bumble Don't Blow It Crème. I use it when I let my hair air dry (because, let's be serious, I have such long, thick hair, I don't blow-dry it unless it's a special occasion ☺), so it looks soft and smooth. OH AND if you don't already own a Wet Brush, do yourself a favor and add one to your Christmas list. Gods gift to hair.


Food and Restaurants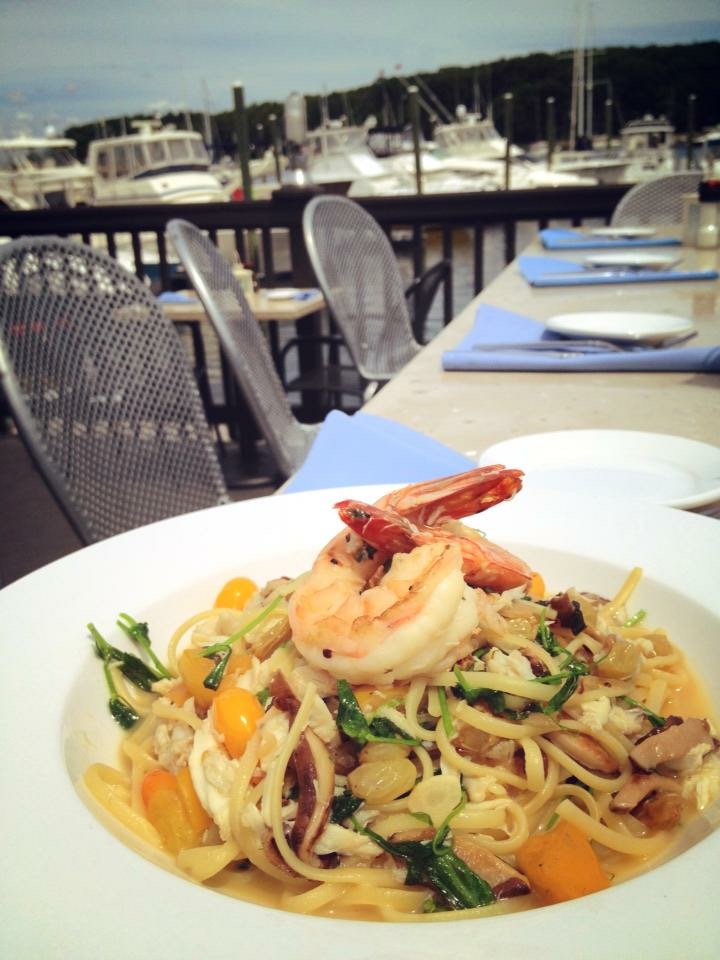 Doing a high intensity workout 6 days a week means I am always hungry. I try to eat healthy, but being Italian I can't help indulging in all of my favorite cravings from places around RI.
Nautika Restaurant and Bar: My family's restaurant, so of course my Dad's cooking is at the top of my list. He makes THE BEST Pasta A 'la Vodka Sauce, paired with a Chicken Milanese salad that I could eat every day of the week.
Haruki: Sushi, Sushi and Sushi, need I say more? Oh and out of this world ginger dressing!
LaSalle Bakery: Vanilla almond ice coffee and a banana chocolate chip muffin, but I mean sweets are my favorite, so I'll have just about anything from there!
Nino's Pizza: Love their BBQ or buffalo chicken pizza.
Bistro 22: A quiet little local place in Garden City. Great drinks and atmosphere for catching up with friends.
Contact Info & Social Media
Email: Info@Nicelegsstudio.com
Facebook: Nice Legs ExerCycle Studio
Instagram & Twitter: @Nice_LegsStudio
Photo Credits: All pictures of the Nice Legs and Allegra at the studio are courtesy of Brittany Medeiros of B.Medeiros Design and Photography. Photos of hair products are courtesy of Google Images. Photos of Nautika and Bistro 22 are courtesy of their FB and IG accounts. All others were provided by Allegra.