My RI Life: Lynne Diamante of OPTX Rhode Island
Lynne Diamante, Esq.: CEO at OPTX rhode island, Attorney, Celebrity Stylist, and Designer of blueLOVE
Throwing shade isn't a bad thing when it involves sunglasses. I've built my career around design, marketing and sales of those dark, beautiful, mysterious little jewels of delight. Upon graduating law school then passing the bar, I realized something was missing: passion. The things that ignited my soul were missing from my career; things like fashion, creating fabulous events and being with others who shared my vision (pun intended) of all things glamorous and chic. Some 18 years ago it became obvious I would use everything I learned in college and law school and apply it to business. Enter a career change, enter OPTX rhode island, my dream child along with a brilliant business partner.
As the CEO, I create ad campaigns and photo shoots for all of our brands along with an incredible Creative Director, this includes casting calls for NYC models (Yes, tough work but someone has to do it.) and site work prior to shoots. We have shot in New York City, New Orleans, Miami, and Las Vegas recently and continue to seek new locations. I never feel like I am working in the true sense of the word because I love what I do every, single day.
I also plan events in our showroom and gallery. My favorite part of the job though is definitely my work with our celebrity clients. We have an incredible list of Hollywood notables we love to outfit for both the red carpet and their unavoidablepaparazzi shots.
Oops….Almost forgot to mention that I spent a crazy season starring on BRAVO TV's Game of Crowns. These days, looking back at the, uh, ummmm, uh, situations, well, let's just say I sometimes prefer to forget that I was in reality TV. LOL!
That's the short list of my responsibilities. There's lots more in the everyday 9-5, or in my case 9- 9. This schedule doesn't leave me with too much time to enjoy RI outside of work which is why I make the best of my time at my favorite RI spots!
LOCAL BITES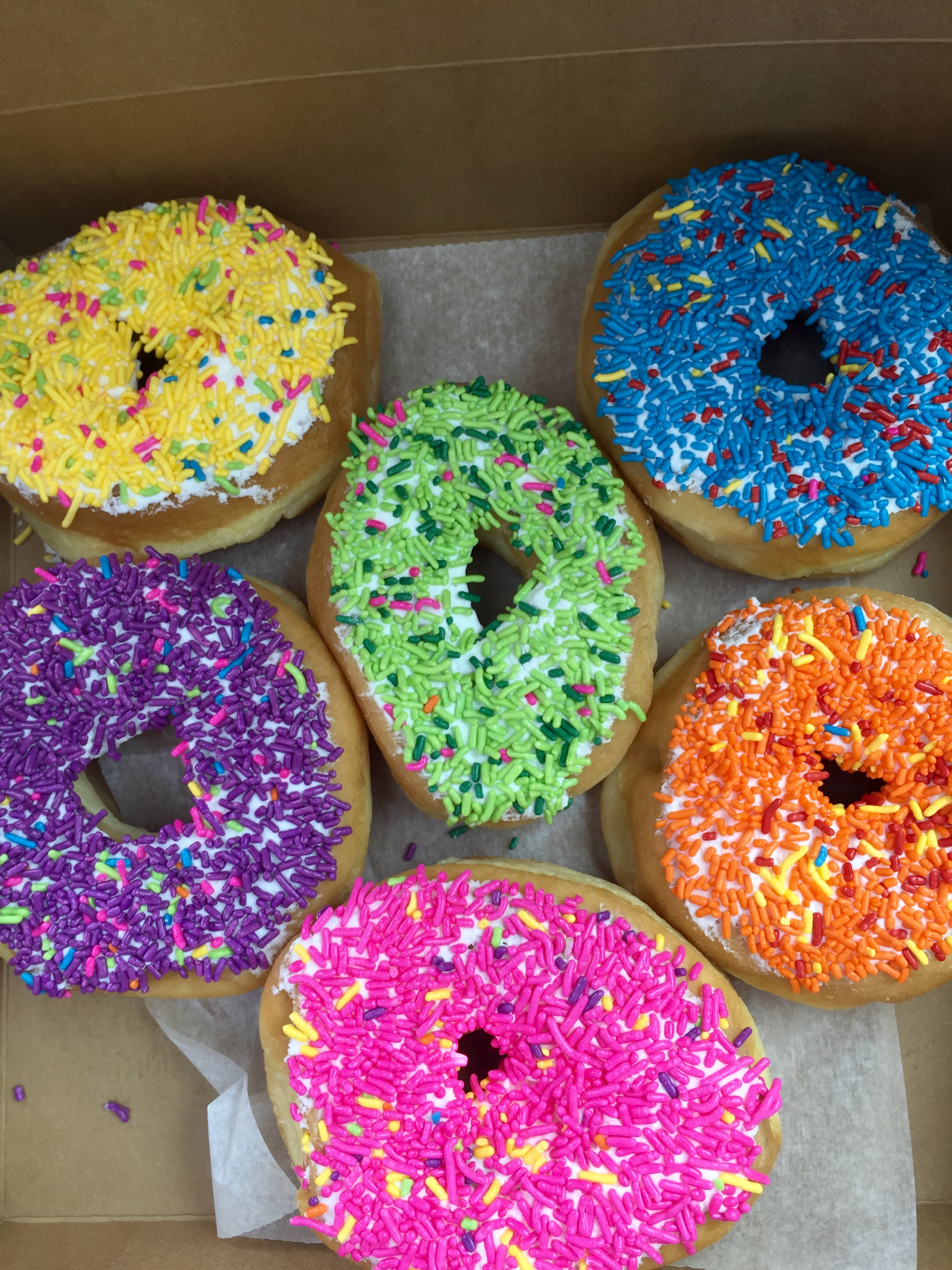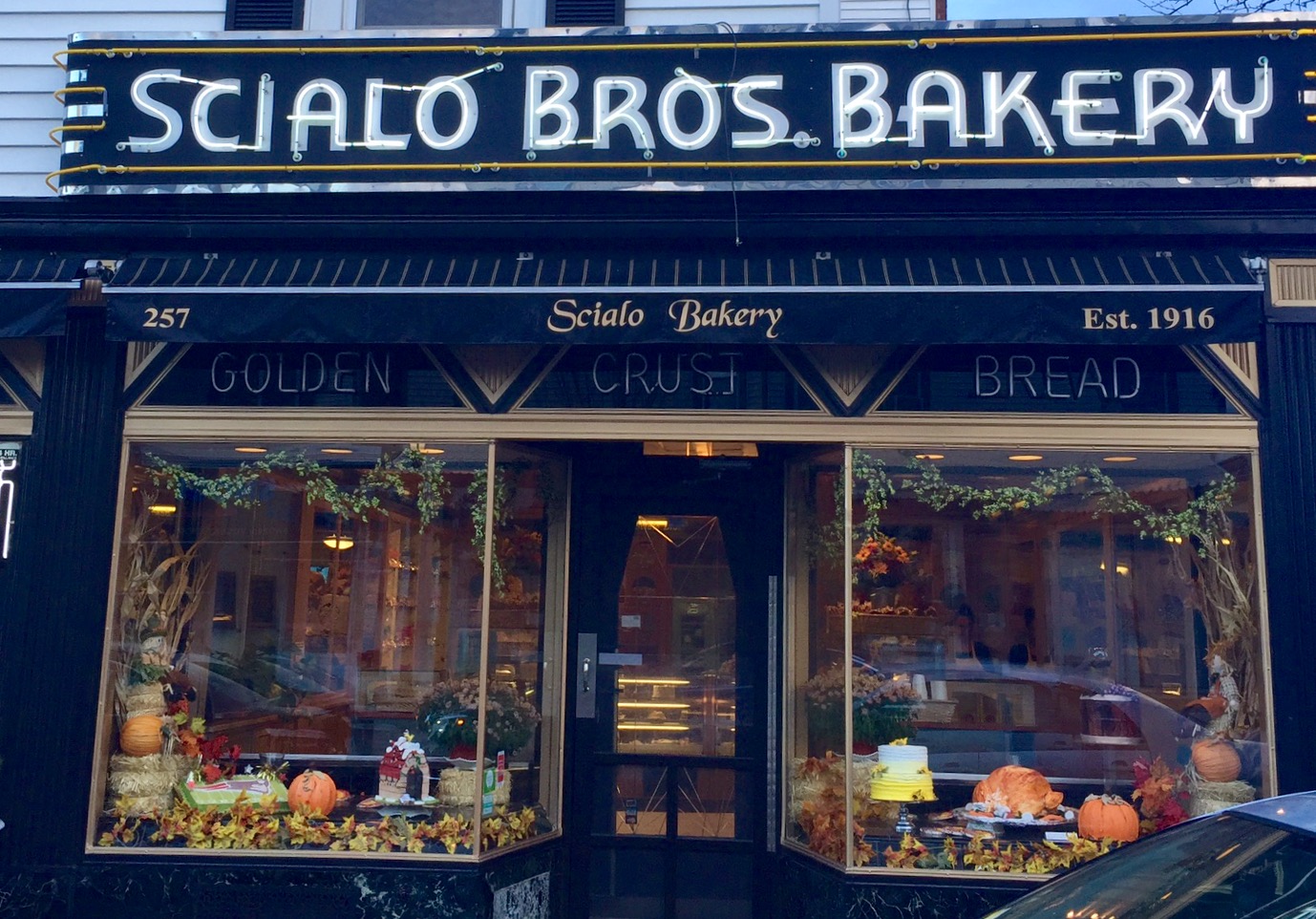 Donuts are life. Please don't tell my personal trainer I said that! It will be punishable by multiple burpees, box jumps and an endless climb on the stair monster, I mean master, stair master. We are seriously way too lucky to have Allie's Donuts in RI. Fortunately it's about a 35 minute drive for me to get there from home or work, so the feeding frenzy is limited. The only thing better than Allie's donuts are their donut cakes. If you have not tried a donut cake, it is best described as donut Nirvana, or total inner peace and joy, coated in frosting.
Favorite pastries and special occasion cakes are from Scialo Bakery on Atwells Avenue. The cassata is always in my precious, white, string tied pastry box, if you haven't tried this yet, hurry and go get your cassata on!
Clearly I have a sweet tooth but when I'm actually following my normal, fairly healthy nutrition lifestyle, I enjoy grabbing a healthy salad, chicken breast or sautéed vegetables from Luigi's in Johnston. It's quick and easy at their gourmet take out counter and won't break the calorie bank. I'm equally impressed by the courteous staff and the food.
SHOPAHOLIC
If it can be considered a form of retail therapy, I'm in! Shopping game is strong.
I love to shop old and new styles at Lola Fashion Boutique on North Main. Lots of really cool, one of a kind treasures can be found there.
Wandering around Mathewson Street and Westminster Street in Providence is frequently a delight when I have a few hours free on the weekend. The shops are quirky, cool and eclectic and it reminds me of a mix between Canal Street in New York City and the San Diego Gaslamp district. Yes, I admit it, I have purchased Hello Kitty necklaces, suede platform boots and ripped jeans several times (and all for under $20) at Parks Plaza on Mathewson. I have also scored some great sweaters and belts there. I openly admit to wearing a $10 sweater with my Louis Vuitton purse, Chanel sunglasses and Burberry scarf. Style is your own personal mix of expression and it doesn't matter what you pay for an item or where you find it if it works with your look.
BEAUTY/HAIR/MAKEUP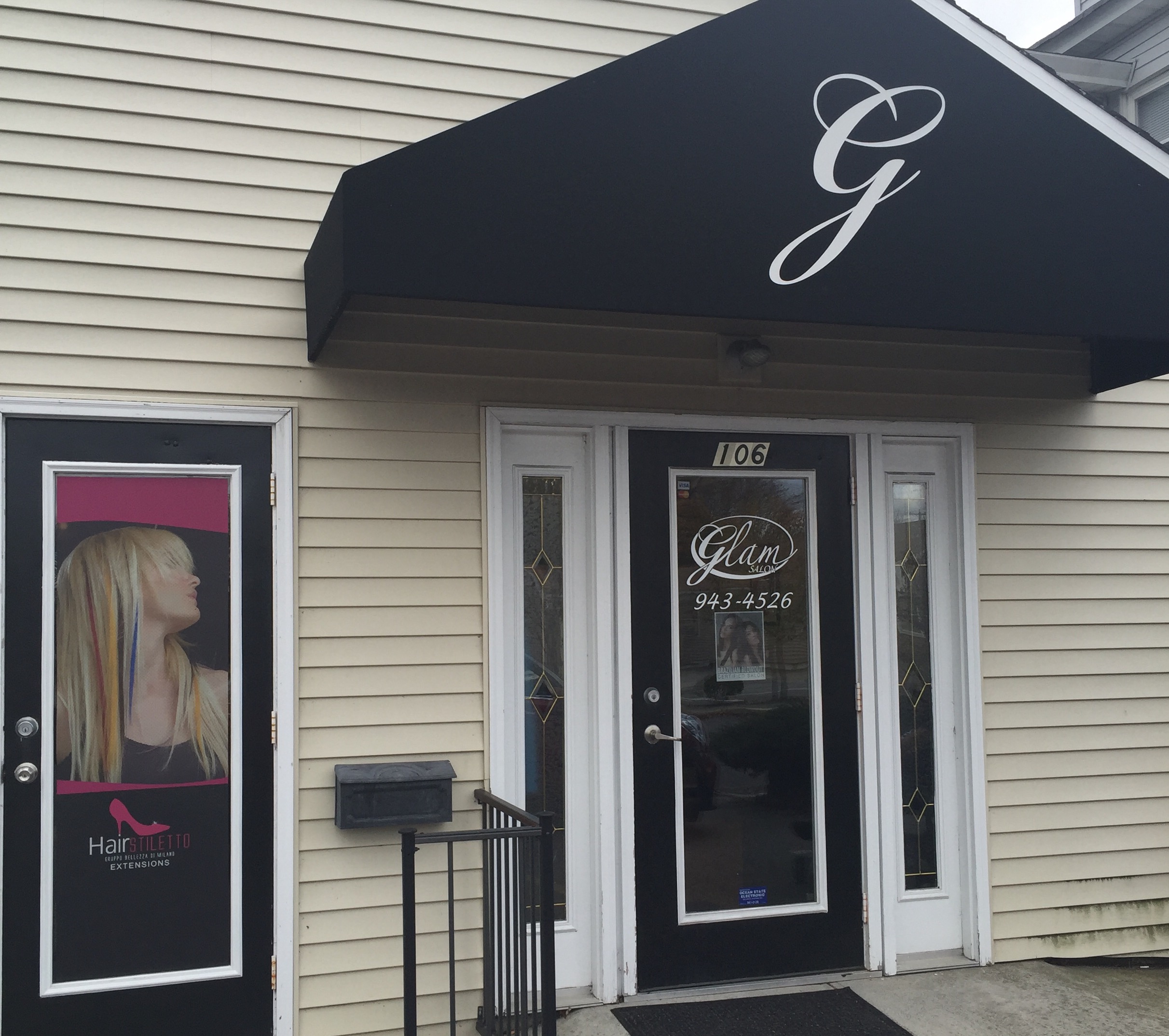 Obsessed with Charlotte Tilbury makeup. The pigment is high quality so the colors really last. Fave lip color is "Bitch Perfect" a pinky/ nude that goes with everything and can easily be darkened with a brown or gold toned gloss to go from day to evening.
I get my beauty fix with Glam Salon in Cranston. Nail services and pedicures are the absolute best at Glam and I am a regular, especially in New England winter. Dry hands or feet are not your friend. I actually get more pedicures in the winter than I do in the summer. Just because I don't wear sandals in December, holiday parties and cocktail dresses still call for strappy shoes and winter can be brutal on your usually pretty toes and heels. Glam also carries an incredible line of hair products called Brazilian Blowout which I love. I have never seen this line anywhere else in my area. Owner and founder of Glam, Michelle Bonollo, not only creates fabulous hair makeovers on her clients but can teach you how to use the Brazilian Blowout product to make your own tresses fabulous outside of the salon. Glam features lash extensions too, another personal favorite of mine for the holidays.
Great hair, nails and makeup need a bronze faux glow to go along with the look. I'm a huge fan of BOLD Sunless products. Owner and proprietor of the company, Kamela Brewer, has been the tanning expert to the stars for years, officially bronzing Miss USA and Miss Universe as well as a slew of other celebs. Her formula is unlike anything I've ever used and leaves a Caribbean vacation look every time. This product is super easy to use and does not streak. I'm a bit addicted to the sun kissed look without harmful tanning rays from the sun or a bed. Added perk: you don't have to leave the privacy of home to get your sunny fix.
FAVORITE RI SPOTS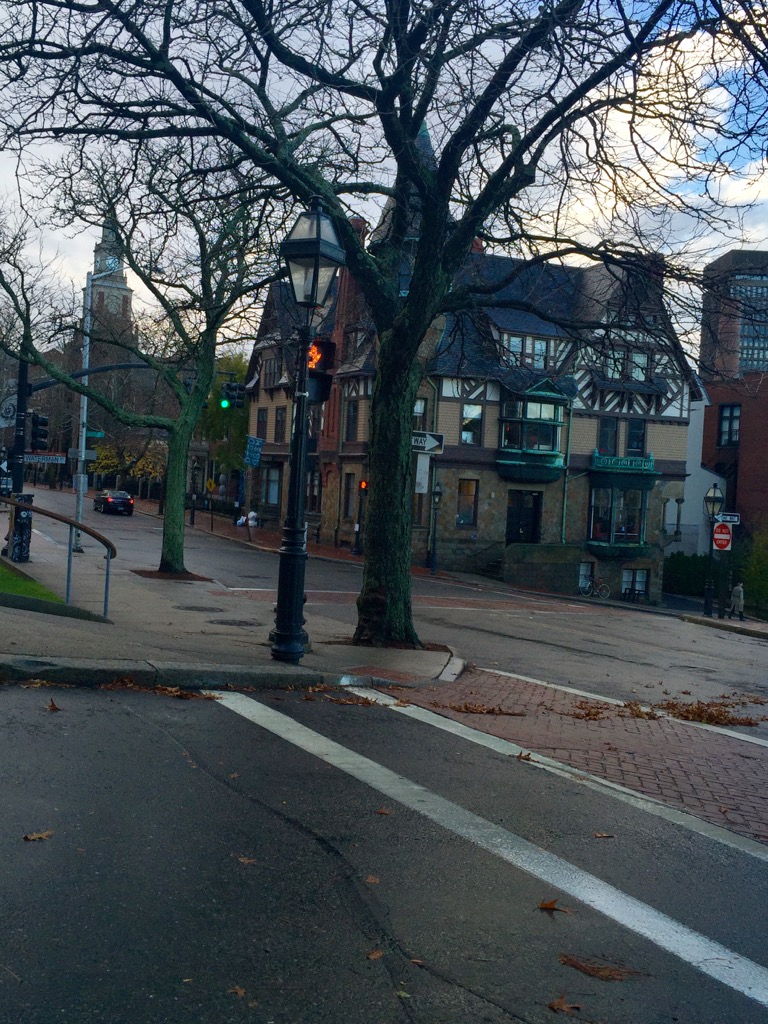 I like to summer in Watch Hill. Long walks on East Beach watching the raging surf soothe the spirit and put nature in perspective. Close by, The Ocean House can provide a unique outdoor lunch experience with one of the best views in Rhode Island. During winter months The Ocean House provides spectacular indoor dining with cuisine to match. I don't like crowds or pushy tourists, none of which are present at Watch Hill. Although many of the stores close for the winter, the area is still a wonderful place for a walk and some restful renewal. Be sure to catch the lobster roll on your plate from Olympia Tea Room during high season!
Historic Providence is another place I often find myself looking for design inspiration or thoughtful quiet enjoyment of the landscape. Walking through Hope Street, Prospect Street, and Benefit are year round activities which abound with new beauty every season amidst a backdrop of spectacular old structures. It's fun to see RISD students bouncing down College Hill with towering art projects in hand (or sometimes balanced on their heads etc). The energy is always new and light with a charming mix of modern energy and architecture framed with rich history and traditional landmarks.
CURRENT OBSESSION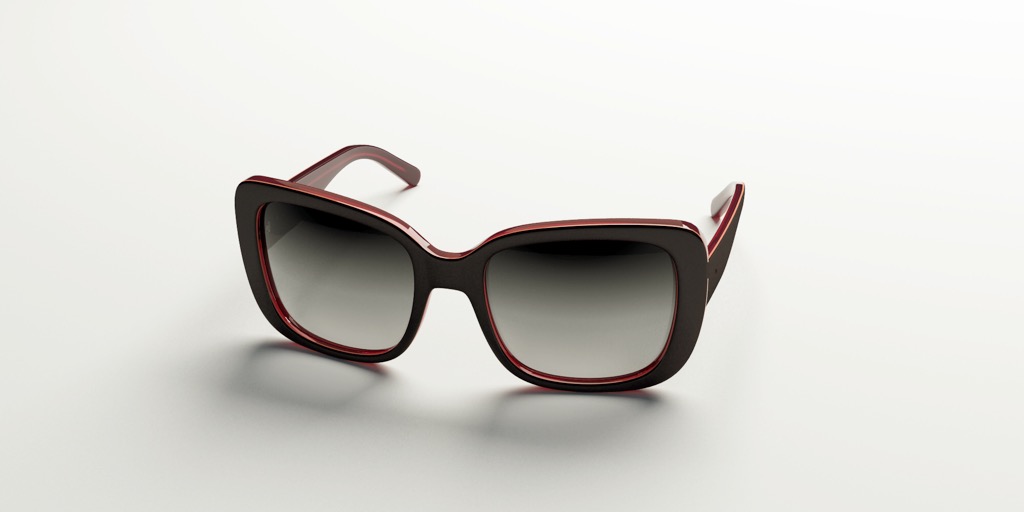 Our newest brand, blueLOVE, was launched nearly a year ago. This entire line is designed by me and lovingly manufactured with the highest quality materials. The designs all take into account specific requests or complaints my sunglass clients have had over the years. For years I had clients ask me for a "lighter weight" aviator sunglass, or a silver frame, or a cat eye that wasn't "too cat," or something that "was just a bit smaller." I made notes of these requests and rolled all of these thoughts and suggestions into my designs. There are currently 6 gorgeous styles which exist in 4 – 5 colors each. I may be biased because this line is a true love of mine, but I wear all of the styles and have a favorite color in each. They can be seen at blueLOVEforever.com
SOCIAL
Let's be social!
Twitter: @LynneDiamante @OPTXeyewear
Insta: @LynneDiamanteCEO @blueLOVE_forever
Photo Credits: All photos courtesy of Lynne Diamante