RI + Instagram: 4 Spots For Foodies and Selfies
Sometimes when I'm scrolling FB, I'll see these ads for classes and tips that promise to double or triple my followers on Instagram. You've seen them too, right? Then there are those scammers on IG who either hijack your comment thread or tag you in some random pic that turns out to be a sketchy video with how-to's for buying followers or likes. How annoying! Well, today I'm giving out some very awesome and very FREE advice on how to ramp up the attention being paid to your page. After some careful scrolling and stalking, probably when I was supposed to be doing something productive, I've found 4 local places (food related, of course...b/c in case you're unaware, food pics are MAJOR.) for you to Instagram from and in the process, get way more people eyeballing your feed.
1. Shayna's Place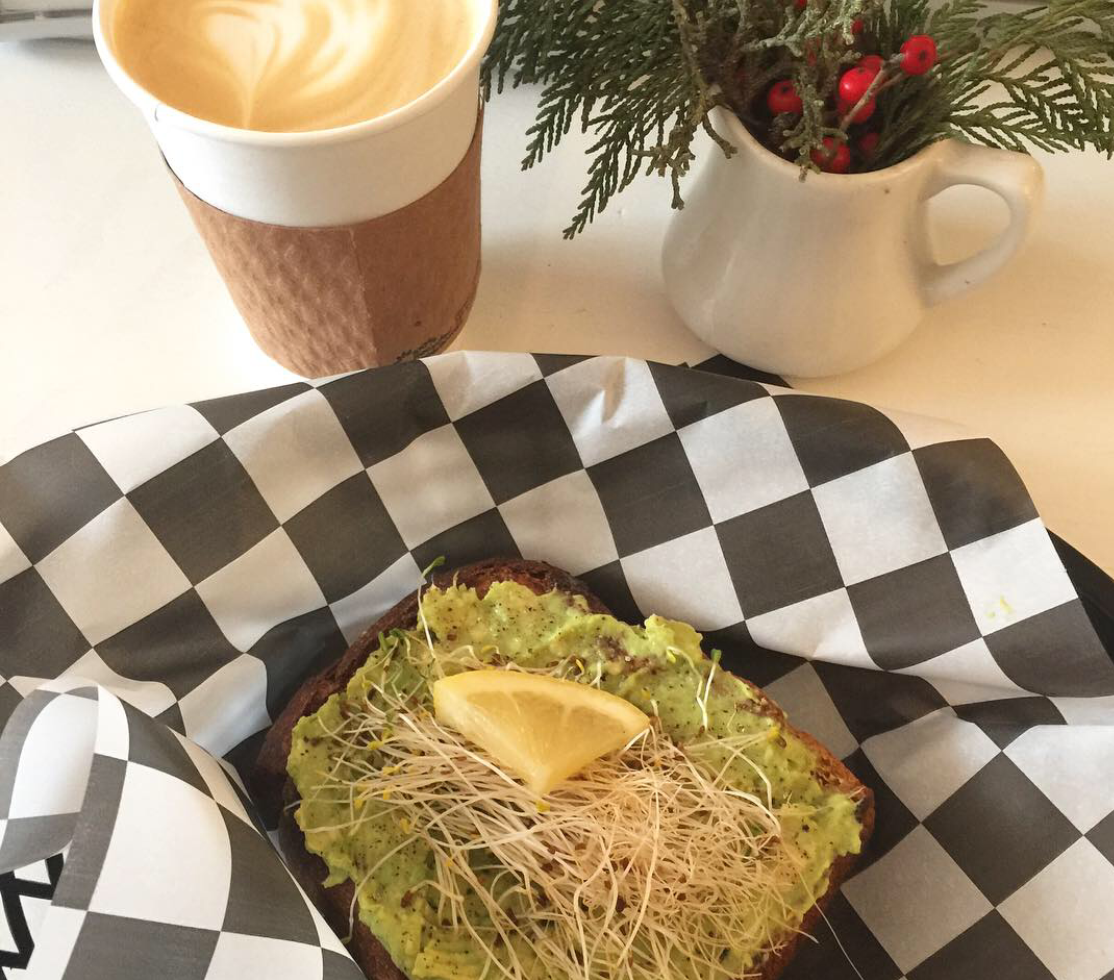 A little local bird told me that none other than Charlie Watts, of Rolling Stones fame, Martha Stewart, and Billy Joel have both been spotted in Wickford more than once over the last few years. Let me gush about Shayna's Place in The Wick for a second tho. I had a delicious avocado toast and latte there yesterday afternoon. Martha would definitely approve! (And avocado toast is still a 'thing' among foodies on IG btw.) So, it needs to be at the top of your list for both culinary and IG purposes. Food's yummy and the interior is practically made for mobile uploads. It's cozy without being too dim or fussy. Aka, lots of really good light and white woodwork. A nice mix of updated and modern, especially because their menu offers healthier options like smoothies and fresh juice without forgetting small town main street old favs for breakfast and lunch.
hastags: shaynasplace, wickford
2. Allie's Donuts
In case you were wondering, the donuts with the colorful sprinkles that no doubt you're seeing all over IG are a scorching hot seller at Allie's. They photograph well (See pics above.) and taste even better. I mean I don't wanna get overly dramatic on you, but can you really call yourself an RI'er if you've never had a donut from Allie's? Sorry/Not Sorry (There's a recent collab between Allie's and Narragansett Beer too if beer's your thing.)
hashtags: allies, alliesdonuts, alliesbigdonut
3. Sweet Indulgence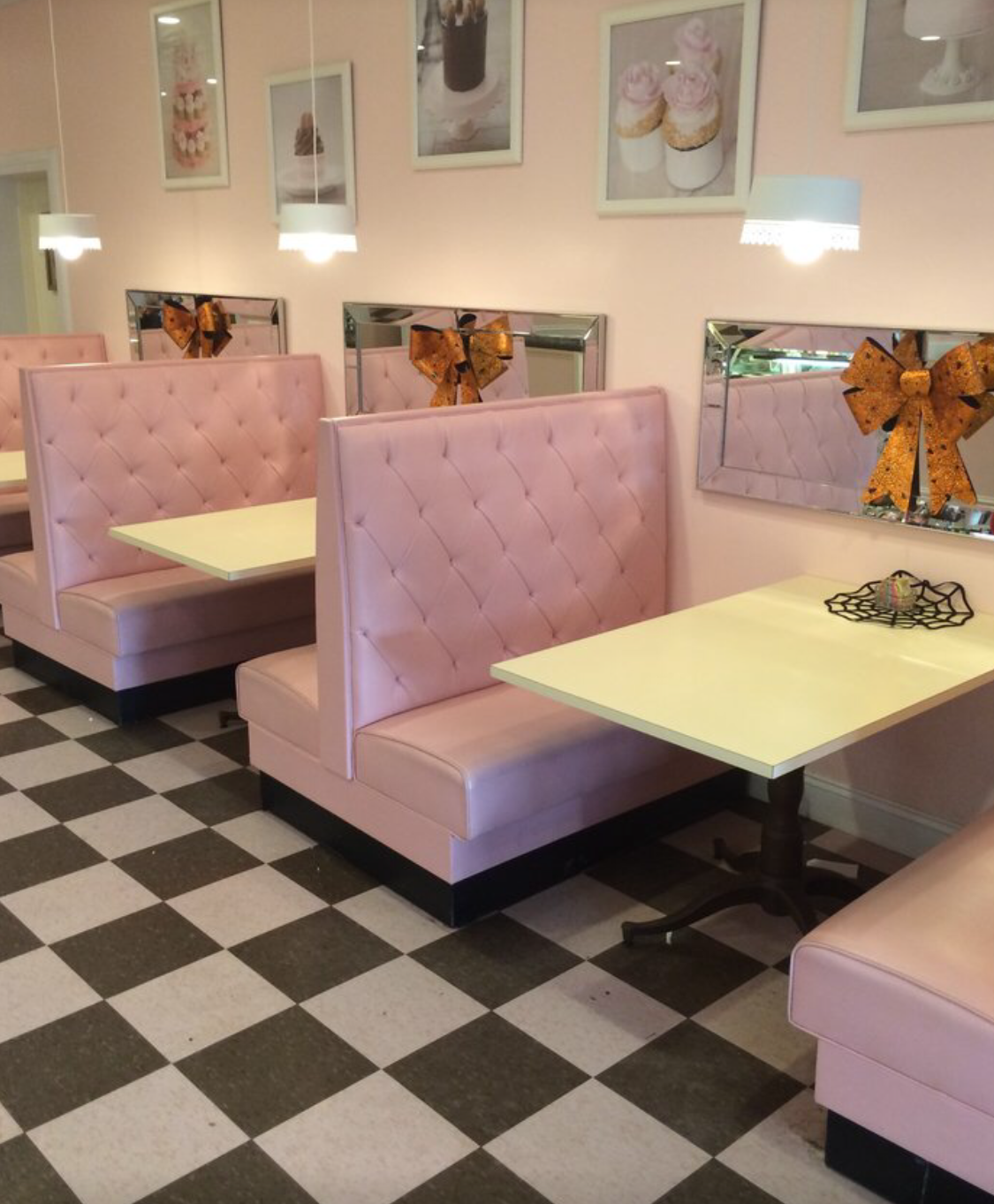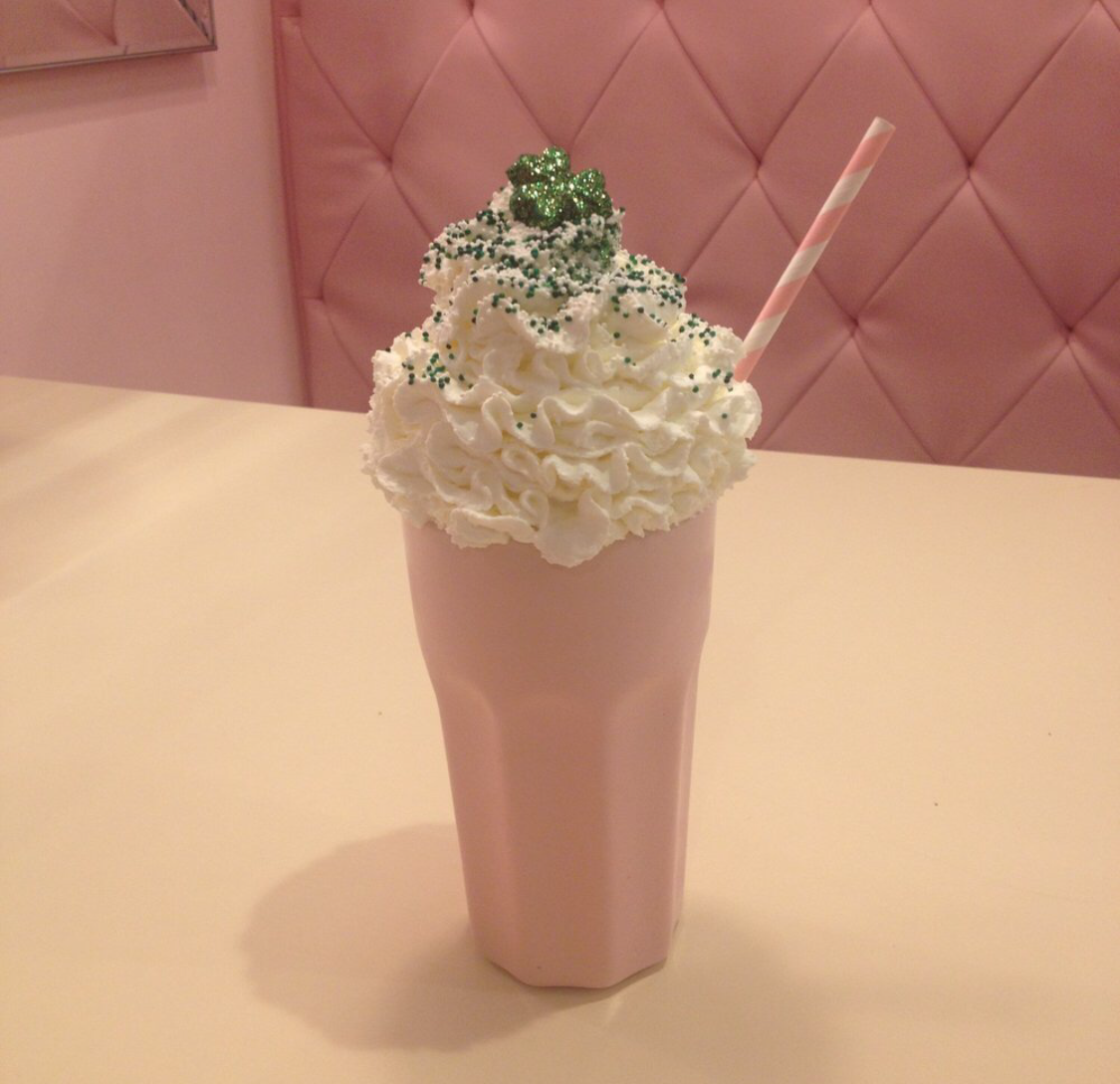 Love pink? Forget about Vicky's Secret (I skipped their fashion show on tv last night too - thanks, but no thanks.) for a minute and get yourself on over to Sweet Indulgence in Pawtuxet Village. It's everything you ever daydreamed about in a sweet shop - pretty pretty with lots of pink and plenty of delicious cookies, cakes, and treats. Just make sure to bring along a friend who eats dessert and won't mock or hassle you for taking pictures of your food or yourself. (Nothing will kill your sugar and selfie vibe faster. Trust me on this one.).
hashtags: sweetindulgence (The owner is a may-jor influencer on IG with over 13.6K followers. Find her by clicking here.)
4. Bolt Coffee Co.
Know someone who loves shopping it up, dressing up, and/or posting style blogger-ish photos of themselves online? Odds are then you've spied a picture of them at Bolt Coffee Co. at The Dean downtown PVD. Or, more specifically, in front of the white wall with the Marcel Proust quote ("For a long time, I went to bed early.") that runs along the side of the building, where conveniently you'll also find the entrance to Bolt. Grab a hot choc and a friend, preferably one with the VSCO app (the next best thing to an old school camera) on their smart phone, to take your picture there on a clear day.
hastags: thatdeanwall, boltcoffeeco, thedean
Ciao For Now,
Patty J
Photo Credits: Sweet Indulgence photos found on YELP. Photo of the side wall at Bolt/The Dean at night is courtesy of Endless Tunnels/Richmond Jeffrey. All other photos courtesy of the PattyJDotCom Instagram.