Let Them Eat Cake: Birthday Dinners, Birthday Problems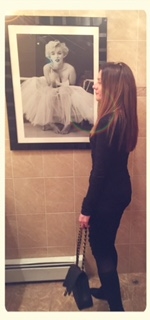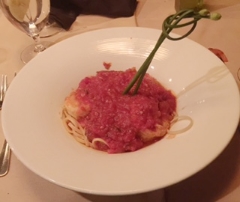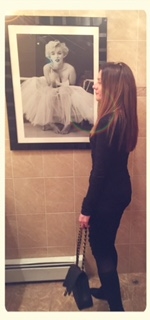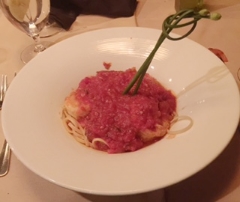 Today is my birthday...I haven't gotten any Botox (yet!), but I did have a birthday dinner the other night at Camille's on The Hill. (Stay tuned for a blog about when you mention to one of your brothers that this year, you're getting your 11's Botox'ed and he proceeds to tell everyone your plan and just how completely foolish you - and your plan - are.) Btw, last time I was at Camille's was immediately following the photo shoot with Benedicte Verley, a super talented local photographer, for the launch of this blog. (To read more about that, click here.)
Now, when it comes to birthdays (another year older, blah, blah and blah) as well as dinners with people who happen to share my same last name, I usually like to have a cocktail or two, just to take the edge off. #TrueStory But, since I was getting over that nasty head/chest cold that everyone seems to have come down with over the last few weeks, I decided not to drink. Shout out to Nicole though for making her best effort to get me drunk. Tried to tell her how alcohol does a number on your immune system, but she didn't seem to really care. Said something about how #IAmOldAndBoring now. Whatever, whatever, whatevs.
The good news? You can have a great dinner (bday or otherwise) at Camille's without drinking copious amounts of alcohol. If you so choose. I highly recommend the caprese salad, the calamari (That same brother said it was the best calamari he's ever had. Ever.), the pasta and the chocolate cake. I mean honestly, don't trust anyone who doesn't like chocolate cake. It's one of my litmus tests for people.
PattyJ
PS - Next time, I'm totally drinking.
PPS - I may be old-ish, but at least I still have a kickass head of hair (Lots of people think it's extensions. It's not. It's real and it's spectacular.) and a black quilted Chanel 2.55.