My RI Life: Meet Tracey Keough Park Of Trace Alchemy Skincare
I am the owner of Pulse Fitness Studio in Cranston and Creator/Maker of Trace Alchemy, handcrafted skincare. I live in Cranston with my husband Will and our two Chihuahuas, Daisy and Bean.
Restaurants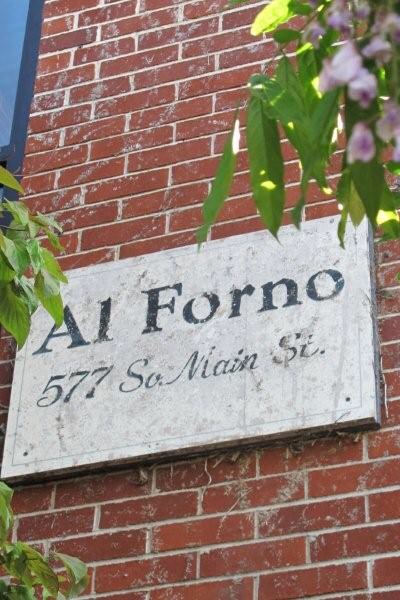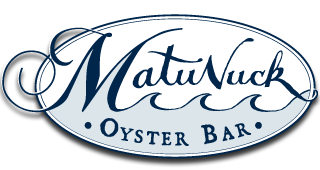 When we eat out, there are perennial favorites (ours and everyone else's) such as Al Forno, Matunuck Oyster Bar, Antonio's and Julian's. So I'd like to bring your attention to two lesser known places that we often visit and always love. They are both small and family run. Both are plain Janes in the decor department, often crowded, rich with the sound of cheeky banter from all directions, and run by folks who are genuine, kind, and funny. Most importantly, the food is outstanding. For lunch during the week, we love Gesualdi's (643 Hartford Ave, Providence). The daily chalkboard specials are always changing, but you can never go wrong. I'm partial to the platters of greens and beans in rich chicken stock and the beautiful (and huge) salads.
For dinner, please try Posillipo Restaurant (103 Waterman Ave, North Providence). Every dish from the small but varied menu is cooked to order with care. I love the grilled slices of pork tenderloin served over spinach and my husband loves the Veal Parm, but don't miss out on the platter of linguine chock full of clams, shrimp, and scallops and topped with a lobster tail. If you are offered some homemade Limoncello at the end of your meal, by all means accept it. It's some of the best I've had. They have an abundance of very regular customers, so if you are a first timer, they will know. When they ask how you know about them, mention my name (really).

Style
In the past few years, I have made an effort towards changing my closet from a consumerist one to a more conscious one. My progress has come in fits and starts as I do not love online shopping and ethical shopping choices are hard to find locally. A couple of years ago, Everlane became my go-to source for sweaters, basic tees, and blouses. Their classic, elegant Modern Loafer is my current shoe obsession. I'm planning my first sweater order from Slumlove Sweater Company this week. All the items are handmade in Kenya, the knitters are paid fair wages, and a portion of the profits provide high school scholarships for Kenyan children...I love Madewell's high riser skinny jeans. I have a few pairs but the Lunar (black) wash is my favorite and I wear them often...too often...Locally, I find my most interesting pieces at F. Bianco in Wayland Square. Owner Florence Voccola always stocks a well curated selection of minimalist pieces with interesting details. I always head there first when I'm looking for something unique.

BEAUTY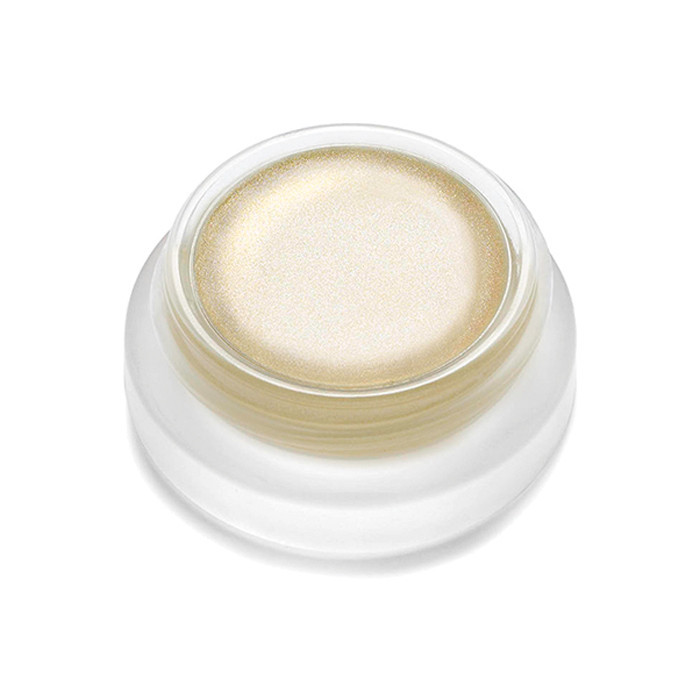 I'm a long time lover of beauty products and have written about some of my favorites on this site previously. I'll mention again two of my favorite products from RMS Beauty: the Living Luminizer and the "Un" Cover Up. I am also in love with the Ambient Lighting Powders from Hourglass Cosmetics. This range of powders that diffuses and softens the way light reflects on the skin are game changers that totally live up to the hype. The Hourglass Film Noir Full Spectrum Mascara is also worth the investment.

SKINCARE
I'm so excited to reach the part of this post where I can introduce you to Trace Alchemy, my new line of handcrafted skincare. I've always loved and sought out unusual skincare brands and formulations. More than 15 years ago, I started purchasing blended oils as part of my own skincare routine. Soon after, I began to blend my own formulations for personal use, continuing to elevate my formulas using many different organic botanical oils, clays, spices and herbs. Eventually it became almost a daily occurrence that someone would comment on how good my skin looks. When complete strangers begin to stop you in the market, at the dentist or while shopping at a local beauty retailer to ask what you use on your skin, you realize you've created something special and you want to share it with others.
Two years ago I decided it was time to focus on creating Trace Alchemy, handcrafted skincare, for both women and men, with the power to transform the ordinary into the extraordinary. I refined my formulations to maximize the efficacy of each ingredient and to source the most potent organic and fairly traded botanicals, clays, salts, and spices. Every ingredient provides a direct benefit to the skin and there are no fillers, preservatives or artificial fragrances. Last year I began working with designer Nikki Juen, of HappyMatter.com, on packaging and branding materials that reflect my vision for something uncomplicated yet elegant.
Trace Alchemy is three products: CLEANSE, TREAT, and RENEW. I developed them to be the 'basic elements' of any skincare regimen. Together they're a luxurious, nurturing range that cleanses, exfoliates, and hydrates. They also incorporate perfectly into any existing skincare product rotation, enhancing and complementing the effectiveness of products from other skincare lines.
CLEANSE is a cleansing oil that removes makeup and sunscreen, clears pores, calms and softens skin without stripping the natural moisture barrier. CLEANSE contains ten different botanicals oils including Grapeseed, Jojoba, Apricot Seed, Rosehip Seed, and Geranium.
TREAT is a powdered exfoliant that when mixed with water, gently removes dead surface cells, improves skin texture, and boosts radiance. It can also be left to dry as a mask for an extra treat. TREAT is a blend of twelve potent dry ingredients including Rhassoul Clay, Red Alaea Sea Salt, pharmaceutical grade Vit C, Turmeric Root, Raw Cocoa, Clove, and Lavender.
RENEW is a superstar formulation of 12 botanical oils formulated to hydrate skin, encourage cell renewal, minimize fine lines, improve radiance, fade scars and sun damage, calm inflammation, balance sebum production, and improve elasticity. RENEW is a pure and effective blend that includes Avocado Seed, Jojoba, Evening Primrose, Sea Buckthorn, Neroli, Blue Chamomile, and Frankincense.
Each micro batch is made by my own hands (blended, bottled, labeled) to transform the bounty of ingredients into luxurious, effective skincare. My hope is that my clients will embrace the opportunity to transform the (often) underappreciated routine of maintaining healthy skin into a meditative ritual. A few moments spent immersed in a simple act of self care to pamper the skin and rest the mind. A chance to transform the ordinary into the extraordinary, every day.
To order, or if you have questions, please contact me at tracealchemy@gmail.com or on Trace Alchemy Facebook Page. And, for the most up to date info and images, follow Trace Alchemy on Instagram @trace_alchemy (That's where you'll find me most often.).
Photo Credits: Trace Alchemy and related photos provided by Tracey Keogh Park. Julian's photos by Ashley Farney. Alforno and Matunuck Oyster Bar sign photos courtesy of their respective web sites. AF wine glass photo courtesy of the PattyJDotCom Instagram. RMS and Hourglass photos courtesy of Sephora.com.