RI Restaurant Stories: Caprichos Antioquenos Bakery
Yeah, there's Garden Grille and Hope Artiste Village, but I found yet another reason to go to Pawtucket. Especially if you live for bread. And delicious food. But especially bread. I mean, Oprah isn't the only one who can't live without bread. Not ashamed to say that I can't either, which is why recently, after someone tipped me off about some outrageously good cheesy rolls, aka, pan de bono, aka, the Colombian bagel, at this bakery in Pawtucket, I knew I had to go. And soon.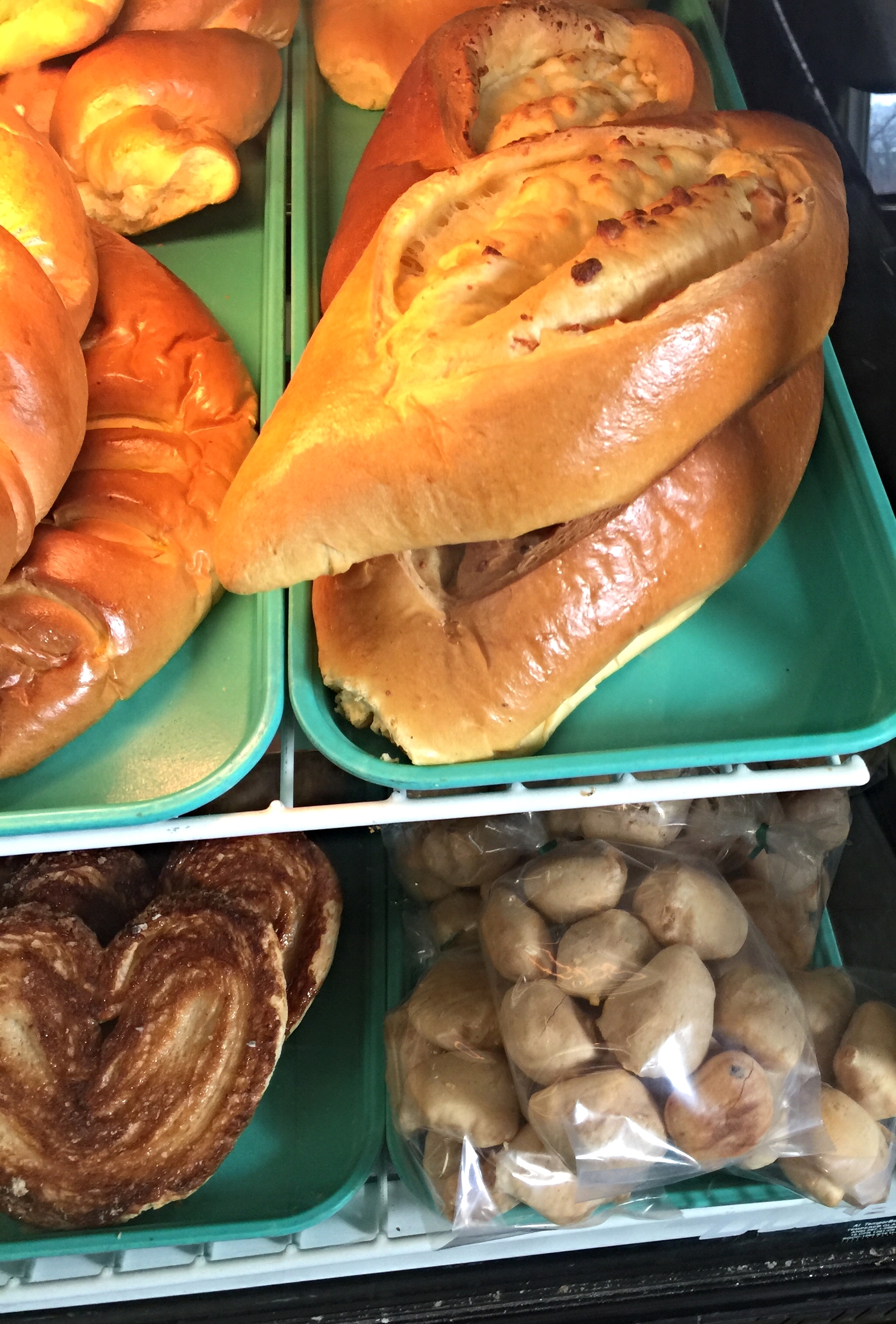 So, if you're ever in the neighborhood of 173 Lonsdale, or even if you're not, you might want to check out Caprichos Antioquenos, a 2nd generation, family run Colombian bakery and restaurant. Those cheesy rolls I mentioned earlier? They're foodgasmic and only a $1 each. And I probably would've taken more pics for this post if I hadn't been so busy pigging out on them. Other things people gush about include: their cafe con leche (coffee with milk), bunelos (round, fried bread), empanadas, sausages (definitely a popular lunch item from what I saw) and cheeses, and of course, the flan.
While we were there the other day, around 1-1:30, it was hopping. Lots of people eating in and taking out. The three ladies behind the counter were quick, friendly, and efficient and the line did move. Unfortunately, I don't speak Spanish (For the record, I am still kicking myself for NOT taking Spanish in high school. I also still have flashbacks of one notoriously hard nose, task master teacher who made my senior year hell town on planet Earth.), but thankfully, one of the women at the counter did and she hooked me up with my new #obsession, that pan de bono. Found out later that you're really supposed to enjoy them along with a hot chocolate, for dipping or as a chaser. Next time I go, I'll be sure to do that. You don't have to twist my arm!
Similar to the situation at nearby Hope Artiste Village though (Can I just say right now how much I love that there's a ginormous parking lot at the Garden Grille?), the parking at Caprichos is somewhat challenging, but honestly, I think their food is so worth the extra effort. Now, in the interest of full disclosure, the day I went, I was riding with someone who's a solid driver, and park'er. So, if you're like me and hate parallel parking in the city, maybe bring along that friend who enjoys showing off their parking skills and (equally as important) is also a fan of great food and RI hidden gems.
Ciao for Now,
Patty J
Photo Credits: All photos courtesy of the PattyJDotCom Instagram