This New Beer Has People Waiting On Line In Providence
On a frigid day in the middle of March, a day when the air hurts your face, a line of beer lovers stretched for an entire block on Providence's West Side. They are waiting for a chance to take home Long Live Beerworks' latest IPA, Cereal Milk.
The Cereal Milk IPA is a 6.5 ABV New England-style IPA with a touch of oats, passion fruit, and lactose. Based on its wildly popular namesake donut made by PVDonuts this beer is now available in cans and will soon be flowing from the tap. It all started one night over beers, a collaboration grown out of two local entrepreneurs loving each other's product.
LLB's menu is obviously in flux due to limited supply so check their website and social media accounts for the most up to date information about what's available! The brewery is open Wednesday through Saturday. PVDonuts sells hand-crafted donuts Wednesday through Sunday, 8am until they sell out!
Thanks for reading!
+ Colin Carlton
About Him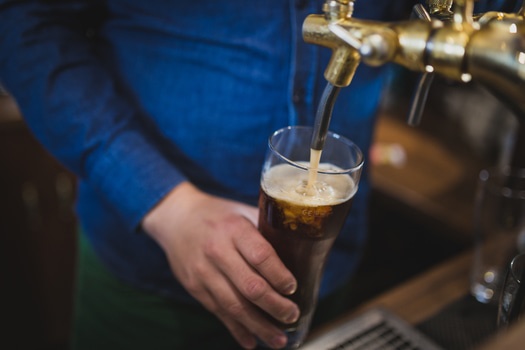 Colin is a local author and freelance writer.
For more from him, please check out:
@colincarlton on Twitter + Instagram
@colincarltonofficial on Facebook
Photo Credits: Photos of Cereal Milk IPA launch all courtesy of Colin Carlton