Coffee Time: 3 Cool Cafes For Next Time You're In The City
Coffee, coffee everywhere! So many places for a cuppa joe in NYC, maybe that's one reason why 'they' call it the city that never sleeps? Nicknames and sleep disturbances aside (For the record, I can drink an espresso at 9 or 10pm and fall into a sound sleep an hour or two later.), yesterday we were in Soho for a blog conference (You can spot the natives because they're the ones suited up in sneakers, raincoats, and umbrellas. Only out-of-towners are trying to channel street style stars, especially on rainy, gray days.) and had the opportunity to scope out a few of the kewl-est ones, cafes you'll def want to frequent on your excursion there. So, here are those places where you can drink the other Vitamin C like a local:
Birch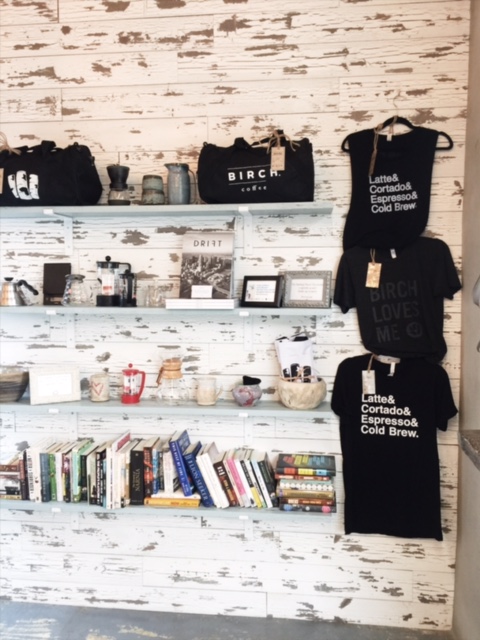 Not to be confused with the award winning Downtown PVD (RI) restaurant, Birch Coffee has recently opened an outpost in Soho and we popped over yesterday for a bit. Our drinks - an iced and a hot chocolate - were smooth and delicious and we even had a muffin (It's ok, really, you'll walk off any carbs in the course of an afternoon.), but be warned, there's absolutely no WiFi. In fact, they actually encourage you to sit and talk to someone else while you're there, instead of gazing into your phone and scrolling on repeat. (The NEXT big trend in coffeehouses? Stay tuned.) Also, the neat rustic aesthetic, perfect for pics, reminded me a lot of another gem back home - The Shop in Fox Point.
Happy Bones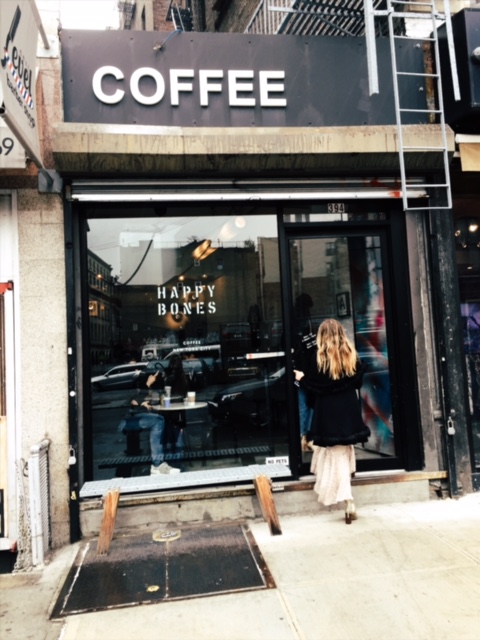 A popular haunt in the area that the locals swear by is a small spot that you might miss called Happy Bones. The interior is minimal (Think white brick and subtle lighting.), but there is this cozy undercurrent running thru. You can buy one of their t-shirts (Newsflash: Everything 80's is back again in a ginormous way, including t-shirts with names or slogans worn under blazers.) or park yourself and indulge in hot or cold drinks until you are sufficiently buzzed in this coffee bar. Our drinks were made quickly and we probably could have hung out for at least another half hour to an hour, but it was on to the next location...
Cha Cha Matcha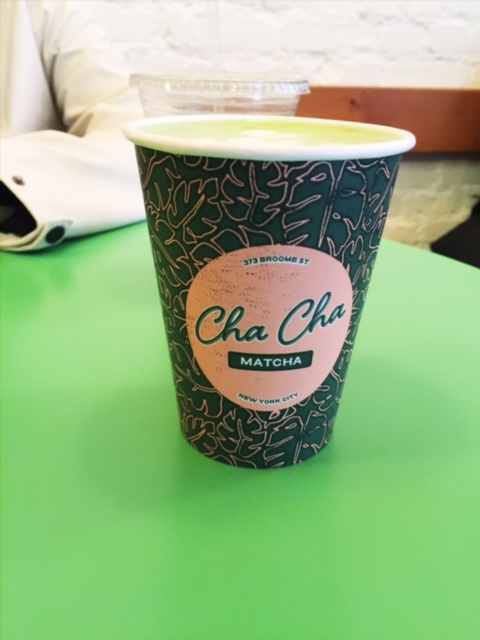 Cha Cha Matcha (Uh, that name!) was hopping when we showed up to sample the menu. At this point, we were getting pretty coffee'd out, so we decided to try their matcha latta (Matcha is supposed to make you feel so darn good that you'll put every damn health guru to shame with your vitality. You can get a java jolt here as well tho.) instead. Our service was fast and no fuss and we were lucky enough to score a table for two during an obvious late afternoon rush. While we were waiting, and congratualating ourselves on our good fortune, we had a chance to admire the kitschy pink and green decor (Think retro 60's inspired, check out their Insta for more of their aesthetic) and take some snaps.
Team Patty J
Photo Credits: All photos courtesy of PattyJ.com