My RI Life: Curator & Director of PVD's Lore Collection, Jayna Aronovitch
Jayna Aronovitch: Artist, Photographer, and Director & Curator of Artisan Goods at Lore, located in the historic Arcade in Providence RI.
My Favorite Spots

For Dinner: I love The Red Fez. A dim and "nookey" spot in Downcity that has the best pub food in town. I'm a meat & potatoes kinda gal and the Fez delivers with a unique spin. Order a big bowl of spicy poutine and you won't be disappointed. Not to mention they have different taco specials DAILY. The price is right and the flavors are rich.
For Drinks: Lonely Street just recently opened next to Justine's in Olneyville. They're a beer and a shot kinda joint with an oldies vibe complete with a photo-booth and a jukebox. Not to mention if you end up there at the wee hours of the morning, you'll most likely be hungry for a hot bowl of rice & beans that's ALWAYS on the slow cooker. Just like Justine's, it's totally on the down low with no signage or advertising. Good luck finding it :)
What I Do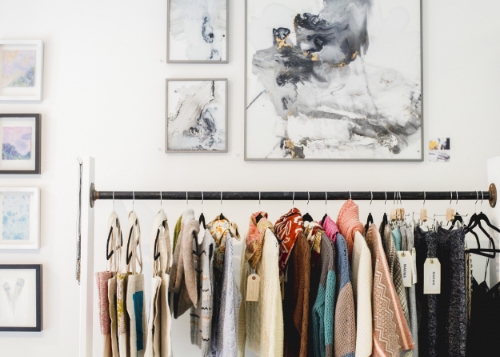 So for the last year or so I've been a co-founder and director of Lore, a small "Art-full" Boutique packed with hand crafted goodies and original artworks and designs from emerging Artists & Designers. Some are locally based, all are extremely talented and make amazing one of a kind pieces. Our vibe is modern, funky, and timeless. Sometimes we have Art Shows, and other times we have trunk shows! We promote all our Artists and Designers through social media and our Website. Check out our site, fb, instagram, or see it for yourself in the Historic Arcade, in Downcity Providence. We're open M-Sat. 10:30-6:30.
Since it's that time of year when you're thinking about what you'll be gifting all those special folks in your life, I figured I'd highlight some of the most popular artists in our Collection:

1. Above Below Jewelry is a RI-based jewelry designer, working with natural stones. All sourced in the United States. Her work is amazing and affordable! The pieces are all one of a kind and range from large statement pendants to smaller, more subdued and delicate slabs pronged in shiny, hand-finished brass. At Lore, you can find necklaces, earrings, and even cufflinks from AboveBelow Jewelry.
2. Anchal Project provides alternative careers in textiles to marginalized and exploited women living in India. They are a fair trade non-profit that is making a difference in women's lives through better employment opportunities stitch by stitch. At Lore, you can find kantha stitched, vintage-cotton sari quilts, scarves, and accessories from Anchal. They're soft, cozy, and beautiful.
3. Poncho Press, aka Illustrator Liz Kelley, makes adorable lifestyle illustrations that we can all relate to. Poncho Press is Providence based, and the works we carry have a "fashion-illustration" kind of feel with a jab at life's little hurdles: like forgetting to brush your teeth or not getting your caffeine fix. Oh and not to mention plenty of cats! All works are prints of original paintings, framed and ready to hang in your favorite room to remind you not to take things too seriously. :)
That's just a few - the rest you'll have to see for yourself!
So this Holiday Season, shop small, shop local, and shop handmade at Lore: lorecollection.com. Also follow us on FB : Lore Collection , Instagram/twitter: Studio_lore , and tumblr : studio-lore

 
Photo Credits: All photos courtesy of Jayna Aronovitch