2 Sweet Spots In RI For Foodies & Selfies
When I was in NYC a few weeks ago, I was determined to get into Jack's Wife Freda, an eatery that absolutely every blogger (food and otherwise) and Instagram celeb has posted from. Repeatedly. It's tailor made for taking pics with a smart phone. Good lighting (bright), not mood lighting. Colorful cups & saucers. Those sugar packets with the cute little sayings on them. True Confession: I may have pocketed a few and I don't even put sugar in my coffee. Ever...Everything's so darn photogenic.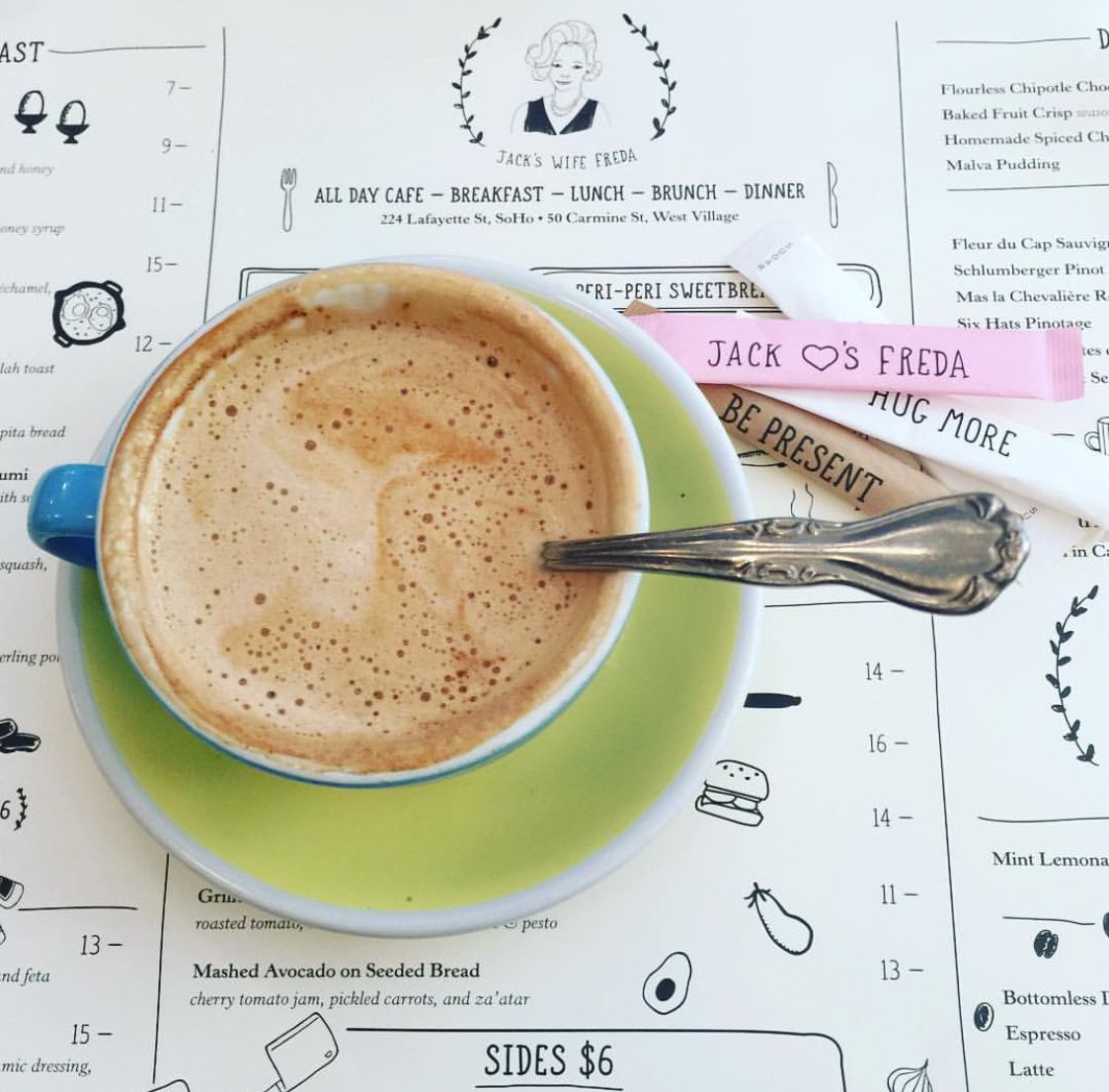 Don't despair if you can't get to Jack's tho because there are plenty of adorable spots for Instagram'ing and noshing in the OS. They might NOT have customized sugar packets, but they are worth a visit. Or three. Here are two cozy + cute ones (for sweets) to bookmark:
Sweet Cakes Bakery & Cafe
Their treats lend themselves to cool pics and a cheat day in your food journal. NomNomNom. I tried the chocolate chip cookies. Ginormous and NOT all burnt on the bottom, a pet peeve of mine that I see way too often in my travels. They also had 'the magic number' of chips. You know what I'm taking about: Not enough chips and your cookie is disappointingly bland. Too many and it's a sloppy mess, with chocolate everywhere. (A pass-the-napkins EPIC fail.) If you haven't been, it's so worth a spin to South County. They also offer organic coffee, breakfast & lunch foods, cupcakes, and made-to-order custom cakes. The ladies behind the counter were beyond nice too.
Special Feature: Patio
Silver Spoon Bakery
Cupcakes never really go out of style. They're a classic, the sweet equivalent of a Chanel Speedy bag, a pair of Red Tab Levis or just about anything animal print. Full Disclosure: I've sampled some of Silver Spoon's most popular flavors, including the cookie dough, and they are in fact as yummy IRL as they look online. NO cupcake remorse whatsoever! The space is also adorable and there's vino. Making it the perfect place to hang out on a Friday or Saturday night for that complaint fest, and a few group selfies, with your besties. (Silver Spoon also does the custom, including wedding, cake thing. #yum)
Special Feature: Eiffel Tower motif, Fireplace
Ciao For Now,
Patty J
Photo Credits: Interior pics of Silver Spoon courtesy of Ashley Farney. Additional Silver Spoon photos from their Instagram. Sweet Cakes photos courtesy of PattyJ.com.