Burgers, Breakfast Or Brunching It At Elmwood Diner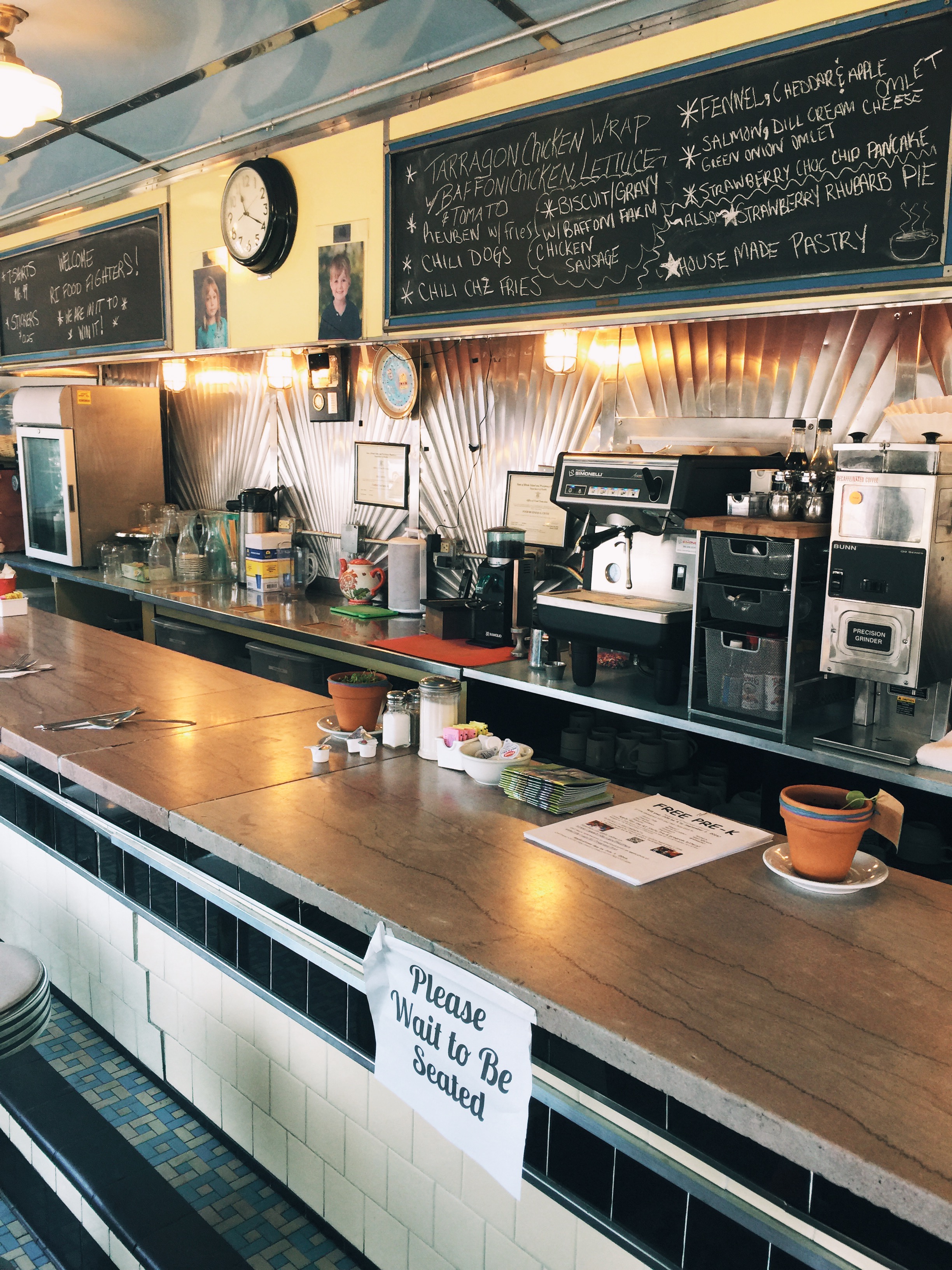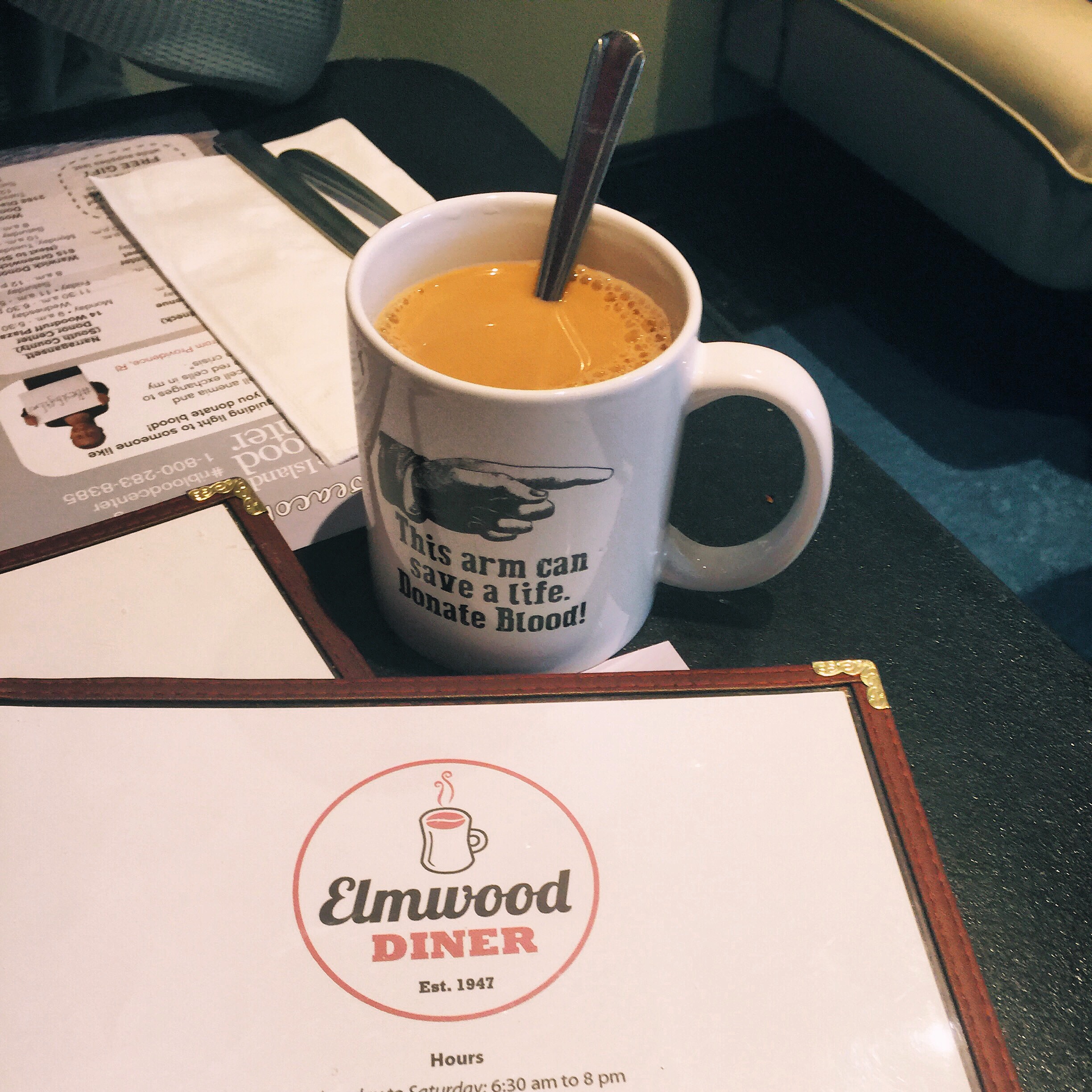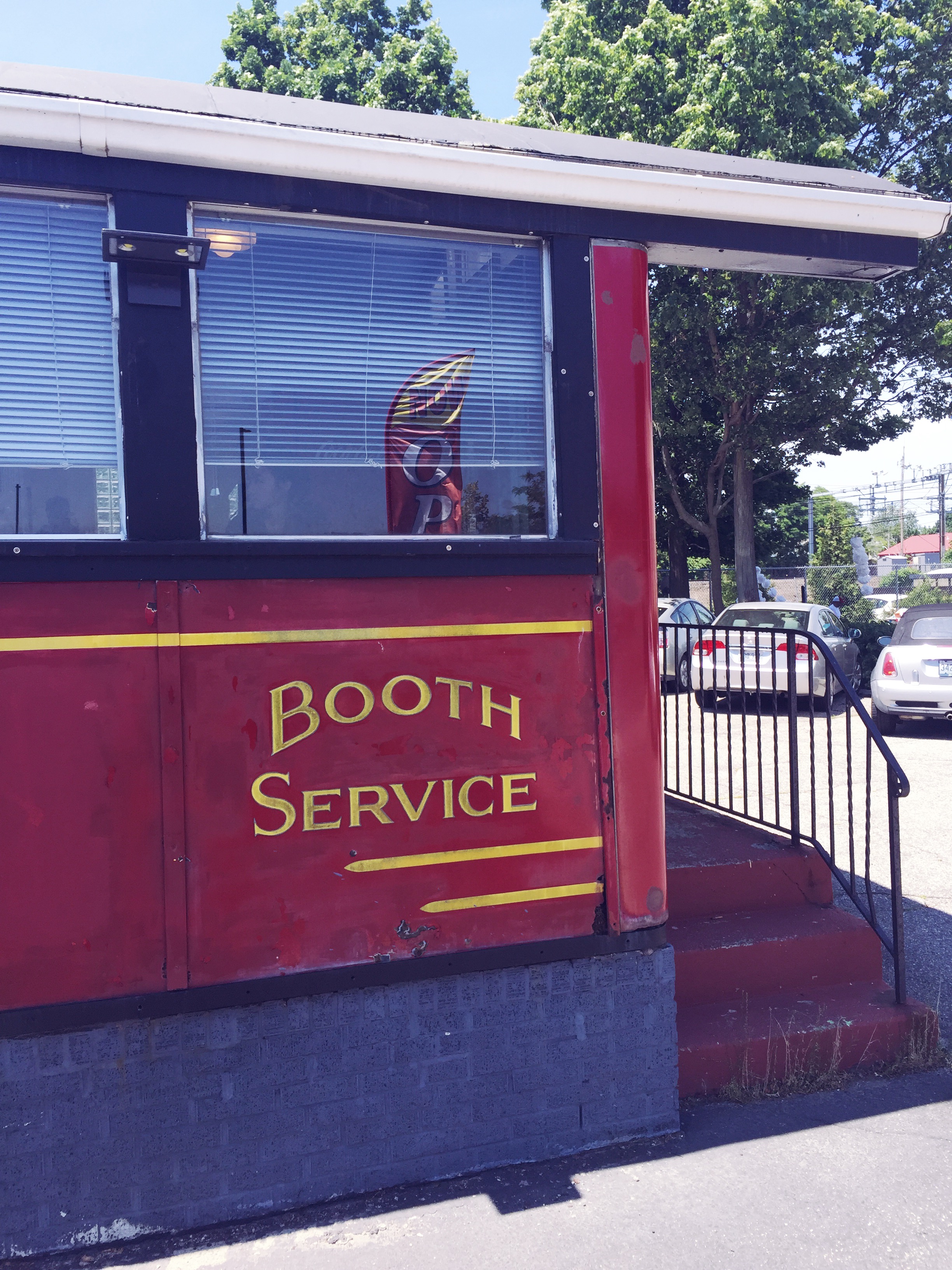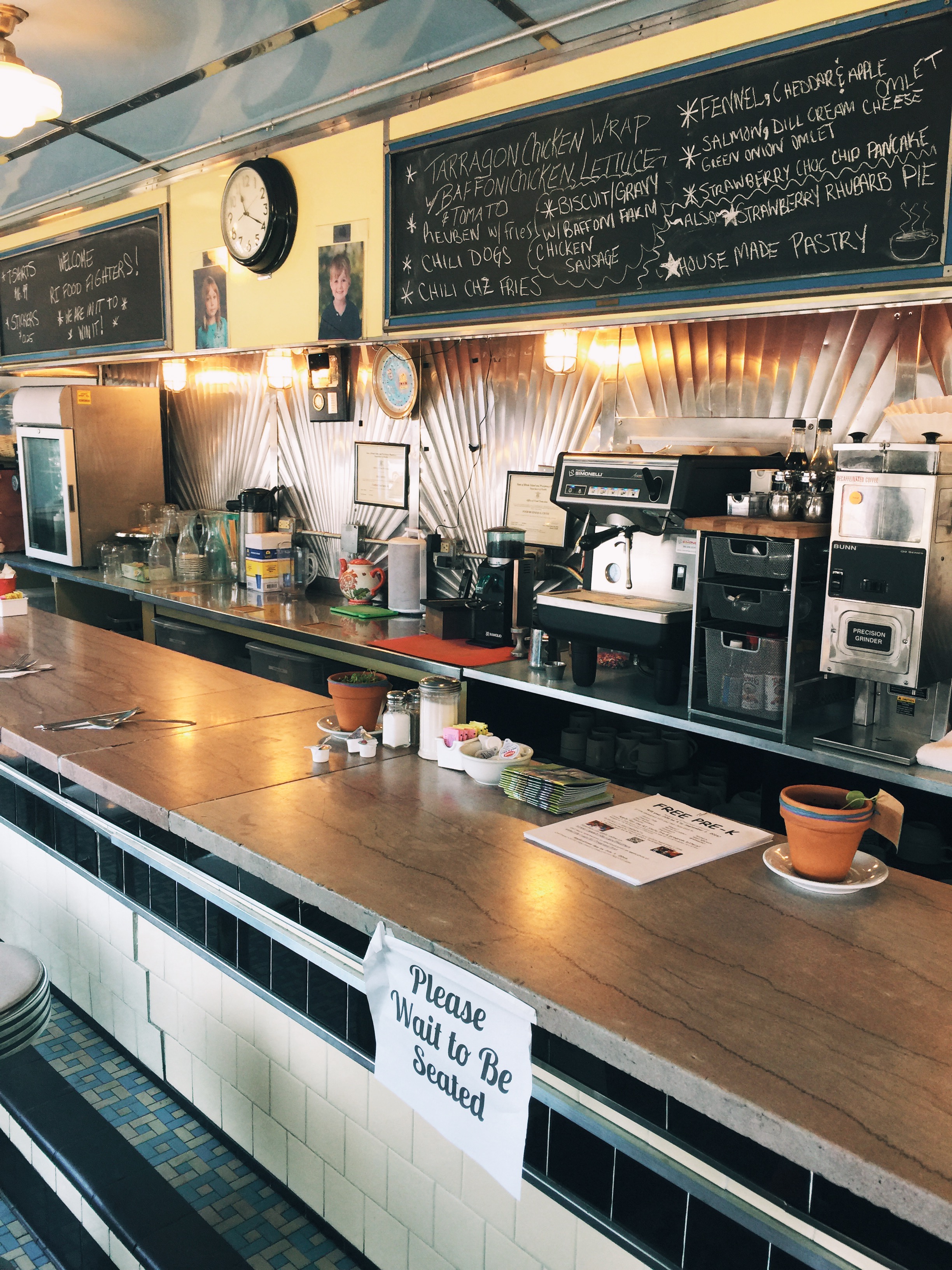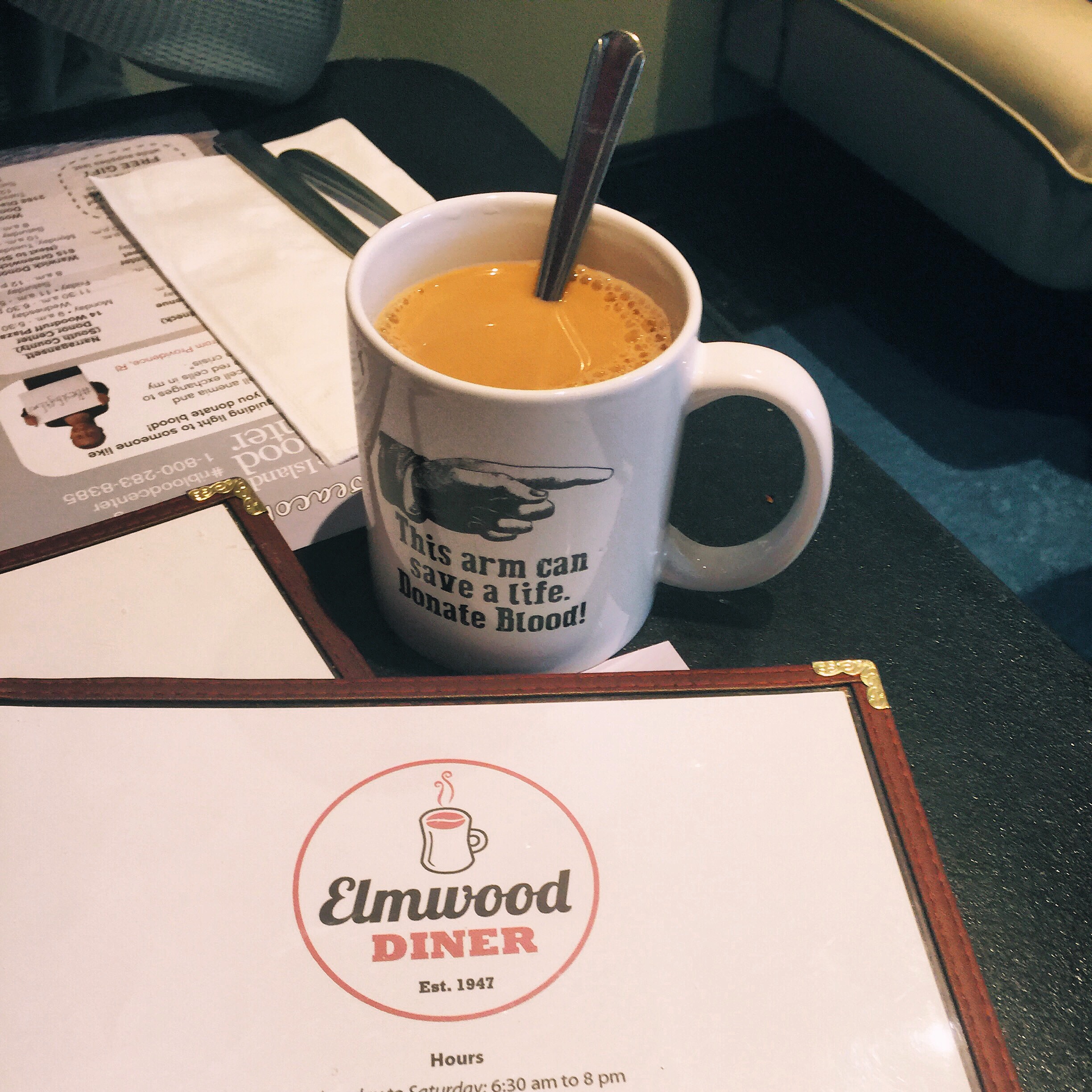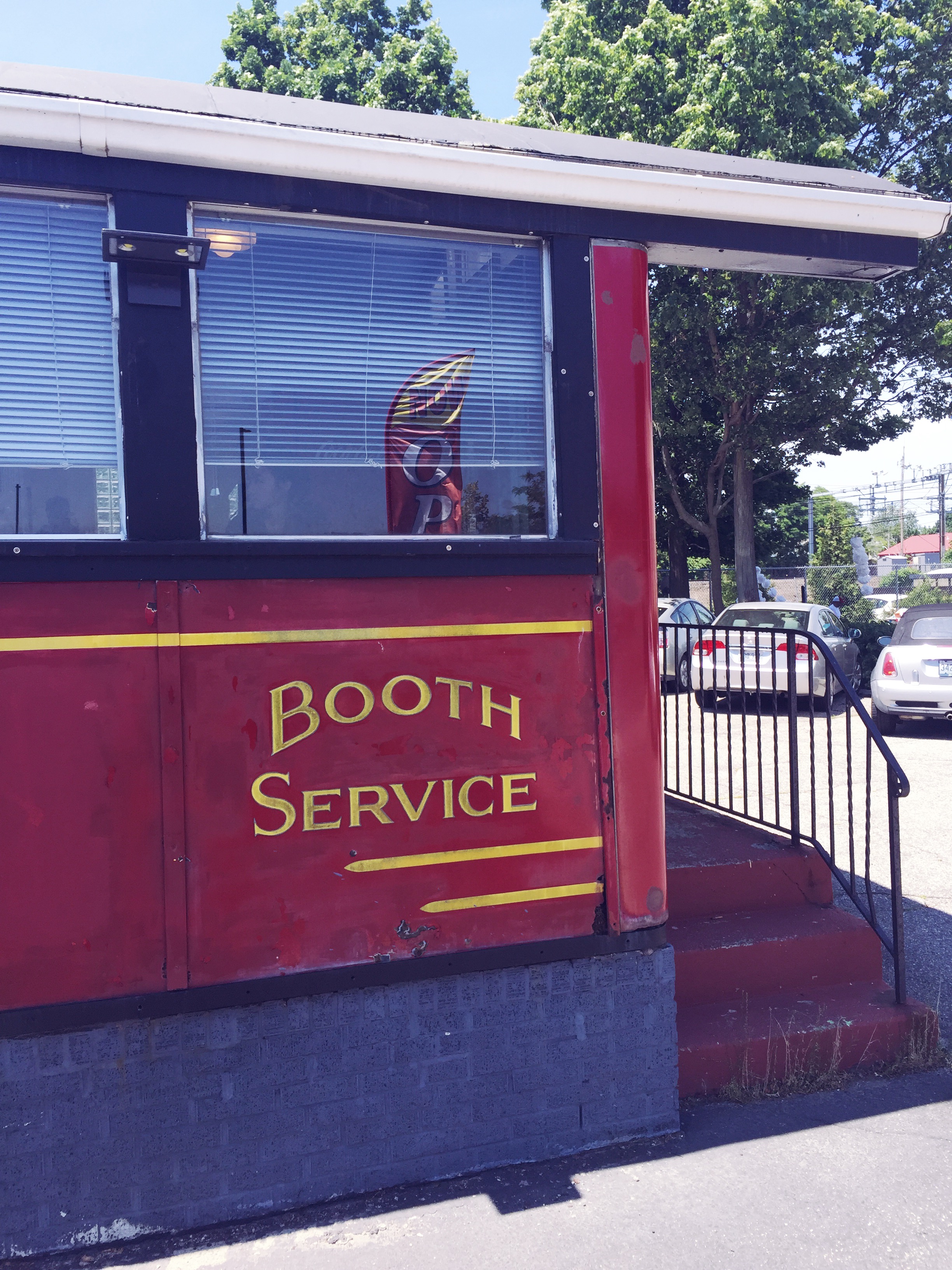 In search of a new spot for burgers, breakfast or brunch? We discovered one ...with a little help from our friends over at RI Food Fights. (For the record, we like to give credit where it's due.) After seeing a few of their Tweets and Instagrams from Elmwood Diner (where the original dining car actually dates back to 1947), we figured why not give it a go?
So glad we did because we've had brunch there several times this year and every time - and detail - has been delightful, from the wait staff and the vintage vibe to the coffee (Many cups were poured and enjoyed last Sunday.) and the actual food #nomnom. One of our personal favs? Their pancakes. Light and not-at-all dried out (aka, moist, a word we loathe unless it applies to pancakes or maybe choc cake and brownies), and they do indeed give the option of real maple syrup as your condiment (Can we get a hells yeah over here?), we could've chowed down on a dozen, but with it currently being swim suit season, we decided to exercise some serious self-control. If you're a burger fan, all theirs are made with grass fed beef, not something you'd typically find in a diner in RI or elsewhere. They also do biz with a long list of local vendors (like Narragansett Creamery and Wayland Bakery for starters) and give to several worthy Rhody charities. And don't despair if you're vegan, vegetarian or gluten free because they got you! (Find more deets on their menu.)
The crowd is a mix of families, couples, and street style conscious millennials rocking oversized black glasses or chunky footwear and vintage logo tees (In case you're wondering, anything from the 1980's is now officially considered retro.). That being said, feel free to sport either your best mom - or dad - jeans, a tee, and a pair of oversized sunnies (especially for Sunday brunch when comfort is key!) or whatever your go-to signature look is this season. In addition, if you're feeling photogenic, remember to get your brunch or lunch date to snap your pic in front of the RI-themed mural that runs along the side. (Photo above.)
Find the Elmwood Diner at 777 Elmwood Ave. It's open Wednesday thru Sunday, so if you want to find out what all the fuss is about, you could totally go today.
Team Patty J
Photo Credits: All pics courtesy of us; for more cool pics, click over to the PattyJDotCom Instagram.