The Cutest Apothecary & Soda Fountain You Had No Idea Existed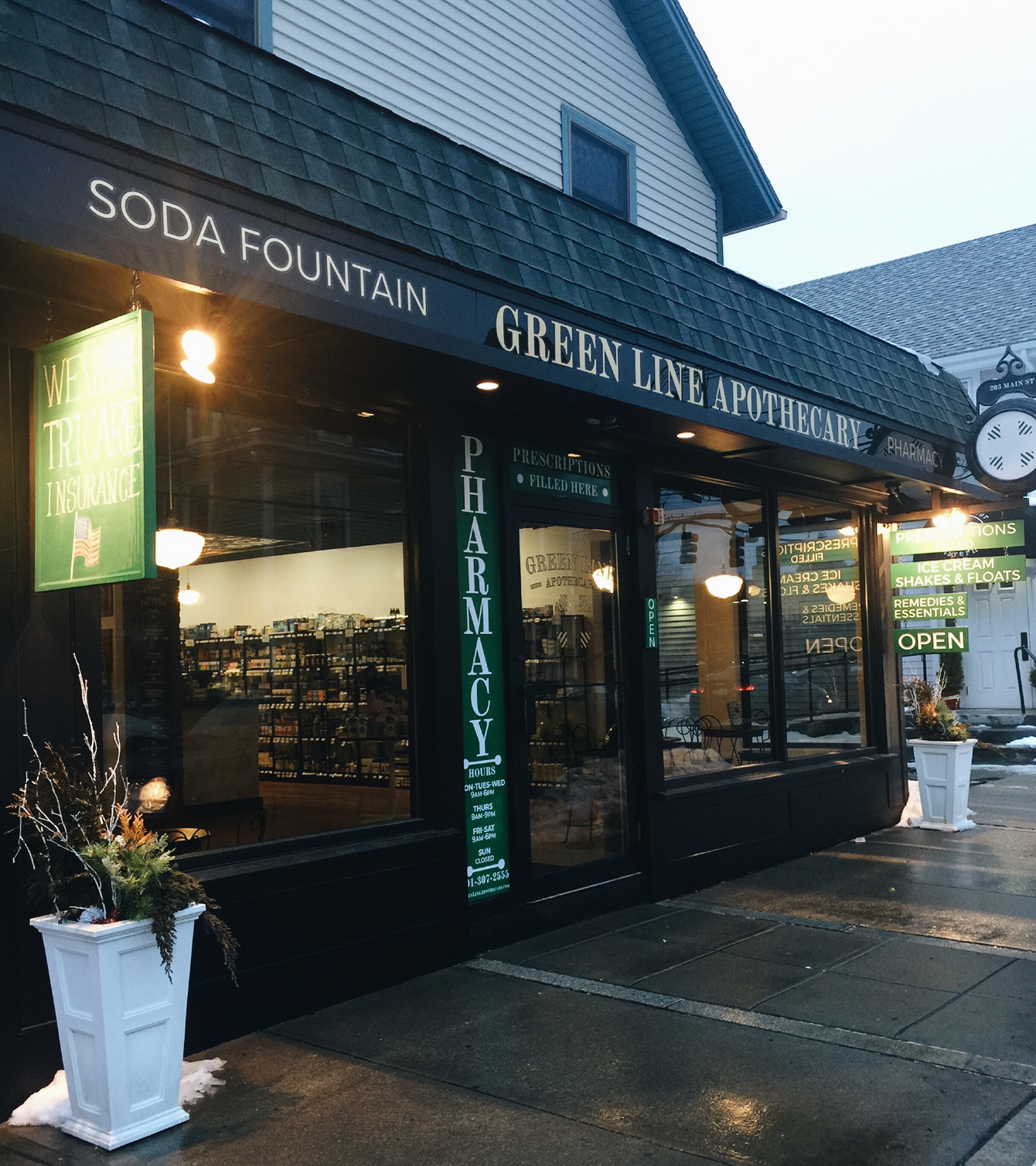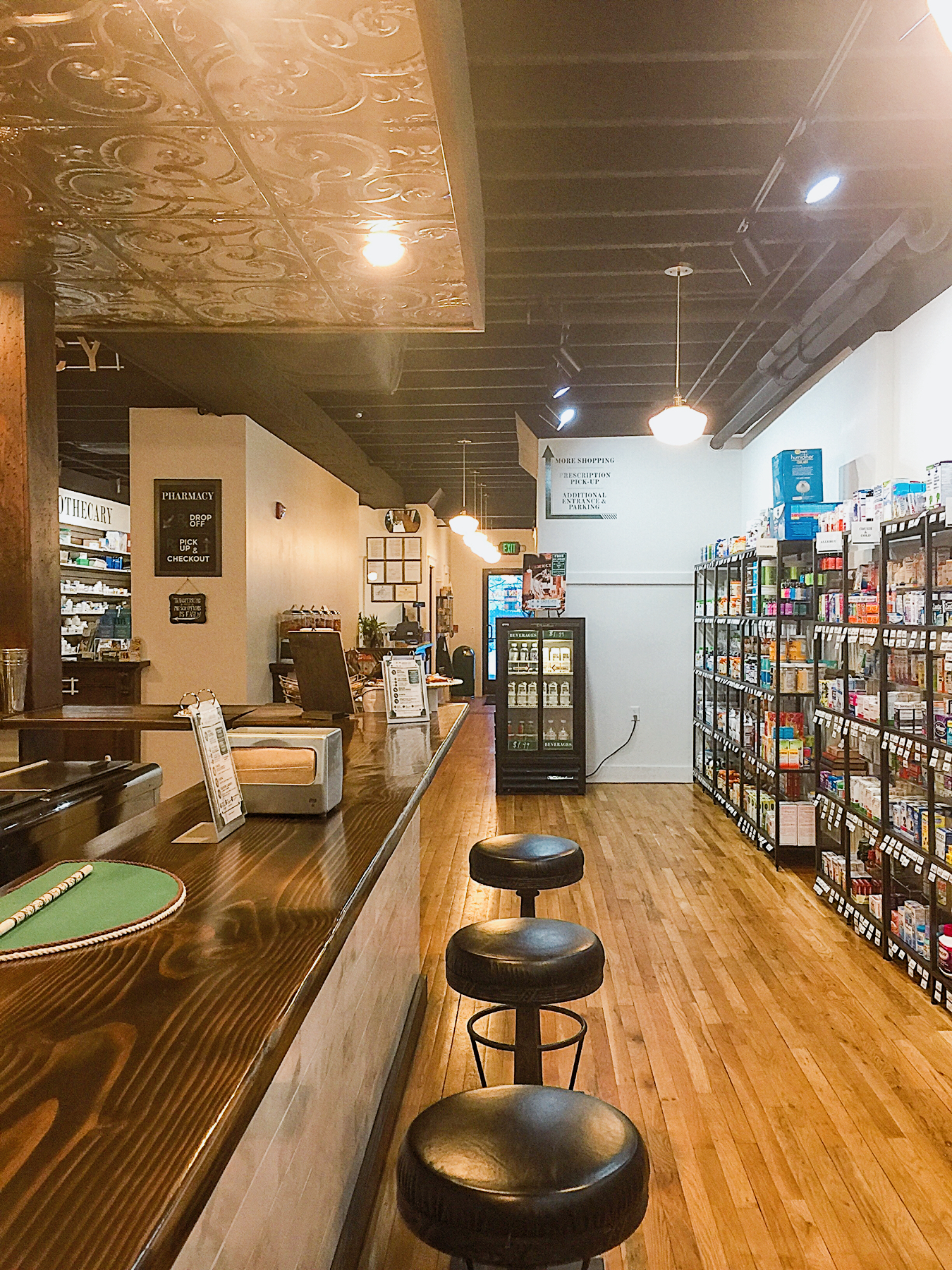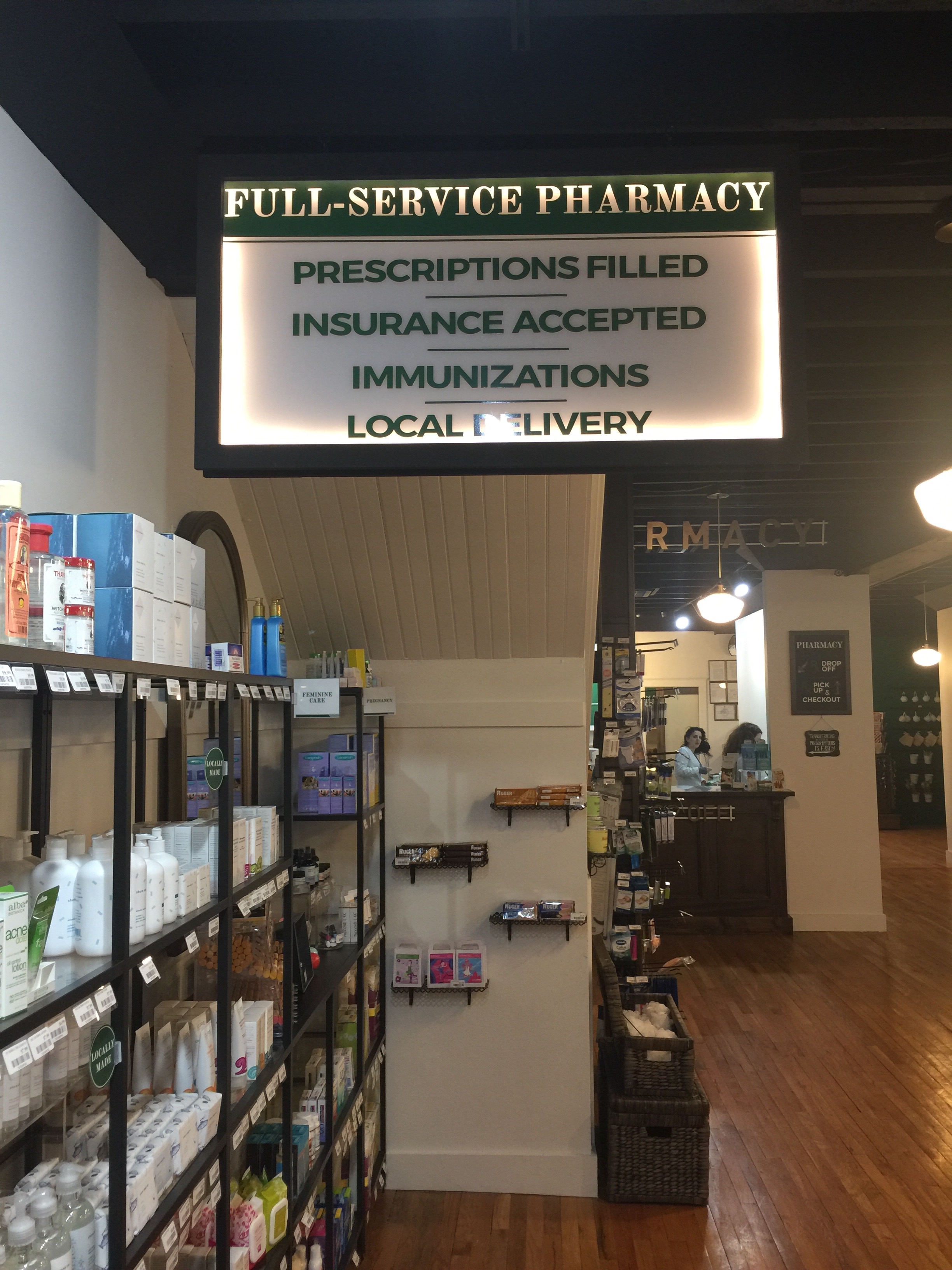 If you saw yesterday's post, featuring RI transplant, derma dr, and stylish mom Paula Moskowitz, you probably remember her naming Green Line Apothecary in Wakefield (named for the Green Line in Boston where the couple who owns it first met) as one of her favs. My first thought? I cannot believe no one told me about this place! I mean, it's been open since the Spring of 2016. SMH. Shortly thereafter (the other day), I got over it and decided to drive over to check it out.
OK, soooooo, turns out - it IS everything! Fantastic selection of under the radar, and organic, skincare brands as well as homeopathic remedies, perfect if you want to spend an hour or two browsing the afternoon away in a retro-charming space (especially if, like me, you're a skincare junkie). There's also an actual pharmacy that offers delivery to customers in the immediate vicinity, pretty much unheard of these days.
And then there's the soda fountain, which impressed me in a big way. They only use the freshest local ingredients* for their shakes, ice cream, sodas and hot chocolate. (For the record, I got the hot choc, but there were other people there indulging in sundaes and ice cream sodas.) Wish I could show you a pic or Boomerang (super short clip that plays in a loop) of the guy behind the counter scooping ice cream, tossing it in the air, and catching it in a silver mixing cup, but I completely botched both of my attempts at a capture. Bummer for me, but a marvelous excuse for you to go and see for yourself.
*Saw something online about a coconut-based, non-diary option for all my vegan friends out there.
Ciao for Now,
Patty J
Photo Credits: Ice Cream photo courtesy of the Green Line Apothecary Instagram; all others courtesy of PattyJ.com